Taking Care of Your Talent
Q&A with Tom Finn, Co-Founder and CEO, LeggUP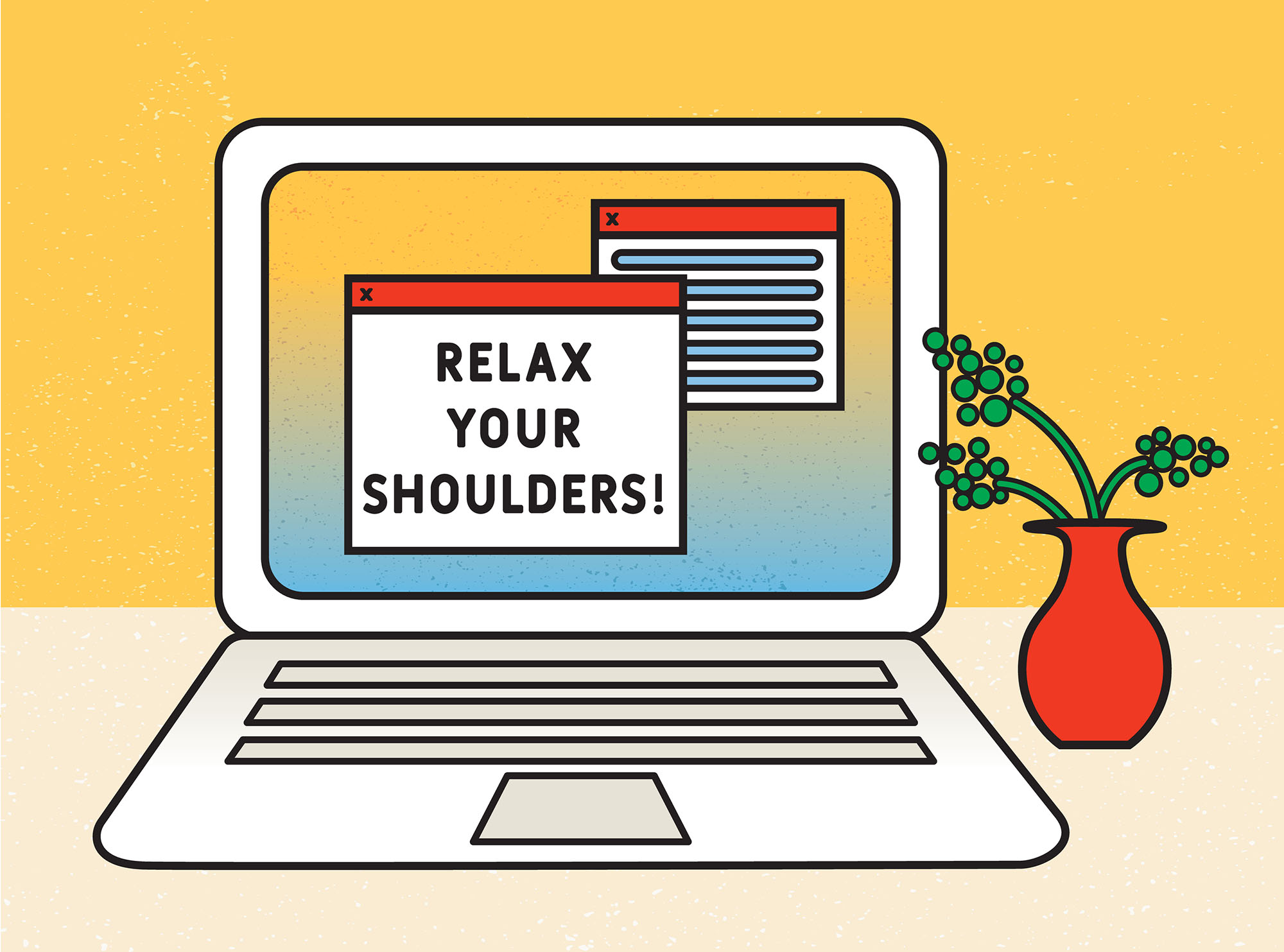 LeggUP is a professional development agency that offers coaching and digital learning experiences. Finn discusses how professional coaching can benefit a range of employees and why LeggUP began offering a talent insurance product to guarantee its services.
Q
Your background is in health insurance, and you've worked in sales and service. What prompted you to start a professional coaching organization?
A
LeggUP was founded in 2017. After using wellness programs, insurers were starting to realize that the wellness movement hadn't really worked, and no one understood why. I felt like I had a good sense of it after being in the industry for so long.
When I was at Anthem, I was really struggling. I was 28 and was well over my skis and needed help. I was trying to figure it out but didn't have help. So I raised my hand and said I would love to have an executive coach who could help me out, and they said they couldn't afford it. That set me off on a path to find a solution for supporting people in their careers and tie it to physical and emotional health. That could increase employee retention and lower medical costs in a way the wellness movement hadn't done.
There hasn't been a tool to support people at work. Parents can't help; best friends are great for having a glass of wine with but not giving work advice. When I started looking at this, executive coaches were only for the "elite" workforce, not for everyone.
Q
How does LeggUP work? Is it different from other professional coaching platforms?
A
We built an integrated science and health model that improves productivity and well-being. They both have to work together when you are thinking about job satisfaction and helping avoid burnout. This can then lead to an improved emotional health state, better lifestyle choices and better physical health. It's all linear. If someone is doing well at work, then they will be better at home with their family and maybe not stress eat or drink too much and may carve out time for exercise.
When employers think of these things, they tend to lean into productivity. If someone can make a widget faster or serve a customer better, then it improves ROI [return on investment]. But a lot of this productivity comes from things like good communication and the ability to regulate emotions and lead a team.
All of those areas have to work together. This science is all based on building this together so people can improve their physical health, reduce burnout and be in a good mental health state before going into crisis and needing a therapist. When it comes to mental health issues, about 10% of the population needs acute services. But no one wants to talk about prevention for the other 90%. People feeling stress or burnout could mean they need some preventive mental health services. That's the group we can cover.
Q
How does the training work?
A
We have found that six sessions is where change happens. All of the coaching is one on one live through Zoom. And we have an app so someone can take a Zoom call with or without video on their phone or laptop. There is no technology the employer has to provide.
One of the most important parts for the employee is, out of those sessions, they create their own program. They take an assessment and are matched to a coach based on the information they provide. When we started, the employer was selecting all six programs, and we found that doesn't work at all—there was no engagement.
Employers are paying for it, and they want to pick one or two of the 40 potential coaching topics and lock those in. Then we let employees select the remaining four topics. We really want that person to make the call themselves. Otherwise, you end up with an employer who doesn't always know what that person is dealing with, choose what they need help with. When the employer chose them all, we had a 20% completion rate, but when employers choose just one or two, there is an 82% completion rate.
We can implement the program with clients through two 45-minute phone calls. We work to understand their goals and create the product; we take a census and can onboard employees to our system with it rolled out in a couple of weeks. We currently have 288 enterprise customers, and we don't offer services to individuals without the support of a company.
If someone is doing well at work, then they will be better at home with their family and maybe not stress eat or drink too much and may carve out time for exercise.
Tom Finn, Co-Founder and CEO, LeggUP
Q
How is the coaching paid for?
A
We have a lot of different product options. Employers can opt for a model where employees pay for it in a voluntary way. We have options where employers can fund carveouts for managers and offer it voluntarily for everyone else. There are options where people receive six sessions of coaching for every employee at a flat monthly premium. If all employees take part in coaching and an employer gets talent insurance, if anyone leaves the company, we make a payment back to the company.
What happens most of the time is a large employer will run pilots, and if there is a small- or medium-sized business, they cover all employees. Larger businesses often cover managers and offer options for employees to pay for coaching at a discounted price. The beauty is it can be scaled to any size employer for any budget. We have companies with 10 employees and one with 100,000 employees.
Q
How does the talent insurance work, exactly?
A
We rolled out the talent insurance July 1, 2021, and we added reimbursements in January. It's the evolution of a product that is improving and meeting the needs of customers.
For instance, we have one customer with 15,000 employees, and they offer coaching voluntarily through a payroll deduction. They [employers] don't pay for the coaching, but if anyone taking part leaves, we pay the employer an insurance payment. The ROI is only upside. There needs to be a wholesale shift in the way people think of professional development, and we are starting to look at CFOs and CEOs as the buyer. When we start explaining that it can actually be a revenue generator and has huge impacts on retention, their ears start to perk up.
Q
You said it works for employers of all sizes. How about industries or employee types?
A
The reality is it's not just good for a particular group of people. I used to say it was good for gray- and white-collar employees until we worked with an oil and gas company in Oklahoma. They had 100 gray-collar workers and 100 truck drivers and wanted to cover everyone; we didn't see that coming at all. Truck drivers need support in their career and family and have business issues, too. They have stresses and anxiety and questions about work and how it impacts their personal life as well.
We cross that boundary between work and personal because it is natural to do so. If someone becomes a better communicator at work, they will also be better at home. You don't lose those skills when you walk through the door at your house.
Q
If you are insuring coaching, you must be getting good outcomes. What do you typically see with employers?
A
We measure to make sure we are doing well. We have proof that the quality is incredibly high and can show our outcomes, because we are asking employers to take a leap of faith and try something new. For companies, we use people analytics. We put data on a customizable dashboard for the employer—the head of HR—and they are able to track utilization and programs and can see information aggregated for the organization.
Over the past two years, we've had 100% retention. The funniest part of the story was we didn't go into it thinking about retention. But every one of the people who has put the program in was having massive turnover changes. We had someone come with 44% turnover, and within six months of implementing the product, they were at zero. We were the only thing that changed for them; they just put in talent insurance. Eventually, they stabilized at 11%, which is normal to better than average. That saved them about $4 million, and they paid us $50,000 for the services.
Q
Wellness programs can be difficult to measure. What metrics do you use?
A
We base the program on 12 areas of productivity [including goal setting, employee engagement, self-reflection and avoiding burnout] using 40 different modules. We are able to measure the utilization of all of it. We are able to measure before and after results on an annual basis, and HR has the reports available at the tips of their fingers. Most importantly, businesses can divide employees into teams within an organization—teams of sales or service or accountants—and look at performance.
Or they might want to measure regions or offices around the country. We do a career pulse assessment measure before and after implementing the program and aggregate all of the results using the blind results of medical claims. They can track their well-being—mental and physical health.
Q
How do you work with brokers?
A
We want to work with brokers—we are built to work with them…and it is great when we want to talk about medical insurance, but when we get away from that, there seems to be a pretty big drop-off in their attention.
A lot say employers don't have budgets for new products. But we need transformation in business to really get a hold of medical costs, improve retention and support employers the way we should.
Most of the "yesses" we get are from a generation that embraces this type of tool; most of the "nos" are from people for whom "support" and "well-being" were not part of their vocabulary growing up. We put the insurance guarantee on in January 2022 because the Great Resignation has changed the way people look at business.
Q
How has the pandemic changed the way employers think of products like yours?
A
HR folks are looking for tools and resources to remedy people resigning, but I think there is also an accountability that employers need to take on. People leave managers, not companies. Good employers say they want to get involved and be accountable and help with people issues. The best folks we talk to understand people need to be supported in a different way.