Identifying the (Benefits) Gaps
Three steps employers can take to move toward an inclusive culture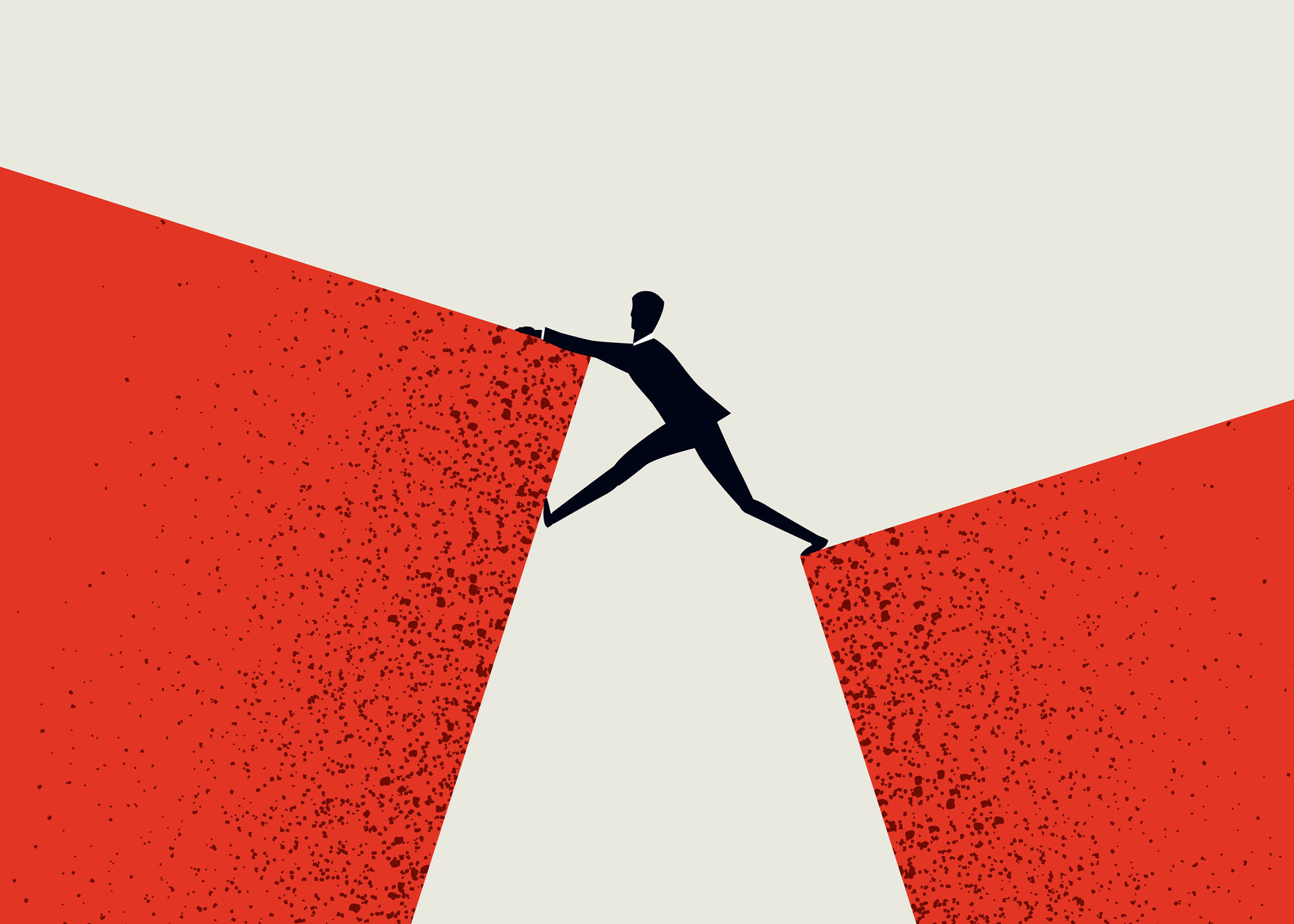 London-based diversity and inclusivity consulting firm, All of Us, is rethinking the relationship between employee benefits and workplace experience.
Using an employee-driven social networking platform, data is generated around how workers approach their jobs, share their beliefs, and interact with coworkers. In part one of a three-part series, Andrew Phillips, founder of All of Us, dives into what's most important for employers to consider when deciding how to drive cultural change.
Q
Where is the best place to start when broaching a conversation around D&I with employer clients?
A
It is best to start by humbly acknowledging that you have biases too, and that you understand the importance and the need to challenge those biases in the workplace. You should be open about the fact that, at times, accomplishing D&I goals might feel like an impossible task, but reassure your client that the benefits will be more than worth the investment – better employee retention and job satisfaction, better team problem solving skills, more innovative thinking and so on. Here are three things an employer should do:
1. Make sure the company CEO is an active voice and participant in initiatives
2. Don't tell staff what to do, involve them in deciding what to do
3. Document activity and engagement to share with staff, potential recruits and the investor community. People need to see evidence.
Q
What does the journey look like for a company that wants to understand its current state of diversity, project where it's headed, and create a strategy to drive cultural change?
A
It won't be a straightforward journey, and it will differ between organizations. The most important thing though is for the company to genuinely commit to whatever D&I initiatives they put in place and keep on top of it one hundred percent: involve as many employees as they can in the process from the start, hold open discussions, track and evaluate the progress. And be open to change – it won't happen overnight, so if something isn't working, gather feedback, re-evaluate, adapt, stay patient and continue working on it. Commitment to D&I means more than putting a name to a pledge but setting targets and making them public internally and externally. Committing and actions and setting a timeframe for delivery demonstrate intent and a belief in doing the right thing that will be felt across the business and the industry.
Q
Employees from diverse backgrounds can face lack of representation, microaggressions, unconscious bias, and other stressors that impact their mental health and psychological safety at work. Where does a solution like All of Us come into play and what are actionable insights employers can glean from a targeted D&I platform?
A
All of Us provides companies and their employees with daily news, insights and tips on all things relating to diversity and inclusion. Our content raises awareness of issues faced by people from diverse backgrounds in the workplace and in the wider society. It encourages people to approach colleagues and clients with more empathy and a better understanding of the different obstacles each one of us might be facing. Employees can engage with our content, share their own experiences, endorse causes that are dear to them, offer or ask for support and advice. Their activity on the platform will provide the company with invaluable insights into the employees' interests and more. Most importantly the platform provides meaningful engagement and evidence to prove to staff, new recruits and the broader stakeholder community that action is being taken and taken seriously.
Q
Is there an opportunity to share insights with insurers?
A
On the platform, we collect a broad range of data and insights that differ by industry, company size and location. Whilst our clients' data is confidential, we are able to share broad trends relating to different sectors, user engagement and activity.
When it comes to the insurance industry, it has been traditionally male dominated with very few opportunities for women or women in leadership positions. Whilst the industry is taking steps to change this, perceptions still remain that hinder the recruitment of top female talent in the industry.
Q
When does it make sense to implement new benefits based on insights on representation, employee experience and pay equity?
A
Increasingly, businesses in financial services are being benchmarked on criteria that include diversity and inclusion. Companies are looking at you and what you do already. A pledge to do more is no longer enough, businesses need to provide evidence that action is being taken. Benefits based on insights on representation, employee experience and pay equity provide valuable proof to the market that a business understands diversity and inclusion in the workplace and is taking tangible steps to meet the challenge and should be considered as soon as it is possible and sustainable by the business. A good use of this has been to allow businesses to better understand the hidden disabilities of their staff and make allowances/provide benefits to meet their needs.
Q
Can you speak to how you would support an employer that made strides in becoming a more inclusive place to work, but then regressed?
A
Have an open, honest dialogue with them. Endorse their successful efforts, and express genuine concerns about the regression. It is important for both you and them to understand it's perfectly normal for initiatives to stall and even slightly regress.
Our platform provides access to employees and a straightforward way to revitalize efforts, ask for opinions, share insights and breathe new life into initiatives that may have stalled. Social media is a great way to engage and communicate with staff in a way that comes naturally to them. By using a platform tailored to your company, you can post, comment, like and share about important topics in a way that is instantly familiar and uses content that is bitesize and engaging so encourages learning naturally, not in a somewhat forced learning and development environment which staff are reluctant to participate in.