Building the Health-Tech Foundation
India is on a digital quest to provide healthcare for all.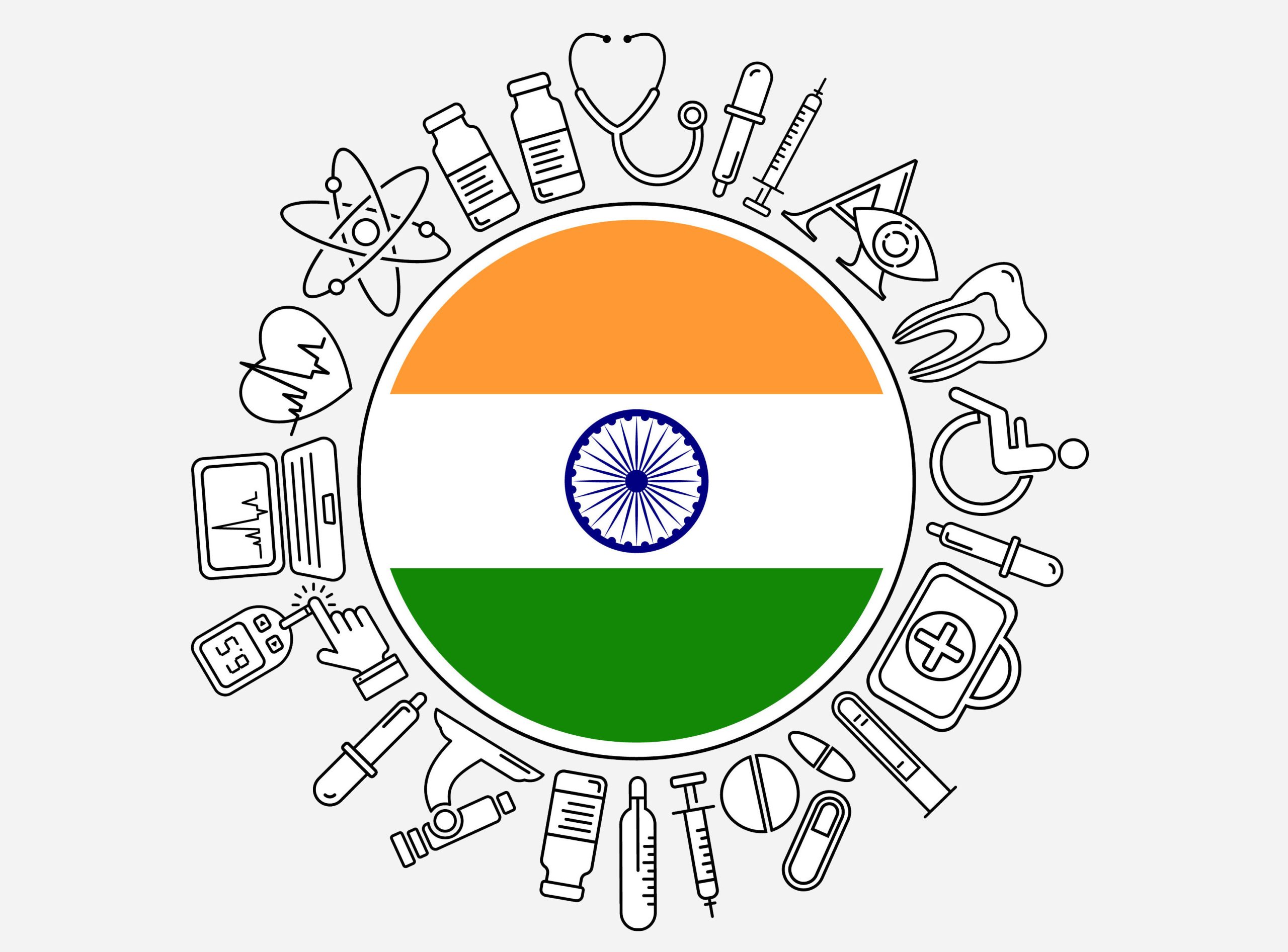 Technology is rapidly transforming the landscape of global health, making healthcare more accessible and affordable for people across the world.
From telemedicine to wearable devices, digital innovations are revolutionizing how we diagnose and treat disease. One of the most significant benefits of digital health is its ability to connect patients in remote areas with doctors and specialists from around the world. India is at the forefront of this transformation, with a thriving health-tech sector that has been increasingly using cutting-edge technology to provide healthcare for all.
As India embarks on its ambitious quest to revolutionize healthcare, it is undeniable that institutionalizing health, and particularly digital health, in the national health system requires a decision and commitment from all stakeholders: government, private players and the general public. To ensure successful digital health initiatives that benefit the growing healthcare needs of our country, an integrated strategy should be established to promote the appropriate use of these technologies for health.
Health insurers are an integral part of this transformation. But despite the coverage opportunities and an overall increased focused on wellness and prevention, only a small percentage of India's total population buys retail health insurance policies.
As India continues to develop its digital healthcare ecosystem, health insurers have an opportunity to partner with health-tech companies that offer innovative solutions that meet the varied needs of all healthcare consumers—coverage for out-of-pocket expenses in a quick and easy-to-use app, for example. From an operational perspective, health technology helps insurers deliver faster transfer of benefits and proof-processing, as well as better risk assessment with affordable pricing.
Ayushman Bharat Digital Mission
Health tech should be developed with transparency, accessibility and scalability at its core so that it is reliable enough to be used by people across diverse backgrounds. Further, privacy and confidentiality must be taken into consideration to ensure the safety of users' personal data. To scale up these innovations effectively, there must also be a high level of interoperability between different systems so that providers can share data securely and efficiently when necessary.
To this end, in 2018 India established the Ayushman Bharat Digital Mission (ABDM), which aims to develop the backbone necessary to support the integrated digital health infrastructure of the country and digitally bridge existing gaps between healthcare stakeholders. The ABDM ecosystem includes numerous stakeholders including central and state governments, regulators, healthcare providers, developers and NGOs, health-tech companies, TPAs, insurers and more.
The ABDM Sandbox is especially noteworthy, as it houses 919 health-tech innovators all pushing the boundaries of digital healthcare forward.
With citizens at the center of the ecosystem, the ABDM has numerous objectives for developing a digital health system, including personal health records, registries, health information system standards and integration.
This collaborative approach toward digitization of healthcare delivery will have immense benefits for India's citizens. Through the use of health-tech solutions such as interconnected networks, data portals and cloud-based applications, it will be easier for medical professionals to access patient data quickly and efficiently, thereby improving treatment outcomes. Additionally, these technologies can reduce operational costs by streamlining administrative processes.
Furthermore, digitizing healthcare delivery would also open up new avenues for research and development in India's advanced medical field. With better access to information through the use of digital tools and technologies, Indian medical professionals would be able to develop strategies that could further improve patient care.
Ayushman Bharat Digital Mission has made significant progress since its launch. It has successfully expanded its partners' ecosystem to include 20 government and 32 private digital health applications. This is a remarkable feat given the short amount of time that has elapsed. The ABDM Sandbox is especially noteworthy, as it houses 919 health-tech innovators all pushing the boundaries of digital healthcare forward. This kind of collaborative effort between public and private organizations to promote innovation in healthcare technology is extremely encouraging.
The Ayushman Bharat Digital Mission is an excellent way to bring healthcare to all Indians. It is an attempt to move from a selective to a comprehensive approach to healthcare with a range of services spanning preventive, promotive, curative, rehabilitative and palliative care. It has two components which are complementary to each other. Under its first component, 150,000 health and wellness centers will be created to deliver comprehensive primary healthcare that is universal and free to users, with a goal of bringing an expanded range of services closer to the community. The second component is the Pradhan Mantri Jan Arogya Yojana (PM-JAY), which provides health insurance cover of Rs500,000 (US$6,088) per year to over 100 million poor and vulnerable families for secondary and tertiary care.
Independent of ABDM but in keeping with the spirit of the healthcare mission, the Insurance Regulatory and Development Authority of India (IRDAI) has enabled additional wellness guidelines in insurance products, which will make it easier for people to pay their medical bills. Together with the Ayushman Bharat scheme, these initiatives have significantly improved healthcare access in India over the last few years.
Healthcare Startups Emerge
Health insurance is a vital part of ensuring everyone in India has access to good health services. And even though retail health insurance uptake is low, according to a recent report by consultancy firm RedSeer, India's insurance market is poised to grow to $222 billion by fiscal year 2026 from $117 billion in FY21. The growth is driven by a growing middle class, increasing digital penetration and new online distribution models.
Not only is the health insurance market growing; it's also being transformed. Healthcare startups are disrupting the traditional managed-care service providers. Demand for subscription-based models, which allow customers to pay for insurance on a recurring basis, has skyrocketed in recent years, making this sector an attractive high-growth market. These new-age health insurance startups have created innovative plans and strategies that bridge the gaps in services left by conventional insurers.
Generally, the startups can be divided into three categories: (1) those offering employee insurance and wellness plans, such as Plum and Nova Benefits; (2) retail-focused companies that offer OPD (outpatient department) subscription-based plans, like Clinikk and Kenko Health; and (3) embedded insurance providers such as Zopper that democratize access to insurance. The common thread among these startups is strategy: they break down large premiums into smaller payments, making the product affordable and accessible.
Last year, the IRDAI urged insurance companies to open e-insurance accounts (eIA) for customers, which would act as the first step toward the dematerialization of insurance policies. Additionally, the regulator proposed the setting up of Bima Sugam, a digital portal that integrates the entire insurance ecosystem—insurance repositories, companies, intermediaries, customers and broker associations—on one platform. There is tremendous opportunity for startups to leverage in this regulatory environment.
As we enter a new era of healthcare, it is essential that technology remain at the forefront of our efforts. Technology has enabled us to revolutionize care, from providing improved access to services and treatments to streamlining processes and improving efficiency. Yet, as important as technology is in creating this new universe of care and financing, its success ultimately lies in the people who use it. To ensure that this modernization does not come at the expense of humanization, we must bring together the power of digital technologies with a human-centric approach.
To do this effectively, we first have to build a strong digital foundation on which innovative solutions can be applied. This combination will enable us to create a future where the patient experience is seamless and personalized while delivering quality healthcare outcomes efficiently.