An Insurer's Take on Voluntary Benefits
Q&A with Keith Mueller, VP, Voluntary Sales & Business Development, Lincoln Financial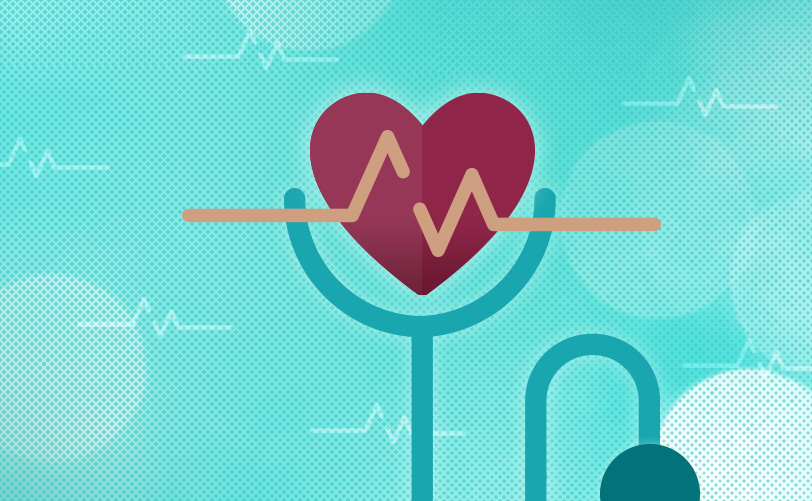 A conversation on the evolving voluntary benefits landscape, the role of the insurer, and leveraging data.
Q
What is the biggest shift you've seen in the voluntary benefits space in the last five years? How has Lincoln responded to that shift?
A
Lincoln has been conducting research on the financial strains affecting employees across age and economic spectrums. A combination of low personal savings, higher deductibles and increasing health care costs – coupled with an unexpected health-related emergency or serious illness – is threatening the financial stability of employees. I believe voluntary products are no longer voluntary, but instead a necessity to address the financial needs and strains employees are experiencing.
Lincoln continues to develop new solutions to address these challenges. For example, our accident and critical illness products are designed to target conditions most likely to create a potential financial catastrophe. When these problems occur, studies show Americans struggle to make choices about care. We understand health-related decisions can be stressful and challenging, so to make navigating options easier, Lincoln's critical illness product includes a health advocate program to help employees and their families save time and money, and make well-informed decisions by working with a personal health advocate.
Q
According to a Lincoln Financial white paper, supplemental health benefits such as critical illness, accident and hospital indemnity may help protect against high out-of-pocket costs, but adoption is low in part because employees perceive them to be costly. What is Lincoln's approach when it comes to employee education and engagement? How do you work with employers in this process?
A

Lincoln has invested in a voluntary and dental practice for employers of all size segments. This team takes a consultative approach to partnering with brokers, consultants and employers interested in enhancing their benefits package with voluntary products.
As part of the consultative process, our team leverages data to derive insights to develop a customized solution and engagement plan. Lincoln offers tools such as personalized enrollment kits, calculators and instructional or informational videos to enable optimal enrollment outcomes. I also like how we're prioritizing the use of technology to influence our mutual customers' results, whether it's leveraging Lincoln's proprietary system, in-house enrollers, benefit technology platforms or numerous enrollment partner firms to create a seamless experience for employees to enroll.
Q
PricewaterhouseCoopers reported in a 2017 study that 53% of workers report feeling stressed about their finances. Across all generations, Millennials, Gen X and Baby Boomers, financial matters were the top cause of stress. What is Lincoln doing to tailor its offerings toward specific generations and demographics?
A

Trends like declining personal savings makes voluntary benefits more important than ever for employees to have financial relief to cover unexpected expenses. Because of this, Lincoln recognizes that approaching employee engagement and financial wellness holistically is critical to meet the needs of consumers across generations.
With this in mind, Lincoln is piloting a financial wellness tool with select customers leveraging technology to deliver personalized education and considerations to improve financial wellness. Since one size does not fit all, the recommendations are customized to the employee and their generational needs; whether it be college debt, preparing for retirement or signing up for an accident product to offset an unexpected injury. In designing our plans, we prioritized flexibility, so employers can offer a benefit to fit the unique demographics of their workforce. For example, our accident product was designed with the entire family in mind, which includes a benefit for children injured in organized sports.
Q
In 2018, Lincoln acquired Liberty Mutual's Life Assurance Company. By combining your book of business with Liberty Mutual's, you have started to use data in a unique way. Can you provide a specific example of how this collaboration has allowed Lincoln to incorporate data into its client offerings that differentiates you from other market players?
A

One advantage of bringing two organizations together is size and scale. By doubling in size, we gained access to more data to expand the insights we deliver to our customers and refine best practices. Scale has enabled us to offer product breadth and depth, in addition to extending our group benefits expertise to employers of all sizes.
We're able to drive success within our customers' programs by leveraging data analytics, industry benchmarking and forecasting tools to build product offerings that directly coincide with the specific demographics and needs of each customer.
Recently, our team reviewed a disability claim report with a long-standing customer and discussed how their claims compared to other employers' and Lincoln's overall book of business. In doing so, we noticed a high incidence of cancer claims. Upon a closer look, we identified that 60% were claims that would likely have been paid through a critical illness offering. However, there wasn't a wellness benefit to promote early detection, and skin cancer was not a covered benefit – a diagnosis that made up 12% of the cancer claims.
As a next step, we leveraged our tools to take a deeper dive into the demographics of a group, identifying the distribution between age bands and earnings. We stratified employees by earnings and age band to illustrate the gap between the average savings by age band, the medical deductible, and the expected cost by claim.
Ultimately, we utilized disability data and benchmarking tools to customize a critical illness offering to help this employer offer a richer benefit offering to support their employees' needs.
Q
The insurance industry has been known for its protective data posture. Understanding that the advantage lies within the questions you ask of the data and how you use it, where do you see the industry heading from here? How is Lincoln preparing to work with brokers and employers with respect to data access and privacy?
A

I believe safeguarding data is critical, and Lincoln is dedicated to maintaining the confidentiality, integrity and availability of the data our customers and partners share with us. Our ability to safeguard data is a foundational component of our relationships, and we have these in place to effectively do so. Simultaneously, we proactively listen to feedback from our producer partners and customers to ensure we're evolving to meet their needs.
As you mentioned, data is valuable. For employee paid benefits, Lincoln leverages data to offer a consultative reporting suite utilized during implementation and ongoing stewardship. It highlights employee demographics, election levels, participation, employee-paid product interest and ownership to create transparency and aid in identifying potential coverage gaps.
Q
What do you think industry M&A activity tells us about the changing nature of voluntary benefits? What strategies is Lincoln pursuing in anticipation of further changes in the voluntary landscape?
A

Personally, I think the M&A activity is exciting for voluntary benefits. Not only is the industry experiencing consolidation among carriers, brokers, consultants and benefit technology firms, but there are also new technology entrants. This provides an opportunity for our industry to infuse more innovation, technology and data to improve the employer and employee experience. This may include enhancements to employee communications, education, product offerings and easier enrollment.
Lincoln continues to pursue a customer-centric approach in developing solutions to meet the varying needs of an employee population. Lincoln has taken an agnostic approach to technology, so our employer customers can leverage their platform of choice. Also, we recently rolled out our new accident and critical illness products, which were optimized based on extensive market feedback. With flexibility and enhanced benefits in mind, Lincoln's modular approach easily allows for variations in plan design. Overall, we know that flexibility and the ability to pivot is critical to meet the evolving needs of our customers, and we're committed to delivering on that on an ongoing basis.