Trust vs Control
Social networking builds revenues for firms that understand that trusting their employees builds business.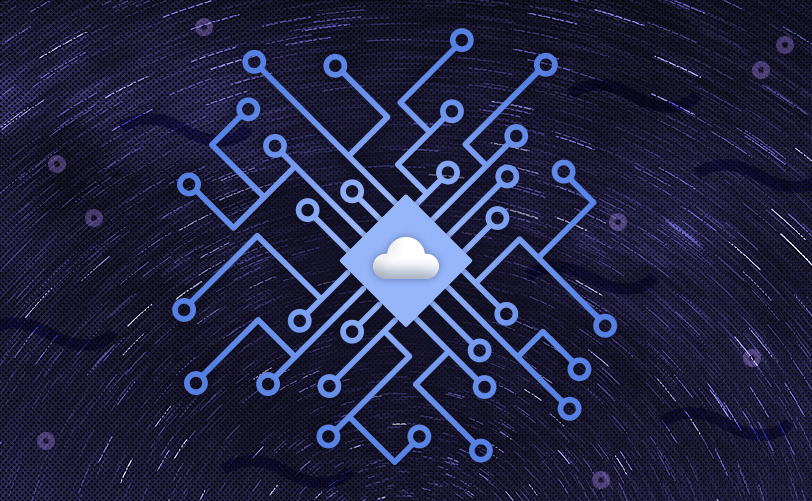 Where businesses once spoke and employees and customers listened, today a dialogue is emerging. Social software is breaking down barriers between departments and regions and opening up channels of communication with customers, allowing for an unparalleled exchange of ideas, information, questions and opinions.
While consumer-focused companies like Facebook grab the headlines, other businesses are quietly putting social strategies to work. Some see this as a paradigm shift, a transformation almost as significant as the early days of the Internet.
"The Internet was really the last big IT transformation that really had an impact on the business," says Sandy Carter, vice president of social business evangelism at IBM. "It changed the way we thought about things. It changed the way we contacted our clients, and it was huge.
"And at the very beginning there were a lot of clients who didn't understand why you would want to do it. Now we look back, and what business doesn't have something on the Internet? So social kind of started out of that same pattern as the Internet, where a few leadership companies said, 'This is something that is going to completely change the way we work, change the way we live, and it is going to cause this fundamental change in a customer experience, an employee experience.'"
Some businesses have already been putting social strategies to work internally and with customers. For brokers, these strategies include the ability to quote and bind policies more quickly, to collaborate in real time with underwriters and to collaborate with each other.
Australian insurance brokerage OAMPS, for instance, began using the enterprise social network Yammer internally last September and is now looking at how it can use it externally. Celina Insurance Group, meanwhile, is using social platforms to engage with its agents and brokers. Swiss Re launched its Ourspace social platform in 2009 for internal use and expanded that to create a platform that allows internal staff and external parties to collaborate, according to a Celent Insurance Report. Nationwide Insurance launched its social platform in 2007 with the aim to become more collaborative companywide.
Social Business
Facebook, LinkedIn and Twitter may be the most recognizable social networks, but a slew of social platforms and software have been designed with the enterprise market in mind. Some of the top vendors in this space include Jive Software, IBM, NewsGator, Telligent, Yammer, Atlassian, Microsoft and Cisco.
These vendors often have the same basic look and some of the same features as social networks such as Facebook, including activity streams and profile pages. But they also feature capabilities that allow users to participate and that bring specialized, relevant information to a user's attention.
"Searching [on a Web browser] as a paradigm for dealing with huge amounts of information is one way of interacting with the Internet," says Craig Beattie, an insurance analyst at consulting firm Celent. "There's a new one emerging that is about activity streams and about this kind of social technology pushing the right, relevant information to you. It's not replacing Google and other search engines, but it's becoming an alternative way of getting information and being informed."
"It's not replacing Google and other search engines, but it's becoming an alternative way of getting information and being informed."
Familiarity and ease of use were some of the attractions of Yammer, says Melissa Montang, communications manager for OAMPS.
"We didn't make a deliberate decision to roll out Yammer," she says.
Instead, a couple of members of the company's leadership team began experimenting with a free version online one day. Within days, about half the company had signed up.
"I was on holiday," Montang says. "I came back, and my boss said, 'I might have started something.'"
Within days, she says, some 400 of the company's roughly 700 employees had joined the network. The figure has since grown to more than 600, she says.
"I came back, and there were hundreds of people online suddenly," Montang says. "They were just doing it as a pilot. They didn't expect everyone to suddenly invite half the business. But it worked so much like Facebook that everyone figured it out pretty quickly."
Some of the other businesses that jumped on this technology early have been seeing competitive advantages, so much so, Carter says, that they were reluctant to discuss what they are doing because they don't want to tip off their competitors. Swiss Re and Nationwide, for instance, declined to comment for this article, as did Celina Insurance.
While social networks like Facebook and Twitter have grown enormously, interest in enterprise social media is also expanding rapidly. Businesses are beginning to see ways that it could be used to bring people together and build relationships that pay off in employee productivity and customer and employee satisfaction.
"We see this as a productivity engine for employees as well as the companies that can reap the benefit," says Samantha Loveland, vice president of worldwide customer engagement at Yammer, "because users are more engaged at the workplace and, therefore, they are more productive."
Carter says social strategies are generating interest because it's more than just fun or socializing.
"It's actually social business," she says. "It's having an impact on the bottom line. It's having an impact on your talent. It's having an impact beyond just marketing and communications. It's having an impact in HR, in supply chain, in sales and basically any processes inside of your business."
Social strategies, for example, are helping companies develop ideas internally and get new products and services to market more quickly.
"That's where we see people save tremendously by being able to either execute new ideas within a company or get ideas to market faster because they can now leverage the experience of a group of people who have already figured out a problem," says Tim Zonca, director of product marketing at Jive Software.
"And now they can share that with the whole organization. People are moving from experimentation to embracing this. They realize, wow, this wasn't some kind of social fad. People are actually seeing some tangible results that are giving them a huge competitive advantage."
Social platforms are enabling people within organizations to collaborate on projects and exchange ideas and identify people with specialized expertise. They are also helping companies build community with existing customers, which can lead to increased revenue.
But some question the value of social media, at least as a sales tool. Two surveys conducted by Behavioral Sciences Research Press (BSRP) found that some salespeople consider social media to be a complete waste of time. For salespeople, social media could be more of an escape than an opportunity, according to the BSRP.
Even so, businesses that do not have a social platform are now seeking to catch up. That is expected to drive strong market growth.
The market opportunity for social enterprise applications is expected to grow at an annual rate of 61% through 2016, reaching $6.4 billion from the $600 million in vendor revenue generated in 2010, according to Forrester Research.
When it comes to adoption, different industries are taking different approaches. In retail, for example, companies have been quick to reach out to engage customers. But they're just now looking to implement social technology internally. In heavily regulated industries, such as financial services, the initial focus has been on internal adoption, but interest in external capabilities is up sharply as new advances are helping to relieve regulatory concerns, Carter says.
"We are seeing in the last two quarters huge interest from financial services companies," he says.
Insurers are interested for several reasons, one of them generational. As baby boomers reach retirement age and Millennials, who have been using social media for years, rise through the ranks, it is forcing businesses to rethink the way they work.
Many insurers are concerned about the impending retirement of veteran underwriters. These underwriters are approaching 60, and insurers want to pass on their intellectual capital to the new generation before they retire.
Insurers are also interested in finding ways to help agents represent their brand in a uniform way across the country and to help them to get their jobs done as efficiently as possible.
In a YouTube clip, Rob Schoenfelt, Celina senior vice president and chief information officer, says agents have a choice.
"They can sell Celina, or they sell our competitor," Schoenfelt says. "So we want to make it as easy as possible. The easier it is for them to do business with us, they're going to do business with us."
Celent's Beattie, the author of a report, "Collaboration and Insurance 2.0, An Overview of Social Software and Enterprise 2.0 for Insurers," says he's surprised to see so many insurers investing in social media without a business case.
"That's unheard of these days," he says. "Everything is always business-case led." But social platforms, he says, "are seen as a necessary investment to develop the right kind of culture within the organization."
Adopting social technology, however, requires a significant cultural change. Social media tends to decentralize communication and flatten a company's hierarchy. Some companies worry about giving employees so much freedom to communicate across departments and regions.
"Part of the moral of this cultural change is that it's more productive, effective to trust your employees than to try to control them," Carter says. "That's what the new workforce wants. If a company is going to embrace social, they have to be bold and courageous to do that."
Social media activities, however, can be a source of risk, and there has been growing interest in insurance coverage for media liabilities, says April's The Betterley Report on Intellectual Property and Media Liability.
"We continue to see a number of insureds and their insurance brokers looking at coverage for media liabilities arising out of social media activities," according to the report.
There are risks involved with any application, says Robert Parisi, national leader of the network security and privacy practice at Marsh's FinPro unit. "What's important is that such platforms are deployed with appropriate training and the ability to audit use," he says.
"What's important is that such platforms are deployed with appropriate training and the ability to audit use."
Depending on how the platforms are deployed, coverage for the risks could be found in employment practices liability, multimedia or cyber/privacy policies, he says.
"Social media and networking, by highlighting the growing interconnectivity of today's world and the increased use of technology, has accelerated the demand for cyber and privacy coverage."
In spite of the risks, some of the early adopters have moved ahead with social strategies.
OAMPS used Yammer to help with a recent product launch, Montang says, helping the company overcome some of the challenges involved with having 35 branches and some 700 employees across Australia. Brokers are able to ask questions, and within minutes someone gets back to them with an answer, she says.
One way that companies use social networks is to create communities that provide customers with a place to gather, exchange information and ask questions. These kinds of communities enable customers to learn about products from other customers. When they are ready to make a purchase, they do so with the company that created the community.
Revenue from members of online communities increased by an average of 19% after they joined a company network, a result of closer ties with other customers and more engagement with the company, according to a study by Strategy & Business. These "social dollars" represent spending that is over and above the members' purchase history with the firm—and it exceeded the spending of a control group of comparable consumers who did not join the network.
In one case, for example, HSBC set up a "virtual innovation lab," an online community where customers were invited to innovate with the company. They were asked their opinions about whether they saw value in different types of offerings. They also were able to participate in quick polling questions and to crowd-source with thousands of HSBC customers from all over the world.
"They want to be a participant with you, not just a spectator," Carter says. "That's the new model."
As Celent's Beattie says, "What you are experiencing there is a significant paradigm shift in the way people are using the Internet. It's not fully played out yet, but it's important and it's something enterprises can tap into with this kind of technology."