The Coffee's Moving in the Right Direction
Tiny steps can improve your value and direction.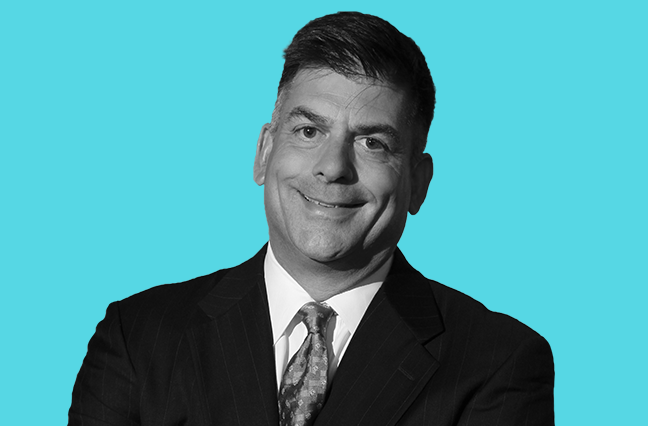 Have you ever wondered what your employees are thinking? 
Do you know their office likes and dislikes, what they'd change, or how they'd rank your organization's culture if they were asked?
What if you were planning a major organizational change, like a business process transformation, a shake-up in leadership structure or a location move? Have you ever thought about the impact new strategies like these might have on your team and how you could prepare yourself to manage it better?
If you haven't, you're probably not alone. I would encourage you to do something about it—sooner than later.
Various factors contribute to satisfaction in the workplace, depending on which studies you read. Some say trust is the most significant factor. Others highlight a healthy work environment, a clear chain of command, job security, compensation and advancement. A 2012 study out of the Wharton School's Finance Department revealed that the "100 Best Companies to Work For in America" generated between 2.4% and 3.7% higher annual stock returns than their peers from 1984-2011, highlighting a distinct link between job satisfaction and company value. SHRM's "2012 Employee Job Satisfaction and Engagement" survey found "opportunities to use skills and abilities" topped the list of job satisfaction drivers at 63%.
The point? Your idea of what works and what doesn't may be starkly different than what your employees think. The only way to find out is to go straight to the source.
In a recent meeting with my Vistage group, a peer-to-peer membership organization for CEOs, business owners and executives, we discussed ways to further develop our respective organizations. We concluded that we can't improve what we don't measure, and an online tool called TINYPulse was recommended to us.
TINYPulse tracks how happy, frustrated or burnt out your employees are, and by virtue of the feedback, provides the opportunity for actionable solutions to improve your culture and overall retention rate. It's an exercise that, in just a few short months, is allowing us at The Council to grow as an organization.
Here's how it works: Each employee receives one emailed question per week from TINYPulse. Responses are anonymous and honesty is the best policy. Some of the questions we've completed to date include:
How happy are you at work?
Do you feel that your manager has clearly defined your roles and responsibilities?
If you had to describe your company as an animal, what animal would it be and why?
How likely would you refer someone to work here?
Can you recite your organization's vision, mission and cultural values?
What's one thing that we do very well here that we should continue doing or do more of?
At the end of each week, I send around the results for the entire office to see. There are also options for additional open-ended comments, which have personally helped me gain more and more insight with each survey. For example, I've learned that our employees want more team-building opportunities, desire a monthly staff meeting and clarification on our severe weather policy. (They also think the coffee "is moving in the right direction!")
"Cheers for Peers" is another very popular feature. The virtual "cheers" capture the intangibles that are often overlooked by leaders and allow the entire office to see who is receiving kudos for the work they're doing.
When I first set out with the idea of implementing TINYPulse, I asked for my team's help and honest feedback with the goal of engaging everyone and improving our work environment together. I wanted to know how we were doing and I saw some interesting comments that have already led to some changes, starting with those suggested staff meetings.
Every organization experiences its share of cultural wins and boo boos. It takes dedication and patience to improve, and the realization that each and every one of your employees creates and owns the current and future direction of your organization's culture.
Each and every one of your employees creates and owns the current and future direction of your organization's culture.
So a word of caution for those of you who are on the fence about a service like TINYPulse: Unless you are truly open to change and are prepared to respond in a constructive manner, don't bother with it. The feedback you get can be eye-opening, revealing the good, the bad and the ugly.
Services like TINYPulse are a great way to benchmark your organization's performance, reveal trends and increase opportunities to improve retention, but they're also an easy way to let your employees know they're valued and being heard.
"I am listening" are three simple words that can spark ideas, build confidence and lead to positive change. It has amazed me how something so simple can have such a significant impact. If only building our businesses was as easy!