The Client Experience Renaissance
Your clients don't need to be delighted. But they do need utility and simplicity.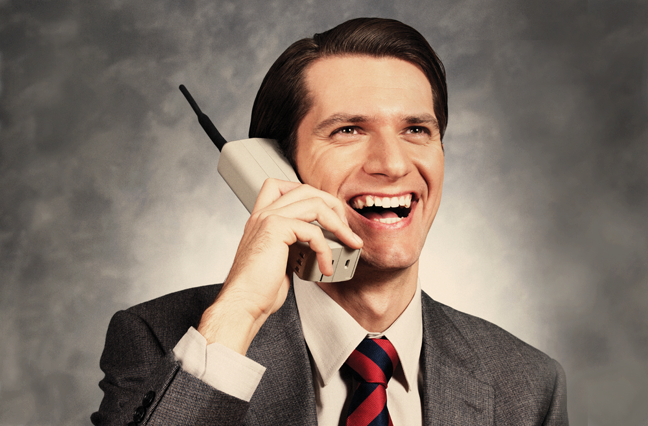 Our $5 trillion global insurance industry is in the midst of one of its biggest upheavals in history, and it will affect how brokers interact with and retain their clients. In an industry whose basics have remained largely unchanged for more than a century, longtime players are now scrambling to reshape the entire value chain, from product development to distribution to service delivery strategies.
The hope is to give a spit-shine to tired old operating models.
Why now? Over their shoulders, major players eye a well-funded insurtech industry ready to disrupt and redefine their markets. Billions have been invested to streamline business processes, cut costs and improve the user experience. At the same time, client expectations in the on-demand economy have risen. There's now more pressure to deliver seamless, real-time customer service in every industry. We can no longer live inside the safety of our own industry verticals, comparing ourselves to the competition. All companies now live on a horizontal—where clients compare us to their last best or worst experience across other industries.
The truth is, incremental improvements over time are no longer enough. It's time to shift from a strictly rules-based approach of gradually evolving legacy systems to one in which insurers continuously apply real-time learning through artificial intelligence and data science.
Can you imagine the customer experience if your brokerage could automate processes in real time? Or guide clients via text through forms and applications? We expect our clients not only to speak our language but to understand and navigate our processes successfully. With something as simple as a chatbot there to answer questions, you can be sure the required information is gathered accurately and effortlessly the first time, every time.
Think about all of those routine tasks that can be resolved more efficiently through automation: issuing a certificate or endorsement, collecting underwriting information, processing a claim, sending a cancellation notice, collecting a premium or answering frequently asked questions.
With technology taking care of the mundane, you can free your best people for more complex matters. This is not about technology replacing jobs. It's about using tech to augment people and help companies consistently deliver better experiences.
Clients Have Control
For those not familiar with the term, a chatbot is a computer program that conducts an online conversation with the client. Chatbots are often designed to convincingly simulate how a human would react as a conversational partner (known as natural language processing), thereby making clients think they are actually communicating with a human being instead of a computer program. If the conversation gets to a certain level of detail, the chatbot will pass the conversation to a real human, who then completes the transaction. Chatbots are great for such things as customer service dialogue and for clients seeking information acquisition.
Some that have been successful include "Health Tap," a bot that helps people take care of their health and well-being, and "Florence," a healthcare chatbot that reminds you to take your medication, checks your symptoms, sends you daily health tips, finds a doctor for you and helps you make appointments.
Bots are being used to ensure patients follow the correct protocol in advance of procedures and answer questions. They can also be used to anticipate issues based on data, proactively and periodically check in with the patient after the procedure to ensure pain levels are being managed, schedule follow-up appointments, confirm and reorder prescriptions, send and receive photo and video updates, and track progress toward the employee's return to work. The bots are available 24/7 to serve the patient, they never forget and they get smarter with every interaction. I guess you could say they make house calls.
The ultimate disruptor in this equation is the Client—yes, with a capital "C." In today's digital world, clients are more empowered than ever. They expect intuitive technology that knows and remembers them from one interaction to the next. Today, more than half of all customers say they've switched companies solely because of poor user experiences. Market research firm Walker Research says that by 2020 client experience is expected to be the number-one competitive differentiator, surpassing both product and price.
This transfer of power from brands to clients has in many ways already begun to reshape the industry. Large organizations that hold on to legacy structures rather than embracing customer experience enhancements through technology are at risk. They become vulnerable to smaller, emerging businesses that are focused on client empowerment via on-demand cloud services and hyper customization.
To be successful in today's market, both insurers and brokers have to find a way to adapt and personalize the experience for clients in real time across channels based on each client's communication preferences. Those who fail to embrace real-time data to improve the customer experience as a strategic path to growth won't just lag behind—they'll get left behind.
Some brokers are incorporating digital strategies to proactively reach out to clients with value-added information, reminders and offers with a full understanding of client needs. Now, through the use of predictive data, process automation and, in some cases, artificial intelligence, brokers have an opportunity take it one step further, reshaping the client experience in real time, increasing satisfaction and reducing costs.
In the past, companies would try to identify the gaps in the client experience by looking at operational data, research, surveys and segmentation. In today's hyper-personalized, always-on world, this approach no longer works. Swimming in a sea of aggregates and hiding behind the law of large numbers is no longer a smart strategy.
Companies should tap into real-time experience data to see what's driving specific actions with clients, better understand the client's journey to make an impact on customer experience, and fully understand what's working and what's not.
Consider the case of commercial fleet insurance and how brokers help clients better manage risk through on-board systems. The real-time data made available through telematics (from driving habits to recording accident data) help brokers develop strategies and programs to manage and mitigate risk and ultimately streamline processes, thus improving the client experience.
Communication should be in the channel of choice and free-flowing at every point, whether it's quote to bind, policy administration or claims management.
Fleet managers can also monitor driver behavior so notifications are sent and corrections are made immediately. These data can inform a driver's scorecard to fuel rewards and recognition or reprimands and retraining as required.
According to industry research, 30% to 40% of all commercial and government vehicles in the United States are currently equipped with telematics. A majority of vehicles should have a telematics system on board by 2020. We're quickly going to see a tipping point at which the use of telematics will be completely commonplace. Businesses that don't use this technology will lag behind their competition.
"For brokers in particular, the desire to move beyond the transactional and truly fulfill the role of trusted advisor to their clients requires they live out on this same edge of insight and foresight," says Chris Mandel, senior vice president of strategic solutions and director at the Sedgwick Institute, an incubator for dialogue in the risk and benefits industry. "To succeed today, it's paramount brokers leverage and explore relevant and value-enhancing technologies."
You must be able integrate client profiles and map out their journey to understand it from their perspective. Only then can we design technology solutions that deliver true value to individual clients. Remember: one size fits one. But with today's access to technology and data, we can effectively customize and scale at the same time. The two are no longer mutually exclusive. This brings massive value to both the business and the client.
Democratization of Data
A major challenge for brokers is keeping up with the pace of global change and the rate at which technology is advancing. It can be daunting for carriers and brokers to meaningfully transform their business to compete in the on-demand economy. But change is needed, and it's already happening. So let's get started. Here is a 10-point checklist to stay ahead of change:
EVOLVE YOUR APPROACH: Look for ways to restructure your organization and team to focus on data intelligence, automation and the move to the on-demand economy.
ADOPT A CLIENT-CENTRIC POINT OF VIEW: Put the client at the center of everything you do. The tipping point for your brand is what you can do to positively affect your clients' experience.
AUDIT EXISTING SYSTEMS AND PROCESSES: Identify areas of your business that are vulnerable to disruption.
LEVERAGE REAL-TIME DATA TO IMPROVE THE CUSTOMER EXPERIENCE: Beyond operational data and metrics, look for ways to leverage real-time data to close the experience gap—for example, by immediately addressing any customer dissatisfaction expressed in real time on social media.
COMMIT TO DIGITAL AND MOBILE: There's no time for second-guessing. If you haven't gone all-in on digital, mobile and intelligent automation, you're already behind.
STREAMLINE THE PATH TO SUCCESS: Remove obstacles and barriers to change. If there are silos in your company that will inevitably slow the process of change, work to more elegantly bridge the gaps between them.
INSTILL A SENSE OF URGENCY: Leaders set the tone for the rest of the organization. Establish a culture that rewards action and embraces change. It all starts at the top.
PARTNER UP: There's no need to do everything yourself. Look for strategic partnerships to make up for organizational gaps.
DON'T DRINK YOUR OWN KOOL-AID: A focus group of one is going to get you nowhere. Take stock of what's happening in your industry, assess and test your ideas, and make moves accordingly. Let the market decide your strategy. Talk to your clients. But more important: listen to your clients.
ALIGN INTERNALLY: Make it known that your organization is change-focused by spreading the messaging across all levels and departments. Align everyone within the organization toward shared goals to achieve business results.
Those who understand the depth, breadth and radical nature of the change and opportunity that's ahead will be best able to reset their biases accordingly, shape their new world, rise to the new leadership challenges and thrive.
Communication flow is one of the aspects of the client experience that lend themselves to technology-driven innovation. The more fragmented the information delivery, the harder it is for clients to navigate and get the timely information they need. Internally, transformation here focuses on breaking down the barriers to information sharing, streamlining the communication flow and processes, and getting to resolution faster.
In the insurance industry, one of the more complex communications conduits is one that involves the client, a broker, a carrier, outsourced call centers or third-party administrators, and networks of certified affinity partners. The opportunities to fail the client are numerous. Think about the possibility of a borderless and digital supply chain. When you are able to connect these dots and bridge the gaps between clumsy handoffs, you enable real business transformation to improve performance and ensure a competitive advantage.
At its core, communication should be easy and the processes frictionless. When clients have a problem or an issue, they most often reach out to the company, not a specific person. It shouldn't matter whom from your company they end up speaking with, they should be able to get the answers and information they need. Communication should be in the channel of choice and free-flowing at every point, whether it's a quote to bind, policy administration or claims management.
We've all experienced the agony of an auto claim, whether it's a fleet vehicle or your personal automobile. It's bad enough that your vehicle is damaged. Now you're forced to navigate the gauntlet that is the claims process. Think about a world in which you could begin the claims process from the accident scene via mobile messaging. This is possible through integration between client relationship management and claims management systems. Some carriers are already doing this.
At the scene of the accident, you would be recognized as a policyholder, and assistance would be called—either emergency services, a tow truck, a rental vehicle or a pickup. In addition, you could send any kind of rich media from the scene—photos, videos and other information—to digitally populate a claim filing.
But that's not all. Imagine if you were immediately assigned a claim number and adjuster, provided contact information, scheduled for a call and proactively notified of the claim's status—all the way through to close? The entire claims process could be under way all via text submission. And everything is date- and time-stamped and stored, so there's no disagreement about what information was exchanged or who said what. Lemonade, a new personal lines insurer, is already doing this with its limited offerings—and without brokers. Think about the future commercial ramifications of that for a moment.
Part of this is focusing on the communication channels clients have access to. Relying on traditional channels, such as the telephone as the primary means of communication, leads to a lot of frustration. The hold times, callbacks and voicemail just don't align with how people communicate with each other today. The rise of conversational technology, like AI-powered chatbots and IoT devices—especially through mobile—will be key to client relations. This technology is becoming increasingly popular in the mainstream. There are tens of thousands of chatbots out there across various messaging channels, and businesses are exploring new chatbot use cases every day.
Here's how you would like your chatbot to work. A company identifies a business process as a likely candidate for automation. Once the process is mapped out and conversational scripts are finalized, the systems involved are identified and connected. These connections enable chatbots to pull and push information from a variety of systems internally (and, if needed, externally) to the enterprise. Then, via "chatting" with the chatbot, a client can quickly have questions answered, information provided, claims handled or other issues resolved. By engaging in conversation to fill out forms, chatbots can ensure crisp, correct and consistent service and make the process easy to understand.
Mobile messaging also is having a profound effect on improving process flows and client success. It is the fastest-growing communications channel in history, with more than 8.3 trillion messages expected to be sent in 2017. This trend is expected to grow and has already begun to manifest itself in the business context. Don't be surprised when the main line of communication and transactions between commercial clients is also messaging-based.
For brokers in particular, the desire to move beyond the transactional and truly fulfill the role of trusted advisor to their clients requires they live out on this same edge of insight and foresight.
Chris Mandel, SVP of strategic solutions, Sedgwick Institute
With all the functionality that smart phones offer today, there's no reason why they can't be better used to streamline communication. The use of smart phones for voice has already taken a back seat to data.
Commercial insurance brokerage has been based on trust and personal relationships. That doesn't have to change. In fact, your clients' risks are growing more and more complicated and they need a trusted advisor now more than ever. But what can change is how you interact with them through the process.
"Client experience" often implies companies should be delighting their clients at every turn. But when it comes to insurance, policyholders don't necessarily expect to be delighted. Insurance clients focus more on utility than the extraneous features. One of the first steps of staying ahead of disruption is to make the front-end basics run smoothly.
The future of business communication is firmly rooted in the on-demand economy. So the insurance industry must be focused on making intuitive processes that are easy to access. The biggest drivers of innovation in this area will be utility and simplicity.
The New Paradigm
These changes require an organizational transformation that reaches deep into your firm. It may require a complete overhaul of your status quo—from the executive suite down to entry-level employees. A company's commitment to this transformation indicates its willingness to change to remain competitive.
For example, IT should no longer be a department or a function. Instead, it's a way of working that should permeate the entire company. If it's not, you need to get there fast. Successful programs stem from small pilots and trials in test environments. Companies should realize that, on the broader scale, it's not so much about specific projects, programs and initiatives but about a fundamental change in the way you think about your business every day and over the long haul. Adopting an experimental mindset will help you approach innovation with a "fail-fast" attitude that helps you identify the right path to follow through a process of elimination.
Consider this line from General Electric's 2000 annual report: "We've long believed that when the rate of change inside an institution becomes slower than the rate of change outside, the end is in sight."
Peeples is chief client officer at Pypestream. dpeeples@pypestream.com