Out of Focus?
Organizing your tasks and time can help you stay focused on the tasks that truly matter.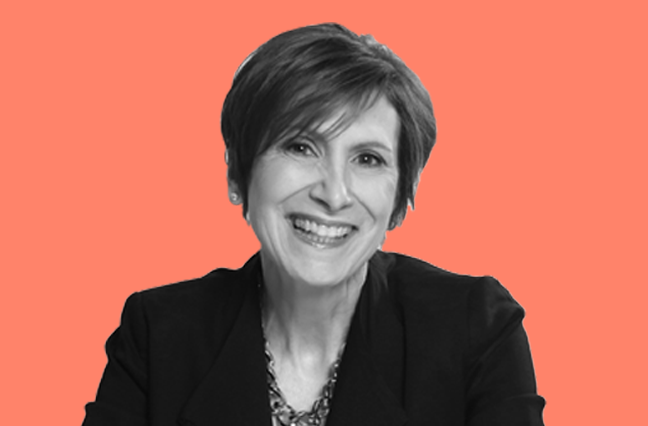 When was the last time you felt truly focused on something? No distractions, just you and the task at hand. Even as I write this column, I have checked my email at least five times. 
This month, we are going to focus on FOCUS. Please put your hands up and step away from your cell phone … unless you're reading this on it.
Why is it important to be focused? According to Peter Bregman in his book 18 Minutes, without focus you will try to get everything done. "So what's wrong with that?" you ask. When you try to get everything done, you end up working on the things that scream the loudest, which aren't always the most important things. Doing work that matters is harder than doing work that doesn't. So you need to focus and know what is most important.
Bregman recommends you pick five things to focus on in a year—three business and two personal. These are broad categories—for example, do great work with current clients; attract future clients; be present with family and friends.
Doing work that matters is harder than doing work that doesn't.
Now the trick is to focus on them one day at a time since the year is lived one day at a time. To do this, each day identify tasks that will allow you to focus on your five important things. Then put your tasks into organized lists, which become your daily plan. Bregman creates six lists each day, one for each of his areas of focus and the sixth one for "The Other 5%." His list looks something like this:
Do Great Work with Current Clients
– Call John to set up interview
– Create feedback report for Lilly
– Call Paul re: retainer
Write and Speak About My Ideas
– Write this week's blog post
Be Present with Family and Friends
– Plan date night with wife
– Be home by 6:00 to put kids to bed
Have Fun and Take Care of Myself
– Go to yoga class
– Change oil in car
– Pay bills

Now your categorized list gets scheduled on your calendar. Since the entire list won't fit in one day, prioritize it and then schedule it. Bregman recommends that you leave some open time, preferably in the afternoon, to respond to other people's needs and the items in The Other 5% category.
So what do you do with the stuff that got left on your to-do list? The Three Day Rule says if there is anything on your to-do list that didn't make it to the calendar in the past three days then (1) do it immediately; (2) schedule it for a future date; (3) let it go because it's possible it's not a priority; or (4) make it a someday/maybe—this is a list of things that you will review monthly for relevance.
It's Easy to Get Overwhelmed
In a Harvard Business Review article titled "The Two Things Killing Your Ability to Focus," William Treseder suggests focus as a possible solution to the feeling of being overwhelmed. He says many people "increasingly feel overwhelmed with distractions that fly at us from various connected devices." He offers five daily practices that may help.
Practice mindfulness. Instead of beginning your day by checking your cell phone and letting distractions get you the moment you wake, try a mindfulness exercise. This can be as easy as taking a few deep breaths or meditating for 10 minutes. Meditation has been shown to train our nervous system to be calmer in the midst of a stressful day, which allows us to make better decisions.
Organize tasks. Treseder agrees with Bregman that it is essential to schedule time on your calendar for your important tasks. If you don't fill your calendar, someone else will. He recommends you focus on complex, creative tasks in the morning. Push your meetings to the afternoon.
Clean up! You are more productive when your work environment is tidy. If you are not good at getting organized, ask a friend for help. Many people LOVE to organize. Or try Marie Kondo's book The Life Changing Magic of Tidying Up. It's a quick read and might help.
Shrink meetings. Focus and responsibility become more challenging if the group is too large. Limit the number of people in a meeting to eight or fewer.
Preserve buffers. For every hour that you are in a meeting, schedule 15 minutes or more to process and prioritize what was said. This practice will help you stay more focused.
If this column has helped you focus on your focus, then my work here is done. Now back to my emails.