Good, Better, Best
We provide some of the tools for you to get there.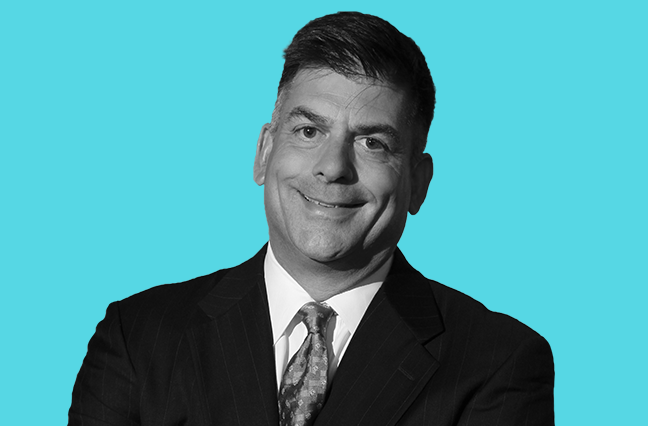 A lot of people get upset about mergers and acquisitions because of what they "do" to our industry. 
"Do" in this case carries as much negative connotation as possible, as if we're all going to crash and burn.
I see it a different way.
Consolidation is a natural progression of an industry that is growing, developing and changing. And in my mind, the revolution that our industry is experiencing right now is incredibly exciting. We're seeing national players making effective middle market plays, an incredible amount of well-funded startups quickly consolidating at the low end, and what seems like an explosion of the platform/roll-up model. It's a great time to be part of the equation.
This year's annual M&A Executive Report (enclosed with this issue) highlights what has already been and what is expected to continue being a strong year in the market. Our friends at MarshBerry tell us that activity remains constant, and they believe the outlook for the coming months will continue to be bullish.
We have a lot of member firms that are active players in the M&A space. In fact, there were 13 mergers among our member firms last year that will total more than $200,000 in lost dues revenue this year for The Council. Despite this, we don't shy away from the conversations being had at our leadership forums (that oftentimes spur this type of activity) because we support open and fair market competition. Our whole goal is to decrease barriers to competition and to encourage innovation and entrepreneurialism. That's what makes our Council community thrive.
In the pages to follow, you'll read about strategies to fund growth and the synergies that ignite when a candidate firm finds the right partner with a company culture that fits. Understanding the differences between merging and acquiring is essential to negotiating and structuring a successful business deal.
Those business deals generally go well for both sides when a leader does three things: creates an operationally efficient business, develops and maintains a strong and stable team that moves the business forward; and has a plan in place to perpetuate the business.
In the enclosed report, you'll read about organic growth and its critical importance to the health of an organization. The ability to consistently develop new clients and products gives firms a leg up when making new hires and adding brainpower to their team. You'll also read that acquisition can be one of the most important (and time-efficient) paths of growth for your business, allowing for immediate expansion of your client base, instant market penetration and increased productivity and profitability.
Acquisition can be one of the most important and time-efficient paths of growth for your business.
Mergers offer many of those same advantages while providing greater security through a larger organization and improved competitiveness with larger players. And when a successful and highly desirable firm is approached by a private equity buyer or a partner that could deliver additional valuable resources, you find yourself in the driver's seat.
For clients, all of this means brand awareness, better coverage options, more expertise and, you hope, lower cost. When done right, these deals can be a win-win-win for all.
In some instances, it's not a matter of when you'll sell but, instead, who you'll sell to—internally or externally. In other instances, entrepreneurial spirits will prevail and determine new ways to keep your business booming. So whether you're a committed independent or planning to sell in five years, this is the cycle that keeps the industry strong and makes the business a great one to be in.
Enjoy the Executive Report!