Digital Relationships, Small Business, and Advising from Afar
Q&A with Amy Zupon, CEO of Vertafore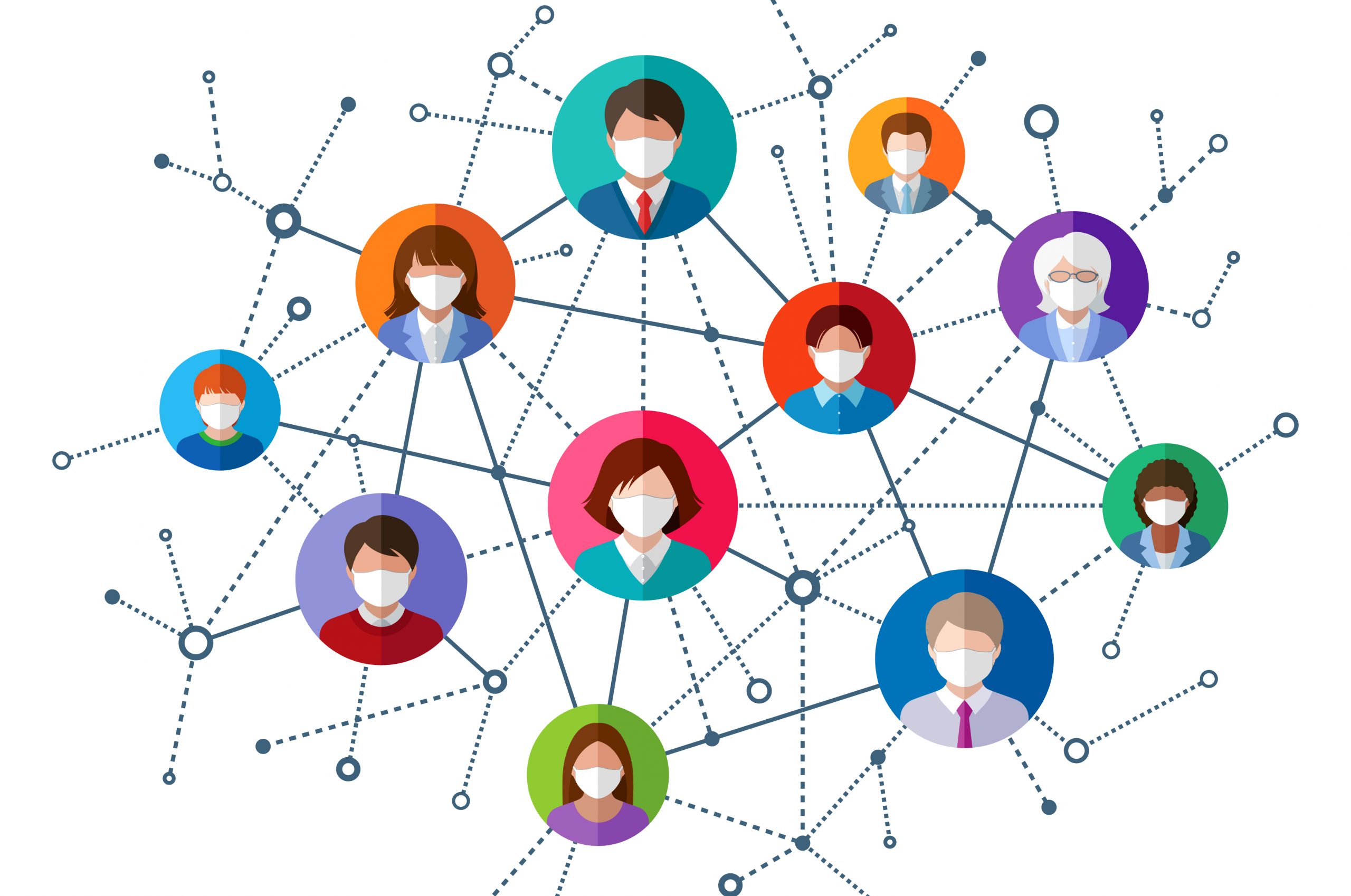 Earlier this month we talked with the Vertafore CEO about the effects of COVID-19 on their clients and how Vertafore is responding.
Q
What challenges are you seeing for brokers in this unprecedented time?
A
The pandemic is having a major impact on virtually every aspect of our lives. Especially the economy and small and family-owned businesses. [Brokers] are really no different, many of them right now are having to fundamentally change the way they operate. These are folks who have built their businesses on face to face relationships, being now forced to work in remote environments. These clients depend on them. But they have to do so without being able to show up in person, without being able to reinforce the personal relationships that they've essentially built their business on. And instead, many of our clients, who have been in the insurance business for generations, are having to figure out how to support their customers while navigating their own challenges. And in this new, remote world, I think they're all really trying to take a step back and figure out what that means, what it looks like, and what they should be doing.
When it became apparent that things are going to look different for the foreseeable future, at Vertafore we knew we had to figure out a way to help these businesses. We started a program called "In it Together" that essentially aggregates all of the tools, all of the resources and information that we can offer to help our customers continue their operations throughout this pandemic.
Q
Tell us more about that.
A
A couple of weeks ago, we got together and determined that the first and quickest and probably most impactful thing we could do for our customers was to help them operate remotely, so we officially launched the "In It Together" program (on March 20) with the release of our new product called InsurLink, which we are now providing free to all of our Sagitta and AMS 360 customers through July 31. InsurLink is actually designed specifically to help agents serve their clients remotely through a digital client platform, so think about it as a website or a mobile application. This is absolutely something that our customers will need to be able to do during this time and not all of them are prepared to do that. We had originally planned to release InsurLink later in the year, but it was clear that the solution could bring immediate value to our customers, so we brought it forward and through some superhuman effort from the team, everybody rallied to ultimately make it happen.
When we [Vertafore and Leader's Edge] spoke last time, we talked a lot about my belief in the importance of customer success. And it really is true. So much of what we do to the company and Vertafore is built around this and we wanted our customers to understand that it doesn't change regardless of the situation. And so, throughout the pandemic, we're just consistently searching for new ways we can guide our customers through what are some very challenging times.
Q
Maybe it's too early to tell but are there specific areas where your partners and customers really need guidance? Are they asking how to set up operations in their homes or is it more along the lines of what's the best way to interact with clients?
A
I think there's a lot of different areas and it's going to continue to happen in stages. I think step one was, we all need to work from home. Are we ready to set that environment up? Are we, technology-wise, ready to support it? Are people prepared on what working from home looks like and feels like and how to make themselves the most effective? We've gone through that digital online transformation for most of our agencies over the course of the last five years, but there were still some who we had to hurry up and help them move to more of an online environment over the course of the last few weeks.
Then there's the question of, well, how do I actually engage with my customers effectively in a remote environment? How are all of my employees in a position to be productive? I've heard everything from "I'm struggling with that" to "I'm actually getting more productivity given the environment," and so I think people are still figuring that whole work style and work environment, and how to engage customers and engage with teammates.
Q
Are you getting a sense that brokers are set up to handle the onslaught right now that they're getting?
A
What I will tell you, from what I've seen, is that it's a mix. I think there are companies, there are brokers and agencies, that are ready to turn on proactive communication. And probably, as they think about things, in hindsight, would have said, gosh, I should have turned on this productivity station a long time ago, but I have a reason to now. I have an increased focus and an increased purpose and you're seeing them want to engage with customers in a more proactive, visual way. At the same time, I think you have an agency saying I know I need to be doing that, but I'm not set up to do that. I don't have a digital platform. I'm not set up with a communication mechanism. I think those folks see it and they're looking for help, and for ways to do that.
Q
How you think the virus is impacting small businesses? What do you think is going to happen for that market going forward?
A
I think everybody's fundamentally being impacted in all sorts of ways. I think small, family owned businesses are no different. They're going to be impacted and they have to think differently about the way they're operating as they look to thrive in the coming months to be successful.
I think working from home is one aspect that I've seen, thinking about how they are fundamentally servicing their customers, and this whole shift for brokers to play more of an advisor role for their customers versus transaction processors. And I think in times like these, end customers are looking for guidance, and they're looking for that advice. And I think companies, depending on where they are in that transformation, are thinking about things like that right now.
I also think we've been talking about digital transformation and changing the way we interact with customers. I think that's only going to be amplified in a moment like this where companies are expecting to interact in a much more digital way. I think these small businesses, if they're not already doing that, and some absolutely are, I think they're fundamentally going to need to think about how they're engaging with our customers not only in the servicing part, but in the renewals part of the life cycle. I'm certain everybody's kind of underwater now, but in the net new business sales part of this process, how are they going to engage in a different way? I think a lot of people aren't thinking about that. And they are trying to figure out how to evolve more so now than they had been previously.
Q
Do you feel like brokers can play a role for small businesses in helping them stay afloat?
A
I'll be honest, I've seen brokers out doing educational training on the CARES Act, specifically what it means for small businesses and what's now available to them. I think brokers can play a role in helping their customers understand, whether it's the CARES Act, whether it's other regulation and the benefits that could have on their business. I think there's a role for brokers to play there. Obviously, those end small businesses, you can't control that, but I think in the same way that I'm trying to serve up to my customers to help them be more effective and efficient during this time, I think our brokers should be thinking the same way.
Q
How does that play out if small businesses now more than ever need that consultation, what happens with that relationship when small business goes the insurtech, digital route, some using brokers, but some not?
A
I think at the end of the day, it's hard to predict where that's going to go. Without question, my belief is that we as an industry can be more effective in the way we process insurance applications and renewals to make it effective for all parties- brokers, agents, carriers and the end consumers. At the same time, I think it's moments like this, where the value of the independent agency channel can really shine, quite frankly, because they have the opportunity to be that risk advisor, to be the educator, to really be that partner in support. Where it goes exactly, time will tell. I absolutely think we can be more effective and efficient. But I do believe that brokers play a role here.