Behavior Modification
Is your firm's customer experience based on a vendor's line of computer code? You call that strategic management?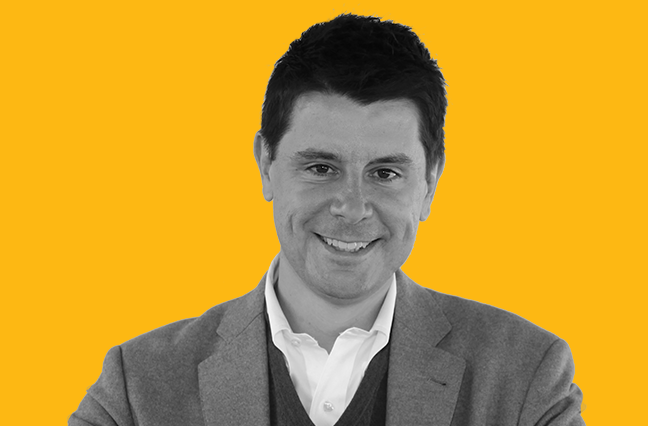 A strategic approach to sales is one of the primary ways you separate yourself from your competitors. Some firms are built on the strategies and culture of an agency principal's wisdom while others are designed to succeed through collective analysis and engineering. 
But when you move past sales strategy, few firms spend much time building a strategy that defines customer experience. This needs to change.
Consider the iPod. Apple's iconic little device started out as just another entry in a sea of digital music players. On the day it was introduced, consumers saw a device that looked aesthetically different but pretty much did the same thing as its competitors. The consumer bought a CD, converted the music to a digital format using computer software, then loaded it onto a digital music player.
One year after the release of the iPod, Apple introduced the iTunes Store, which fundamentally changed how music could be purchased. The CD was no longer needed. This shift catapulted the iPod to a position of dominance, eventually defeating all other entries in the space.
Why? While the other vendors focused on the device, Apple focused on the experience. Optimize your customer's experience, and you'll keep your customers forever.
How Do We Apply These Lessons to Our Agencies
Production is important, but a customer's experience with your agency is really defined by your service. How much strategic thought has gone into defining your customer experience? Do you even know what it feels like to be a customer of your brokerage? Is their experience different enough—in a compelling way—to retain them for the long haul?
In many agencies, senior leadership takes a hands-off approach to defining how accounts are serviced. This can lead to multiple service approaches within the same firm, some of which evolve for the benefit of the agency service teams instead of the customer. On the surface, this might seem OK. Service teams are very busy. In an attempt to get their work done, they come up with a process on their own. If they get to the end of the day having completed a day's worth of work, the day can be considered a success. After all, the customers are being served.
As a result, however, in lieu of a well defined strategy for customer experience, brokerages find themselves serving customers by disparate service methods spread throughout the organization. Disparate workflows differ from multiple workflows. Different lines of business and technical nuances can create a valid need for multiple workflows. In contrast, disparate workflows arise among the same lines of business and sometimes even within the same teams. They can make it extremely difficult to enact effective automation, can complicate training and can even cause E&O exposure.
Relying solely on the processes defined in agency management systems isn't the best answer. While agency system vendors have workflows defined for most tasks, they're usually rudimentary, and agencies are encouraged to create system workflows based on their own needs and servicing standards.
The better alternative is to define the customer experience intentionally by basing it on your culture, expertise and approach. This strategy will feed your workflows, which can then be optimized via technology.
Creating a Customer Experience Strategy isn't a hard process, but it requires thinking in a different way. When defining your strategy, consider the following:
Inside-Out Approach. Most agencies serve customers based on the capabilities of their agency management system. Processes are configured to the limits of that system, then customer interactions are based on those processes. This is backwards. Turn this equation over. Decide what your customer experience should be, design your processes and workflows to achieve this, and then map these processes and workflows into your agency systems. Your customers will feel the difference.
Involve the Experts. Your customer service teams are the best link to your clients. Their input and participation in this process is critical. But don't underestimate the opinions of your customers. A survey or a personal conversation can reveal much about how your firm is actually perceived.
Synchronicity. Your production strategies are likely well aligned with your company culture. When defining your customer experience strategy, use your sales approach as a starting point. Your unique culture should feel the same to both prospects and customers.
Agencies constantly look for solutions that will provide a competitive edge. New technologies, product offerings and sales methodologies offer hope, but don't lose sight of the day-to-day. Defining a strategy around customer experience can be one of the biggest differentiators you can create.