Addressing Workforce Burnout, Adding Empathy to Claims Adjusting
Q&A with Mike Hoberman, North America President of TPA Solutions, and Pat Van Bakel, North America President of Loss Adjusting, Crawford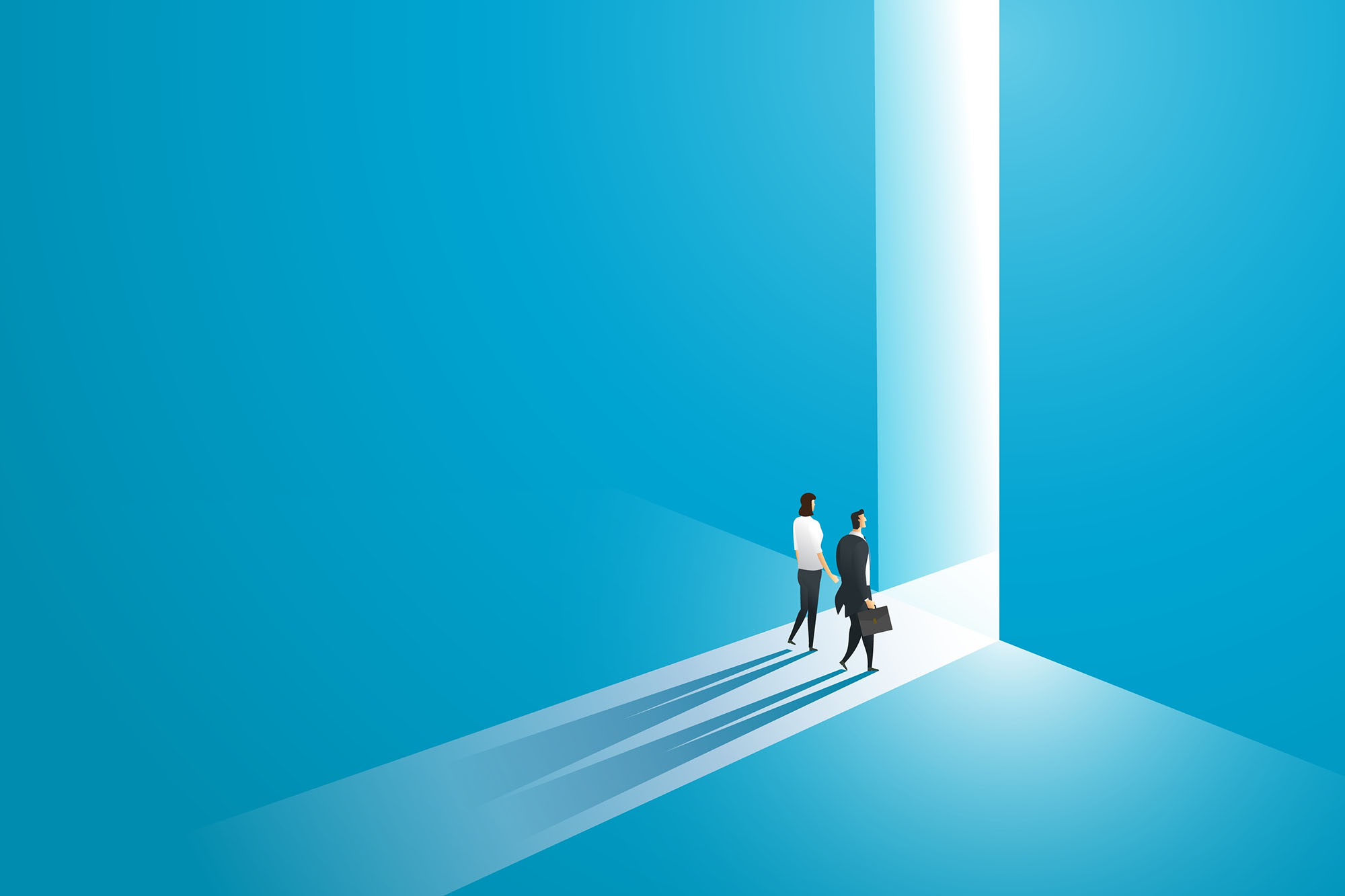 Responding positively and empathetically to employee well-being post-pandemic has opened many doors for organizations willing to lean into change.
Leader's Edge caught up with Hoberman and Van Bakel to discuss how helping employees transition to the new working world has enabled Crawford to better achieve various strategic objectives with both employees and clients.
Q
How have shifting workplace dynamics post-pandemic impacted employee wellbeing and mental wellness?
A
Van Bakel: The adjustment to different ways of working has taken a toll on people. We've introduced a fair amount of training on mental health for both our frontline employees and for our managers to identify any kind of flags that need some attention. There's also an increased emphasis in our organization on building connections with our employees and our teams to amplify recognition and appreciation for the work and efforts and contributions of our employees.
Hoberman: A major area of concern is workplace burnout. Flexibility to choose where you work is now another recruiting/retention requirement, but business sustainability requires both employee happiness and productivity. As we look ahead, a key driver will be quality of output.
Q
What are some factors contributing to employee burnout and how can organizations prevent it from arising and/or escalating?
A
Hoberman: Making sure to disconnect from the workplace is essential. Some of the factors that are leading to burnout are longer hours worked. What was spent commuting has turned generally into hours worked. There's a feeling of always needing to be "on." Since more people are working remotely, you have many employees interacting with many different time zones, so the constant flux of emails at various hours of the day blurs the lines of what a typical workday is.
In line with the World Health Organization, we are taking this seriously and see it as an opportunity to provide mental health support to our employees. One such commitment to mindful living is our investment in Headspace which provides tools to help employees to better live their whole day in the moment.
Van Bakel: If not closely monitored, employee burnout can be a significant factor for any organization. Organizations must find a way to intentionally create opportunities for employees to unplug, whether that's meeting-free days or non-work meetings over coffee. We've tried to mitigate employee burnout via numerous programs, trainings and activities at all levels. For example, we had a program called "stigma zero," where the goal there was to amplify that it is okay for employees to say "I'm not okay" and that they can talk freely about issues without any kind of fear or judgment from anyone. This was part of our mental health first aid training so that our managers are prepared to spot issues and know how to deal with them and understand what resources are available to them.
Q
Employee mental health and the Great Resignation have had a large impact on the existing talent strain. What are your thoughts on this and how is Crawford addressing these issues?
A
Van Bakel: We've actually been really fortunate as our employee base has grown by over 1,000 employees since the pandemic, with most new hires being in the United States. In many respects, we're the benefactor of the large talent movement in the market and it's because we focused on culture and on creating an organization with positive energy around our employees.
For example, we've increased our investment in early careers—like hiring and training—as well as in more mature and experienced recruits in the market. For our leaders across the organization, the goal to elevate the awareness around the impact of culture on recruiting and retention has been at the top of the agenda.
Q
What are some ways to create a more binding relationship with your employees?
A
Van Bakel: Ultimately, it's all about communication. We've improved transparency around career development opportunities for our employees so they can continue to grow and thrive within our organization. Importantly, we've also implemented a Manager Acceleration Program, where every people leader goes through an intense curriculum to elevate their leadership capabilities at all levels of the organization. We also do an annual employee engagement survey to make sure our employees know that we're listening to them and that we're taking action to improve things.
Hoberman: The effort has to be intentional. For new or prospective employees, it has to start during the interview process. With the competitive job market, we need to highlight what our priorities and differentiators are early and often.
For existing employees, the approach is multifaceted. Showing respect, empathy and appreciation are always important. Equally important is developing a flat environment where every voice is welcomed and respected. Encouraging a sense of oneness versus top-down directives.
Q
Earlier, we touched on employee empathy. How can empathy play a role in client relationships, particularly during the claims process?
A
Hoberman: This gets back to communication. We conduct recurring empathy training for our adjusters and case managers. Understanding what empathy is, then conveying that through direct communication, is key.
In fact, we actually see human empathy as a key driver to our continued digital transformation. We have a relentless focus on an empathic customer experience, supported by data science and other connected technologies.
Van Bakel: Empathy is the foundation of claims and, despite large investments in technology, I don't see that changing. New technologies will certainly change the way some jobs are done; but our goal is to support and augment the human capital with technology, not to replace our people with technology.
Our digital strategy is based on simplifying existing tasks, so new digital initiatives have to satisfy at least one of the following goals in order for us to even consider them:
1) Reduce employee effort or make it easier for our people to do their jobs.
2) Reduce customer effort by quickly satisfying the needs and expectations of customers.
3) Improve claim outcomes.
4) Improve the customer's claim experience.
Q
What do you see as the next step in digital transformation?
A
Hoberman: We are working on giving more choice to policyholders in the various ways they want to communicate with us: through mobile applications, automation and texting. We want to meet customers where they are. Understanding how the individual claimant wants to communicate is key, and then we can adapt to their style. But there's always going to be a human interaction in the background.
Van Bakel: In the case of adjusters, we are looking at ways that we can deploy experts in a different manner. For example, instead of historically having a one-to-one adjuster to case relationship, we may potentially have very specific expertise that can apply across a broader set of claims without them having to handle the entire element of those claims. The technology can actually bring in an adjuster's expertise at a very prescriptive point in time during a claim when it's actually needed.
What we're really doing with adjusters, for example, is increasing their empathy by allowing them to focus on more meaningful activities. So, rather than feeling like they're doing chores like data entry or processing work that don't add value to the policyholder, we can automate those things to have adjusters free to do more value-added activities for policyholders and actually increase the amount of empathy that they can bring to our customers.