World Class Insurance
The World Cup is over but major events always need insurance.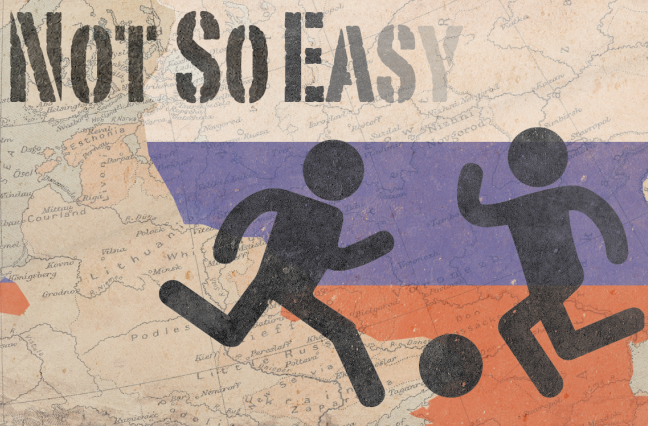 One of the world's largest sporting events just concluded with France taking the title at the FIFA World Cup held in Russia, and the insurance industry was a heavy participant.
Coverage could be spotted everywhere, protecting players, tourists, sales promotions and construction.
According to FIFA, 2014's World Cup racked up 3.2 billion viewers. While Russia provides a venue for the rest of the world to compete, such a large audience also provides a prime opportunity for terrorist groups and mounting safety concerns.
History has shown that major sporting events are not immune to acts of terror, and some have been devastated by them. For example, during the 1972 Summer Olympics in Munich, eight terrorists from a Palestinian terrorist organization known as Black September breached the apartments of Israeli athletes in the Olympic Village. After a 20-hour hostage crisis, 11 Israelis had been killed, along with one Munich police officer and five of the terrorists. More recent incidents include the 2013 Boston Marathon bombing that killed three people and injured more than 260 and the2015 attack outside Stade de France in Paris, in which suicide bombers detonated their vests in three different areas around the stadium. This was part of a coordinated set of shootings and bombings around Paris that left 130 people dead and hundreds wounded.
According to underwriters Chris Parker and Chris Rackliffe at Beazley, the key to covering terrorism exposure is to take into account the location and assets that are being insured. "Whether there will be any high-profile or controversial individuals or companies present at the location to be insured; the physical security that an insured has in place at the locations to be insured; and their previous loss record—all of these factors have an effect on the premium rate that would be charged."
With 64 matches played by 32 countries across 11 different cities, all within a month's span, security and safety are a high priority for the host country. But Russia's participation in the Syrian Civil War and policies across its Caucuses have heightened terrorist tensions inside its borders, and the last few years in Russia have seen a number of terrorist attacks, including a 2017 bombing in the St. Petersburg subway that killed 11 people and wounded more than 40. These attacks have not gone unnoticed, and premiums for covering terrorist attacks have risen almost 10% since Brazil's 2014 World Cup. Beazley estimates that kidnap and extortion coverage runs about $25 million while policies for terrorism and loss of attraction total $250 million. For cyber attacks and data breaches, coverage can cost over $200 million.
With Russia dealing with high costs and stakes, the post-Soviet country has ordered its authorities to withhold from the media information regarding murders, thefts and police investigations. This blackout will be carried out until July 25, 10 days after the World Cup ends.
"From a terrorism and K&R [kidnap and ransom] perspective, we assess each risk on its own individual merits and would not take into account the fact that information might have been withheld by the Russian Interior Ministry—unless there was another sporting event in Russia, of course," Parker and Rackliffe said. "We would ask for the same information that we need in order to assess any exposure, and if the answers to the questions are unsatisfactory, then this would have an effect on our risk appetite for that particular event."
While insurance companies have certainly done their homework for covering this year's soccer tournament, it could pale in comparison to the plans and underwriting needed for the 2022 World Cup being held in Qatar. News of corruption, poor working conditions and terrorism could escalate premiums even higher when compared to today's standards.
"We would say that there has actually been a much more recent turning point," Parker and Rackliffe said. "Over the past 18 to 24 months, attacks at music and sporting events have changed the nature of risks and now mean much greater exposure for event organizers."