Restaurants of the Future?
Could a more convenient way of dining take the restaurant world by storm?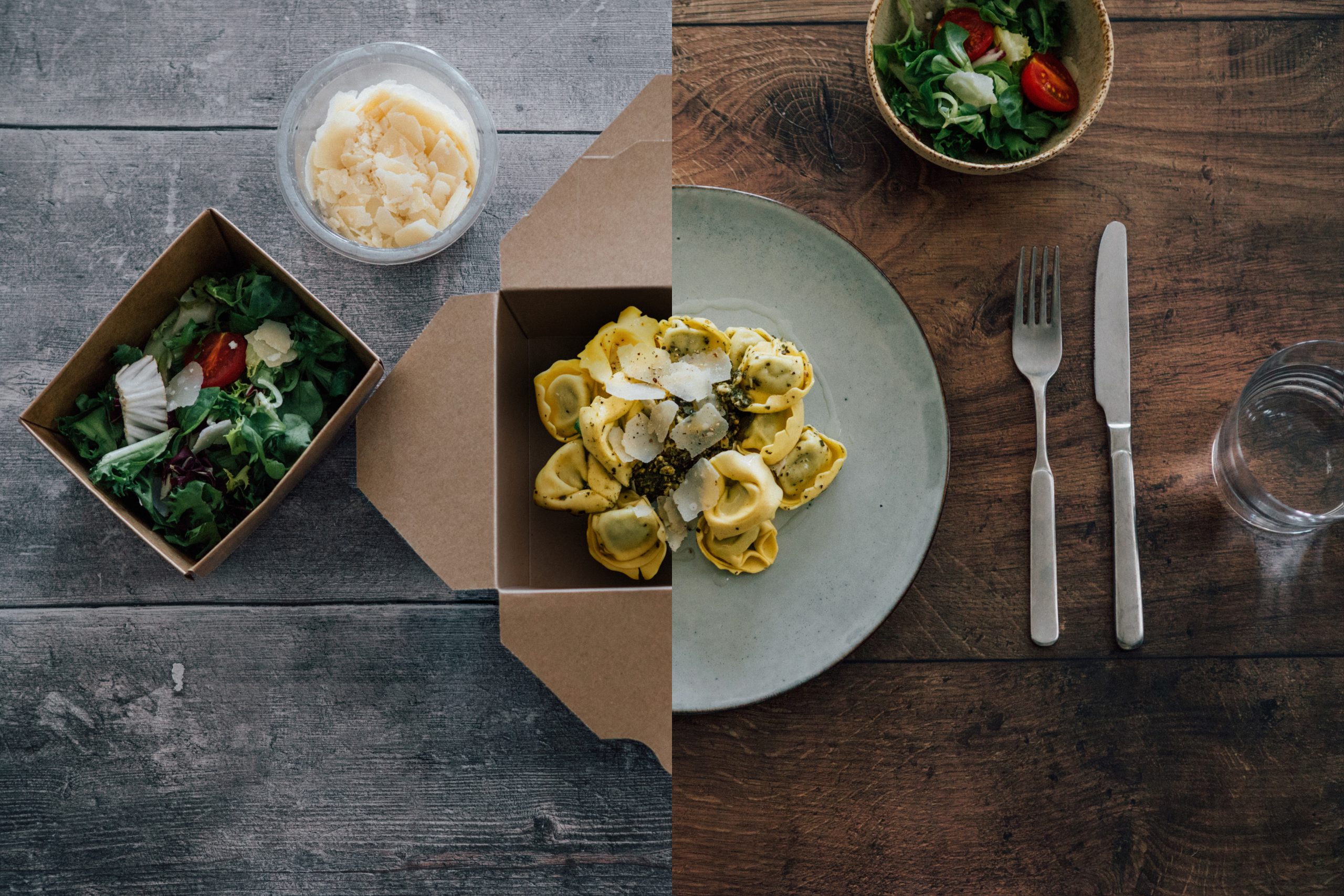 Nearly 80 years ago between the end of World War II and the turn of the second half of the 20th century, drive-thru fast food revolutionized the restaurant industry. In the years that followed, franchising would change the way eateries operated, making large chains more local. 
Half a century later, home delivery through mobile apps and online services would usher in a new way to order food. And today, due in large part to the COVID-19 pandemic, another evolution in the way restaurants operate is taking the world by storm. Ghost kitchens are here.
Also referred to as cloud kitchens, dark kitchens, shadow kitchens and virtual kitchens, ghost kitchens are a fusion of the gig economy and the restaurant industry. In these new types of eateries, there are no seats or tables. Instead, customers order online from the comfort of their own homes. Once the order is received, kitchen staff cook the food and send it out to their awaiting patrons through their preferred mobile delivery service.
There are many types of businesses that choose to start a ghost kitchen. For some mom-and-pop restaurants cooking food for digital order is another way to raise revenue and tap into a market of younger and more tech savvy consumers. For a chef just starting out, creating their own ghost kitchen is a way to cook what they love while also keeping operating costs low. And for large chains, ghost kitchens are a way to maximize the spaces and business of their brick-and-mortar eateries. If this all sounds familiar, it should. As we all well know, the pandemic forced many restaurants to adhere to strict COVID-19 guidelines. Common spaces, and even physical restaurants themselves, were closed, and customers were left with two choices: delivery or pick up.
While the pandemic fast-tracked the demand for ghost kitchens, they have been around far longer than the coronavirus itself. National pizza chain Domino's, for example, has been operating as a ghost kitchen for years. Unlike many of its competitors, Domino's locations don't offer dine in services and are focused purely on making food and delivering it.
In 2019, the global market share for ghost kitchens was estimated to be over $43 million, according to Statista. As a result of the pandemic, it is forecasted that the ghost kitchen business model will grow into a $71 billion industry by 2027. But as this industry continues to develop, so do its perils. Risks in food contamination, food delivery, business interruption and cyber heavily impact the ghost kitchen industry.
Perils aside, there are also benefits to running ghost kitchens, including lowering business policy limits with regard to property and equipment liabilities. Amy Vitarelli is senior vice president at Heffernan Insurance Brokers and specializes in employee benefits, workers compensation, property insurance and liability coverage. "If it's just a commercial kitchen that's producing food, and you don't have to have all the linens, flatware, glassware and tables for customers to sit, the property value goes down quite a bit," says Vitarelli. "Workers comp, [is] also hugely impacted because you don't have servers, you don't have bartenders, you don't have all the front-of-the-house staff. Your payroll numbers are going to be lower, you're going to have less premium on your workers comp as well. So, for most of what you think of as traditional insurance coverages, for a ghost kitchen, you're going to see dramatic decreases across the board."
When it comes to property risk, many ghost kitchens are operating in the same facilities as one another. In a building that hosts several kitchens, chefs could be preparing anything from pizza to stir-fry several feet away from each other. These types of facilities, however, face unique risks of their own, including food contamination and business interruption. "A restaurant's risk shifts away from property, to higher liability for food delivered off premise, for later consumption and possible cross-contamination from the delivery process, and auto liability for possible exposure due from food delivery," says Joel Paprocki, founder and president of Insure My Food. "They also have a higher chance of business interruption due to an insurance loss since there are potentially many kitchens in one building, with anyone having a fire, that could shut down the other kitchen's operations."
For ghost kitchens, policy payments for property insurance and workers compensation have the potential to be lower. However, kitchens will likely have to start taking out coverage in cyber as a result of their businesses moving online. With hacks and data breaches becoming more prevalent, taking out a cyber policy isn't just preferred but essential for ghost kitchens that receive orders online. "To anyone that is going into this new business model, if you don't currently buy cyber insurance, take some of that savings and invest in a cyber policy," suggests Vitarelli. "I tell my clients, one of the biggest reasons you purchase cyber is for all of the services that come with it. It's for your forensics people, your technicians, your lawyers and all your IT people. And all these people that are going to help you, will not only get your systems back up and running, but will make sure they're secure, [and] make sure it doesn't happen again."
As ghost kitchens continue to grow in popularity, time will tell if they are the way of the future or if sit-down restaurants in the traditional sense will make a return. "I think [ghost kitchens] will continue to grow, mostly due to the venture capital being invested, but the economics of the model have not been fully accounted for," says Paprocki. "Meaning the cost of rent and delivery are not fully factored into pricing the consumer pays, and restaurants are still competitive with ghost kitchens from a business perspective."