Alien Abduction Insurance
"For people in the insurance industry, this is an inside joke."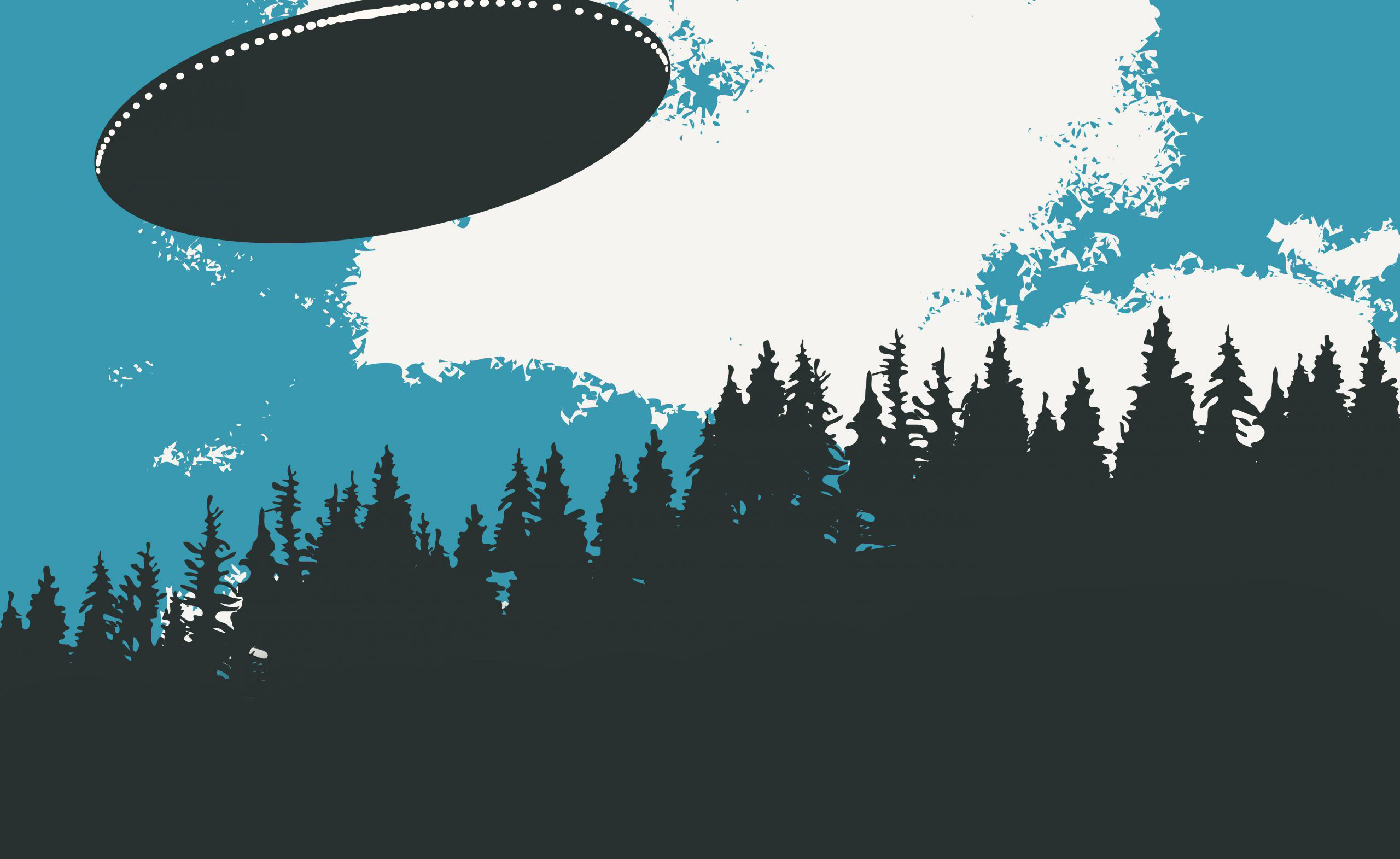 Every year around autumn, we at Leader's Edge let loose and report on some of the spookier sides of the insurance industry. 
Back in 2019, we spoke with commercial insurance brokers on protecting haunted house attractions. Last year, we interviewed a paranormal investigator and learned about the lack of coverage options American ghost detectives have to protect against agitated spirits. Not to be out done, this year we're bringing you an even more niche coverage. In fact, this policy's risks are not of this world.
Mike St. Lawrence has been selling alien abduction insurance for 34 years. You read that right. The 73-year-old who lives in Altamonte Springs, Florida, just outside of Orlando, walks a thin line between humor and conspiracy while selling his $10 million alien abduction insurance policy for one simple payment of $24.95. Since the spirit moved us, we called Mr. St. Lawrence to ask him a few questions about what models he uses to calculate his policy's premium, how many claims he has filled, and if he has ever been to the secret Nevada base known as Area 51.
Q
Tell us about alien abduction insurance.
A
It's $1 a year for 10 million years. And that's how we get around the underwriting thing. Because, it's clear that that's preposterous. For people in the insurance industry, this is like an inside joke to them. And a lot of people who have purchased this over the years have been people in the insurance business.
Q
How did you get into the insurance business?
A
It started in 1987. I was watching a CNN interview with a guy named Whitley Strieber who wrote a bestselling book back then called Communion. I wasn't really paying attention to UFOs or alien abductions and didn't really follow [that stuff] until I heard that interview. Within 15 minutes, I wrote the outline of the coverages that I was going to do and I barely changed them until about five years ago, when I added stuff about quantum physics. About a year before that, I was selling $10 million reincarnation insurance. And I'd been selling it by doing radio interviews around the country.
Q
Are you a licensed carrier or broker?
A
No, I'm not. I used to work for an airline called Eastern Air Lines flying from Atlanta. I was like a public relations/sales person on board the airplane trying to generate revenue and field questions from people. That role pretty much fit me like a glove because I have never met a stranger in my life. But after two years, they discontinued the program. Anyway, I wasn't that great at sales, but I was great at entertaining people. After that, I had a job with Liberty Mutual Insurance Company selling real insurance. And that's how I got to know about how to write an insurance policy.
Q
Has selling alien abduction insurance changed your outlook on life?
A
I'm kind of smartass, okay. I mean, I'm clever enough to do this. But I kind of warn [parents] not to let your kids grow up to be wise like me. Because I didn't take into consideration the people that actually had the abduction experience. I thought it was preposterous at first. And then as I got to meet people over the years, I started transitioning to being a believer about what they were saying.
Q
This past year the U.S. Government released several videos of footage captured by Navy fighter jets which displays unidentified flying objects in the air. Pilots who captured the footage were at a loss when it came to determining what these objects were. A subsequent government report on these aerial phenomena found no proof of extraterrestrial activity. What is your take on these events and do these sightings influence the insurance you sell?
A
That Pentagon report was nonsense. It was just a public relations campaign. They didn't investigate the way it should have been. It's a quantum physics situation—that's what's going on. That's why, in most cases, there's no tangible evidence to prove the UFO thing.
Q
Your $10 million alien abduction insurance policy sells for one simple premium payment of $24.95. Insurance carriers generally use historical data to predict risk outcomes—what models do you use to calculate the cost of the coverage you sell?
A
We started out with it being $9.95 in 1987, and then we increased it to $14.95. I learned through marketing that if you price it too inexpensive, then people don't think it's worth anything. You have to be selling it for at least$19.95 for people to take it seriously.
Q
How many clients have purchased your alien abduction insurance policy?
A
We're approaching 7,000 policyholders.
Q
What is your normal procedure for handling and approving a claim?
A
Our claims department is headed by Mr. McLaim. And you have to get it past him. And he's made a lot of decisions, and so far, he hasn't made a mistake yet. But in order for the claim to be accepted, you have to get a signature of an onboard alien. And now we have it so when you get a policy, you get a membership card and you can just scan it, and then you can file a claim that way…if you can talk the aliens into letting you scan it.
Q
How many claims have you settled?
A
Just two.
One was a cab driver in New York. He'd been telling his friends that he was abducted his whole life. So, when he heard about what I was doing, he called me on the phone and told me his story. And I said, well, I'll sell the policy to you. I want you to understand that [the settlement] it's $1 a year for 10 million years.
There was another gentleman also from New York, he was a conductor on the trains up there. He sent me a claim form and we originally didn't approve it because the polaroid picture he sent was over-exposed. You couldn't see anything but darkness. On one of the margins, was written 'sorry, but the lighting was really bad inside the UFO.' To me that was genius on his part to do that. He deserves $1 a year for sure. About two years later, I got a phone call and the voice said, 'You owe me $10 million.' I started sending his $10 million the year after that. I normally get lost in payment claims, but sometimes I send them like $20 or $10. I don't know if he's still with us.
Q
What's your favorite sci-fi film?
A
The Day the Earth Stood Still.
Q
Have you ever been in contact with a UFO?
Q
Do you sell anything else besides alien abduction insurance?
A
A monolith. I call what I do "infotainment." Because it's giving you a good laugh by visiting my website, but if you know somebody that's into sci-fi stuff or aliens, UFO abductions or anything like that, you can buy a policy for them. You can also buy the monolith and I'm just coming out with a seven-foot-high model and I'm trying to keep it under $500. There are price points that are around $30 for a desktop version also.
Q
Have you ever been to Area 51?
A
Yes, I went there for the 50th anniversary.