Wish You Were Here
Honoring the life and legacy of Dave Oberkircher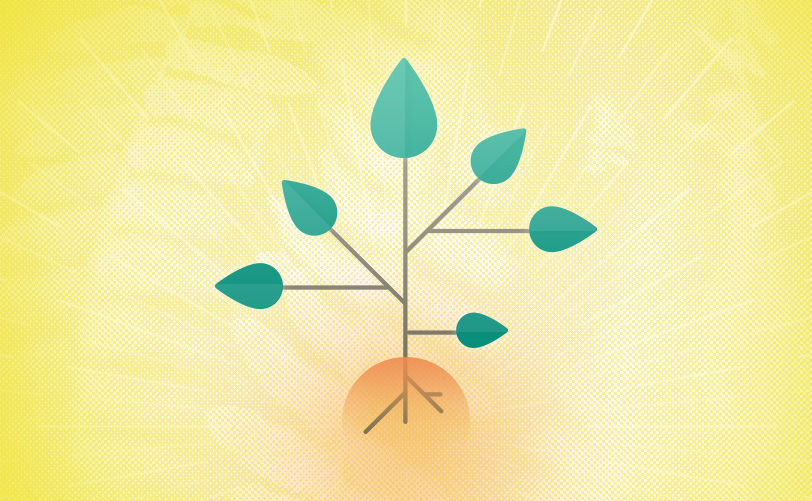 I am doing something today that I never would have envisioned two years ago. I am on a plane flying to my friend and mentor's funeral
Dave Oberkircher died on Sunday, Oct. 30, after a two-year struggle with brain cancer. Just about two years ago, I was sitting in a bar with Dave and Shawn Pynes from Barney & Barney, enjoying the conversation and a glass of bourbon. We were having so much fun we decided to have the waiter snap a picture. We sent it around to our friends, with the text "Having fun, wish you were here." Man, how the words are rushing back to me today.
I never met Dave's wife, but I know he was a great husband. I never met his kids, but I know he was a great dad. I never worked for Dave, but I know he was a great boss. I never lived in his community, but I know Dave was a great neighbor. There is a saying that goes, "If someone shows you who they are, believe them." Dave showed us who he was every day. In my hundreds of conversations and discussions with Dave since I met him, he revealed himself each and every time as a man who loved his family, loved his work, loved his role in his community and our industry, and enjoyed every day on this earth.
I first met Dave at an industry event in 2004. I knew his reputation as a great business leader, having built a world-class firm with Trion. I knew that the carriers all coveted his participation on their advisory boards, and when my wife and I sat down with him for dinner, I quickly learned why. He talked about how he had recently restructured his role at Trion because he wanted to make sure he was having fun. Fun? We are insurance brokers; it's a tough job. Running a successful private business is really hard work, but Dave was focused on fun. He talked openly about making sure he had enough time for his family. He talked about how much he enjoyed his business partners and developing his young staff—he called them "woodchucks." He talked passionately about our industry and politics and how he wanted to pursue directions that kept him engaged and having fun.
Over the next 10 years, I was fortunate to work closely with Dave through The Council. We established a study group together and met formally four or five times a year. Never short on opinions and passion for his position, he helped us all build our careers and business models at Barney & Barney, M3, Woodruff-Sawyer, BankSouth, Hylant, Assurance and my firm, WGA. Dave would follow up each meeting with phone calls of support, openly sharing templates and presentations, business models and job descriptions. We all pretended we were equal partners in this group, giving as much as we took, but we all knew he was the master and we were the "woodchucks," fortunate to spend time with him and seek his sage advice. I have notebooks full of his business guidance, but what he really taught me could never be written down.
One day he innocently said to the group, "I would love it if we could all work together someday. That would be so much fun." In this age of M&A, I learned he was only half kidding. He actually pursued a meeting with my firm and his, and I joked that he was the only benefits guy in the industry I would ever work for—and I meant it. Sadly, it never panned out. He eventually sold to Marsh & McLennan Agency but continued to actively participate in our group. He consistently talked about how much fun his new world was. Not many business owners talk so passionately about their new role post acquisition, but Dave always did.
What Dave was teaching us was perspective. He loved his life, he enjoyed every day and he was there for me when I questioned or struggled with my professional role. During some challenging times for me, he would call me every few months to check in and give me some guidance and perspective. I felt honored and humbled at that personal attention from such a wonderful person, but I suspect there are countless others he was doing that for. That's just who Dave was.
So as we think of Dave and pray for his family and mourn the loss of a great human being, we should remember the real lessons he taught us. Dave always had his priorities straight. He proudly left conferences early to go see his kids ride. He participated on his terms. He focused on the positive, he focused on fun. I miss you.