William H. Macy
Cheating on the SATs is a different kind of insurance.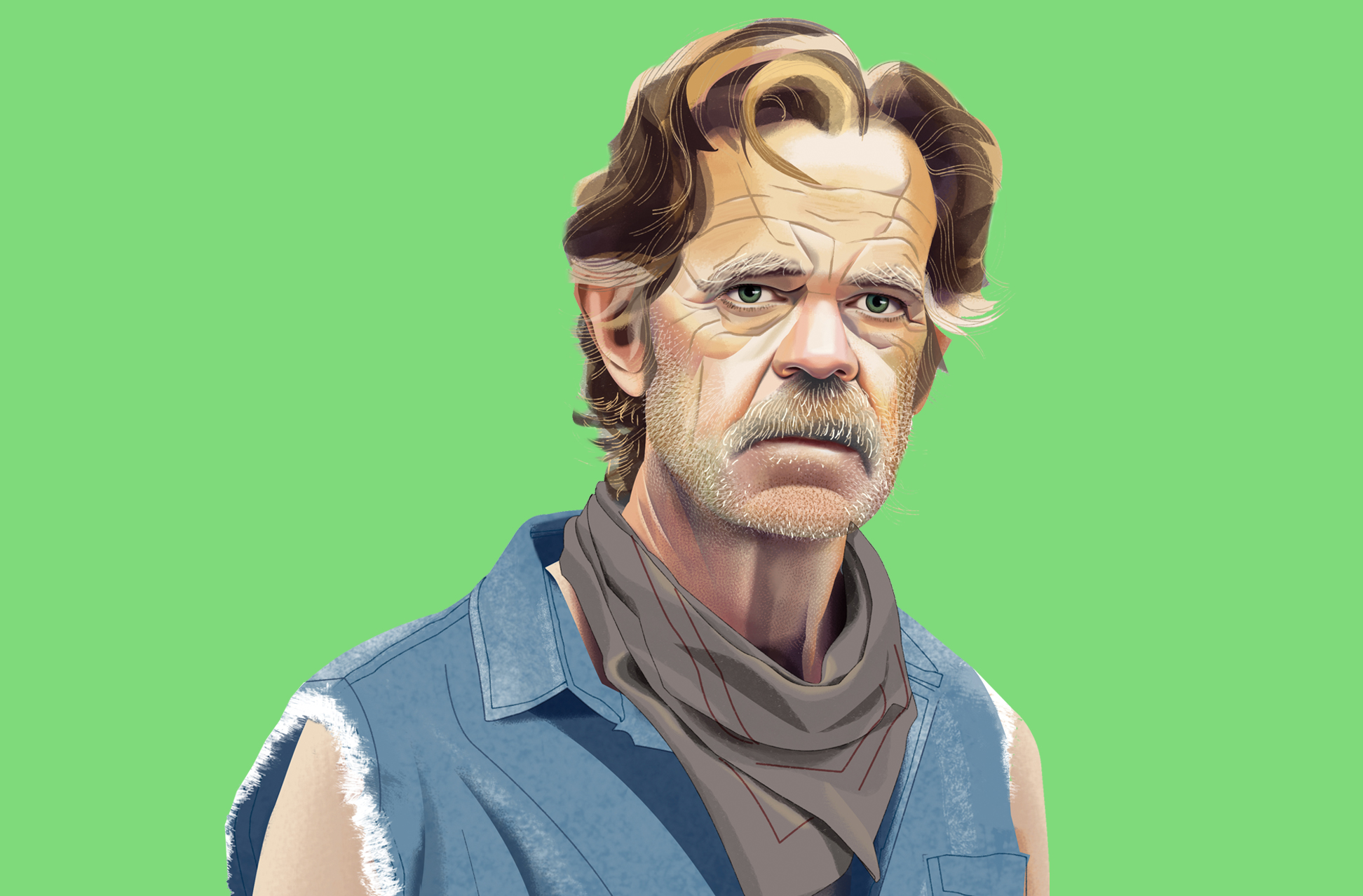 William H. Macy is best known in the wide world for three things: his Oscar-nominated performance in the 1996 movie Fargo, his role as an unreformable but endearing drunk in Shameless, and the great celebrity college admissions scandal of 2019.
None of that would have happened if he'd joined the family firm, Macy Insurance, in Cumberland, Maryland, instead of studying theater with David Mamet. The agency was founded by the actor's grandfather, and his own father joined it after piloting a B-17 in World War II.
Macy was a terrible candidate for the job anyway. He struggled in school, later discovering he had learning disabilities. His life turned when he discovered guitar, entered the talent show at Allegany High, and heard the sound of applause. "I've been chasing after that sound my entire life," he recently told The Wall Street Journal.
After studying at Goddard College, Macy scored a doctor role on ER. But his big break was playing the mild-mannered car salesman Jerry Lundegaard in Fargo. He loved the script and told director Ethan Coen: "If you don't give me that role, I'll shoot your dog." (He later told the Today show it is not a recommended way to job hunt.) He ended up with an Oscar nomination for best actor.
Now just wrapping an 11th season of Shameless, Macy ironically made headlines when his wife, Felicity Huffman, spent 11 days in jail for hiring an illicit college acceptance scammer to tamper with their daughter's SAT test so she could get into a choice school. Macy apparently knew of the scheme but was not active in pursuing it. He has called it "a great lump of pain she carries with her night and day."
Was Macy wise not to join the family agency? It closed when his father retired, and Macy, 70, ended up with two Emmys, four SAG awards, and a very busy career. You do the math.