Wanderlust: Japan
Tokyo pulses with neon signs, fast-flowing rivers of people, and trains more punctual than Swiss watches.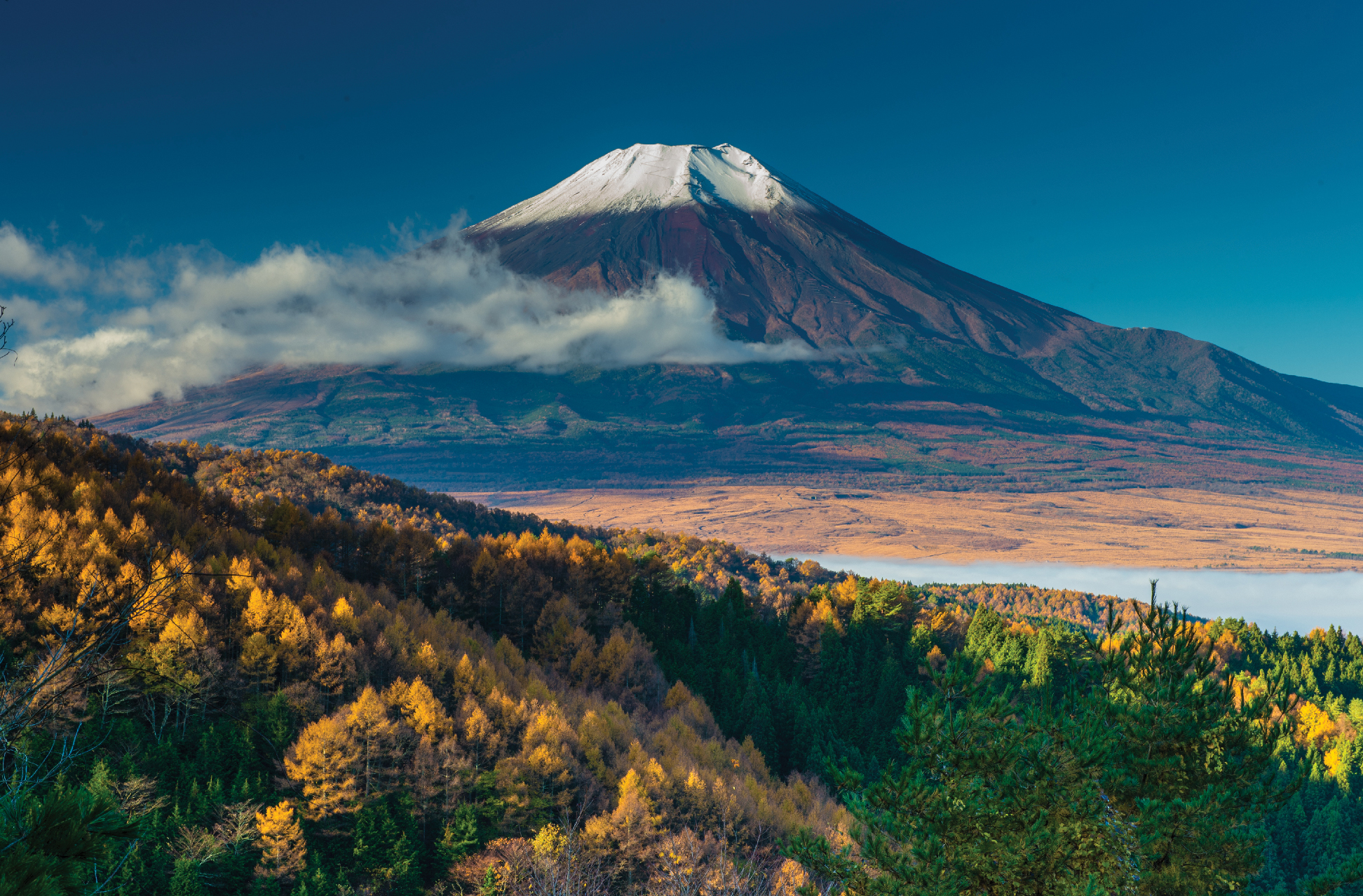 The summer Olympics not only allowed the world's best and brightest athletes the opportunity to shine; the event also gave the host country a chance to strut across the world stage.
Every commercial break brought us images of Tokyo and beyond, Mt. Fuji and its cloud-topped cone, ancient temples, and torii gates.
When to go Japan enjoys four distinct seasons, where summers can be quite humid and winters extremely chilled. Go in November for the changing fall leaves or in late March/early April for the cherry blossoms. And while the rainy season runs from June to the middle of July, you are rewarded with blooming hydrangeas.
Currency $1 = 110 yen
Language Japanese. Some English is spoken in the larger cities, and there's a little English-language signage, but it's best to come prepared with a few simple phrases and a dictionary.
Getting around Public transportation is excellent and exceptionally punctual.
Companies to consider Tauck, Intrepid Travel, Abercrombie & Kent, Backroads, Silversea Cruises
Even after we bade farewell to the Games of the XXXII Olympiad, those images remain. You may even find yourself yearning for the taste of sake and sushi, the neon glow of late-night streets, rustling bamboo forests, and silk-robed geishas serving crisp, green tea.
A Tale of Two Cities
You always hear of Asian destinations as being a blend of ancient traditions and modern spectacles, but Japan takes the cake. From centuries-old shrines to towering skyscrapers, quaint villages to bullet trains, Japan is a countrywide celebration of old and new. No two cities illustrate this more profoundly than its modern capital, Tokyo, and its ancient one, Kyoto.
A dazzling parade of motion and lights, Tokyo pulses with neon signs, fast-flowing rivers of people, and trains more punctual than Swiss watches. Yet, in a city of nearly 14 million, there's always room for you to wander freely and discover a culture forever craving the latest and greatest. You can see it all from the observation tower of the 1,500-foot Tokyo Skytree, from which you'll find a jaw-dropping landscape of metal and glass that stretches clear to the horizon with Mt. Fuji appearing in the distance like a patient god.
Back on the ground, the city dazzles in myriad ways. Join the swarms of pedestrians at Shibuya Crossing, where up to 1,000 people shuffle through the well-worn crosswalks in between lights. Stroll through the tranquil wooded grounds of Meiji Shrine to discover Shinto architecture at its purest. Head to Takeshita Street to find the latest fashion trends in the boutique shops—and on those walking around you. Or dive into Tokyo's more eccentric side by eating at a robot restaurant, visiting a museum dedicated to toilets, or seeing cultures collide at Disney Resort Tokyo.
The 285-mile journey from Tokyo to Kyoto, Japan's ancient imperial capital, takes only 2.5 hours on the Shinkansen bullet train, reaching speeds of up to 185 miles per hour. Along the way, as you race past rolling rice fields and thatch-roofed farmhouses, you'll hopefully get a glimpse of Mt. Fuji's snow-tipped caldera…if the clouds allow.
Once you arrive, you'll be amazed at how Kyoto feels like a masterful painting come to life. Within its borders you'll find more than 2,000 temples and shrines—including Kinkaku-ji, the famed Golden Pavilion, and Ginkaku-ji, the luminous Temple of the Silver Pavilion—along with Zen-inspired gardens and ancient districts where white makeup-covered geishas still walk reverently on thick wooden sandals.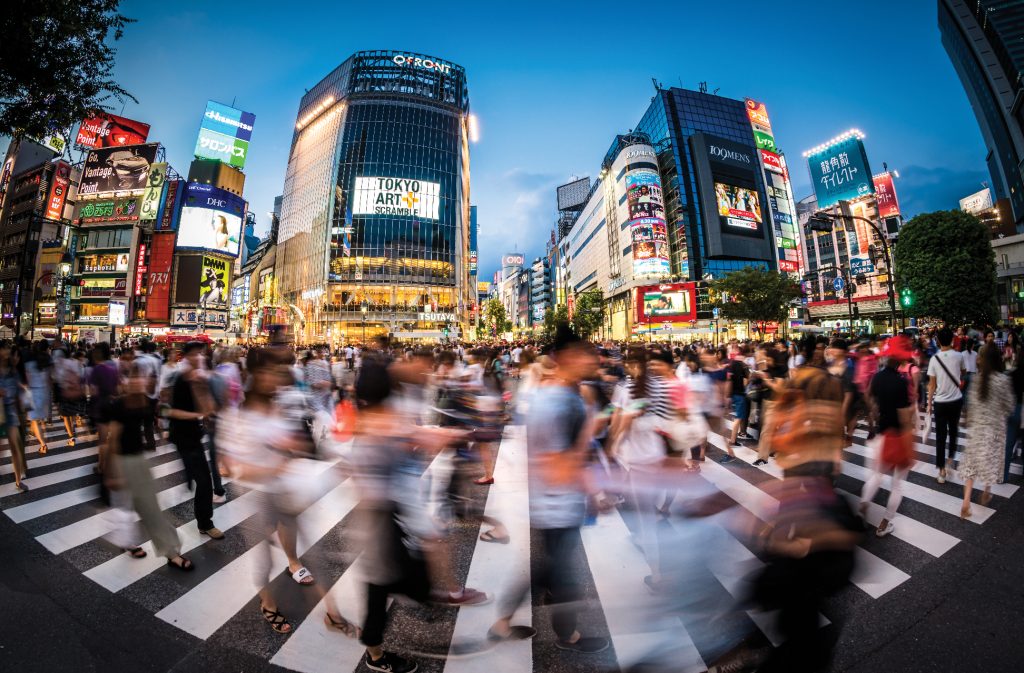 Side Trips from the Major Cities
Japan has much more to offer than its two most iconic cities. Surrounded by the Japanese Alps, the town of Takayama firmly holds on to the country's ancient traditions. Strolling through its wonderfully preserved Old Town is like walking through living history, as entire sections have remained practically unchanged since the Edo Period. Further east, on the Sea of Japan, you'll find Kanazawa, a coastal stronghold, home to the formidable Kanazawa Castle. Outside the castle walls lies Kenrokuen, one of Japan's most exquisite gardens, where cherry trees and plum blossoms line the way to stone bridges and picturesque teahouses.
Further southwest, Hiroshima reinvented itself following the atomic bomb blast of 1945. The city rose from the ashes, rebuilding the five-story Hiroshima Castle and Shukkeien Garden, where valleys and mountains are recreated in fascinating miniature scale. For another inspiring view, visit the small island of Miyajima an hour outside of Hiroshima. Its famous giant red torii gate appears to float on the water during high tide.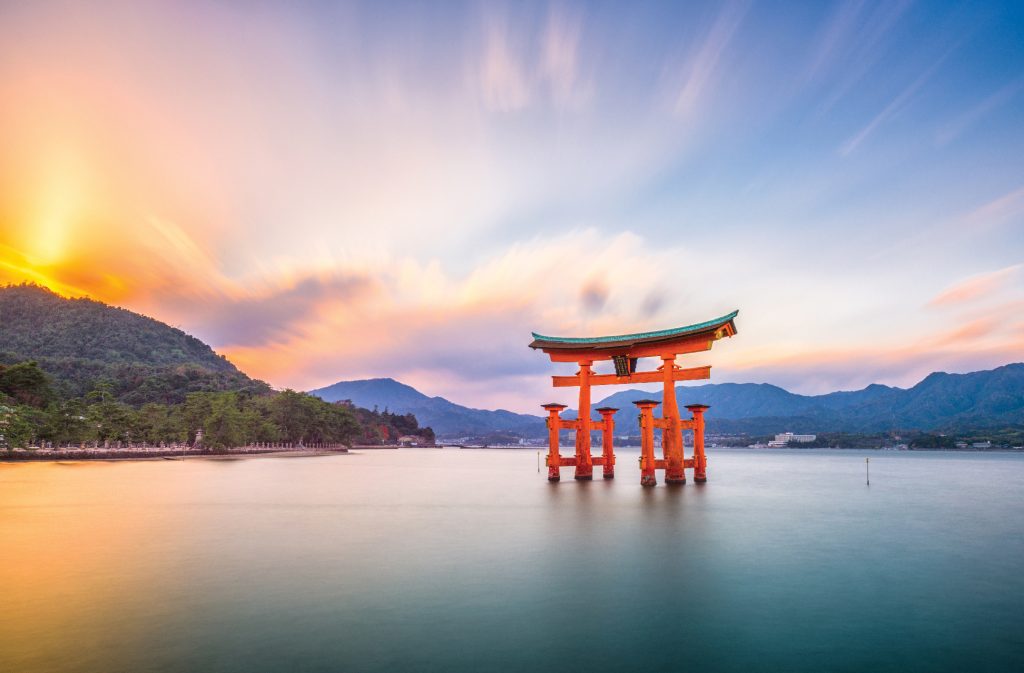 Japan's Natural Side
Being outdoors, surrounded by nature, is an important part of Japanese culture, so much so that there's a name for it: shinrin-yoku, or forest bathing. The Japanese believe that spending time outdoors in wooded areas can heal the mind, body and soul, as well as have positive effects on anxiety, depression, blood pressure and quality of sleep.
There are plenty of places in the island country for you to soak in nature. The country's sprawling urban areas account for less than 20% of its geography; the majority is verdant hills and mountainous forests. It's in these places that you can relax in a hot spring while staring up at Mt. Fuji in Hakone, explore hiking trails winding through the alpine landscapes of Kamikōchi, hunt for waterfalls while canyoning in Okutama, or feed crackers to bowing deer in Nara.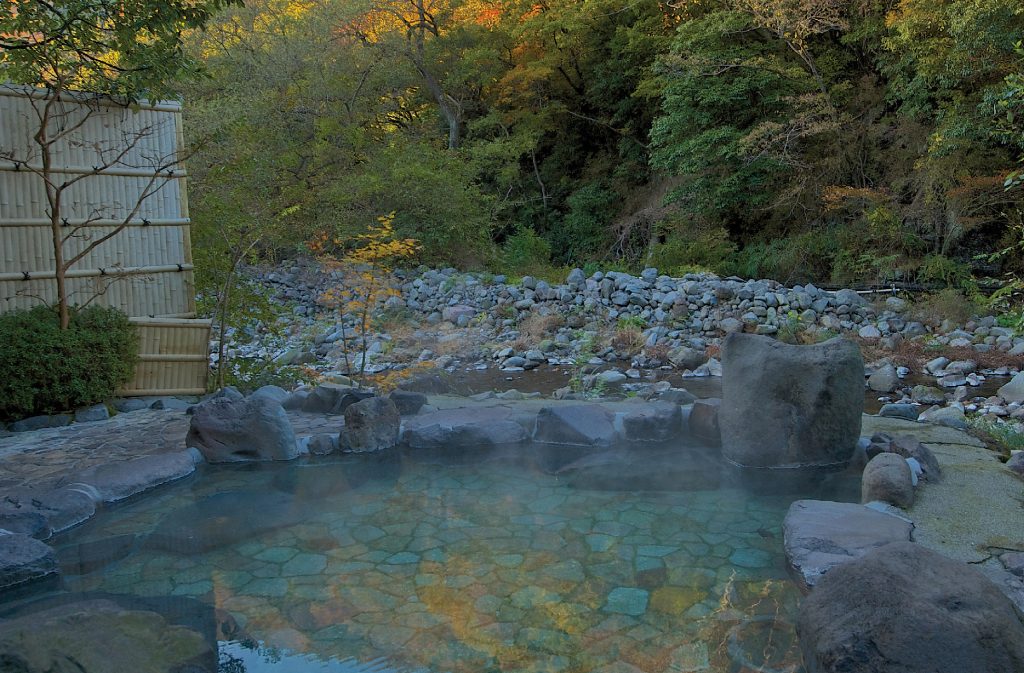 The Essential Japanese Experience
Fully immerse yourself in the Japanese culture by staying overnight at a traditional inn called a ryokan. Found throughout the country, often near hot springs, these charming inns are time machines to a lost age, where you'll walk barefoot across tatami mats, sleep on plush futon beds, and feast in the privacy of your rooms on traditional kaiseki cuisine served on locally made ceramics.
For a true ryokan moment you will never forget, take a long soak in the communal bath to experience hadaka no tsukiai, or "naked friendship," with those around you. This generates a feeling of closeness between people, where all of life's pretenses—and clothes—have been tossed away. That's the whole point of traveling, isn't it? To immerse yourself in the culture, try new things and connect with people in new ways. In Japan, you can achieve this level of travel nirvana daily.
Cruise Corner
Cruising is often considered a wise way to visit many countries in one vacation, but it's also a great way to experience one country from many angles, creating a more rewarding travel experience. Here we showcase some of the gems you'd discover on a Japan-focused cruise.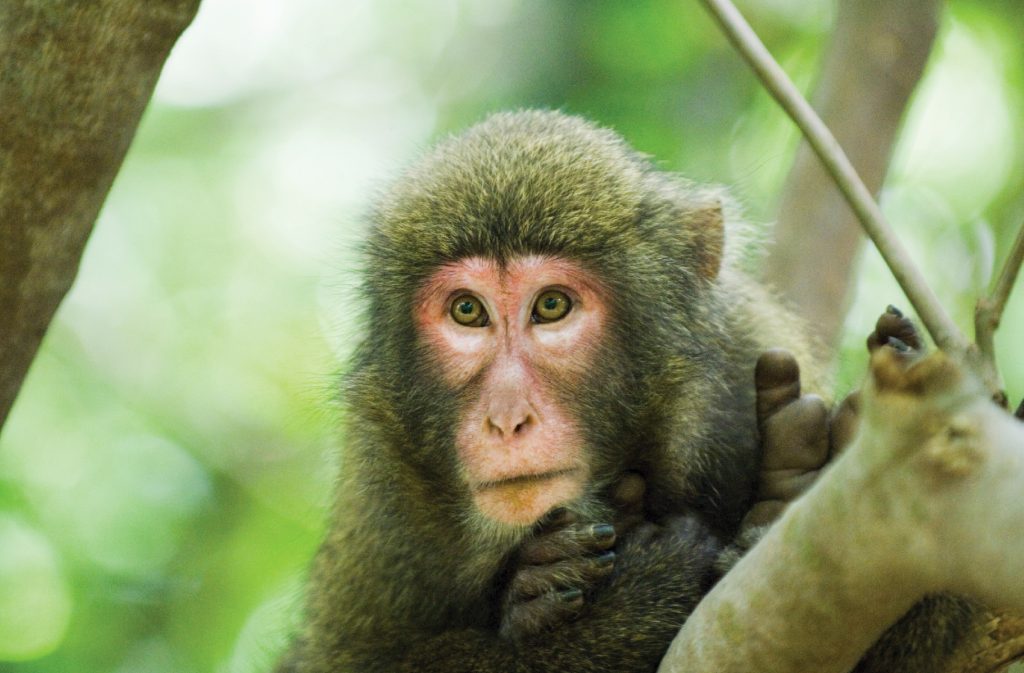 Osaka – Many visitors overlookJapan's second-largest city, but here you can enjoy eight massive blocks of incredible stores and boutiques at the Shinsaibashi-suji Shopping District, catch a traditional Kabuki performance at the National Bunraku Theatre, or take a dip at Spa World, where you can enjoy a Japanese onsen, a Greek medicinal herbal bath, and a Finnish sauna house in one visit!
Hiroshima – A haven for history buffs, Hiroshima offers many views of the devasting bombing in 1945. An in-depth look into the impact can be found at the Atomic Bomb Dome, a ruin topped with the skeletal outline of a dome located underneath the explosion point. Hiroshima Peace Park grew up around this site, filled with memorials and monuments aimed to inspire humanity to pursue harmony.
Yakushima – Slower and quieter than other port cities, Yakushima is located on fairytale-like Yaku Island. This area was designated a UNESCO World Heritage Site due to the natural beauty of its temperate rainforest, where you'll find 1,000-year-old yakusugi (cedar trees). The island also boasts six mountains that top 1,800 meters, giving it the nickname "Alps of the Ocean."
Tasty Treats
Japan is a world-class culinary destination, especially for adventurous eaters who don't necessarily need to recognize everything on the plate. From fresh sushi to more obscure cuisine, here are five flavors that are best served in Japan.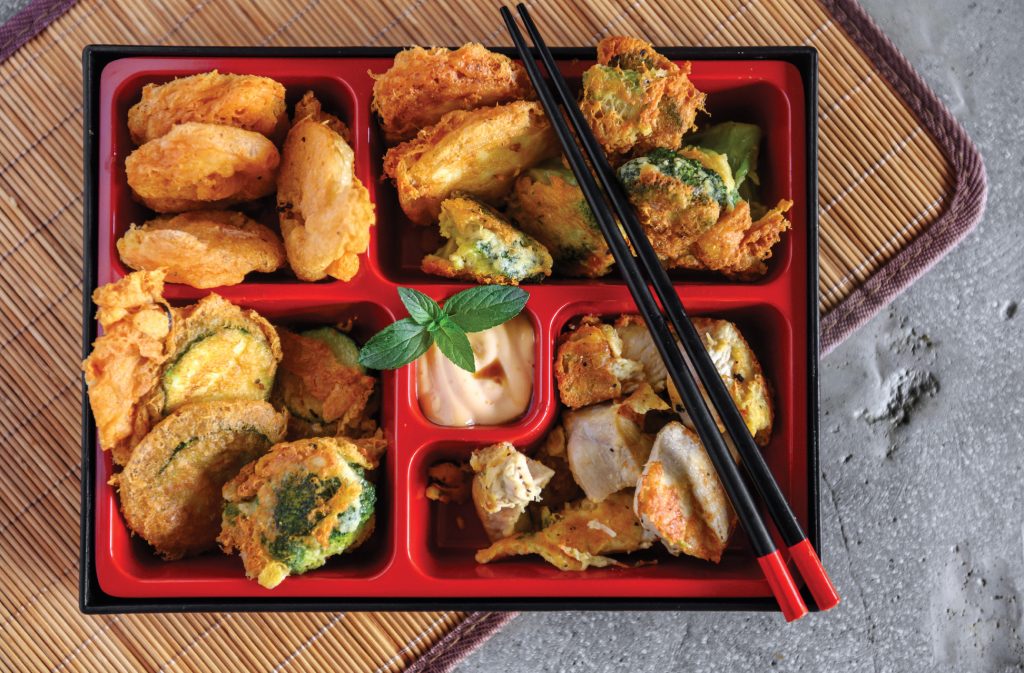 Sushi – The best place to eat sushi is at Tokyo's Tsukiji fish market, which is surrounded by notable sushi restaurants such as Sushi Dai and Daiwa Sushi. Here you can try uni (sea urchin), hokkigai (surf clam) and creamy toro (tuna belly).
Bento Box – Japan's take on takeout cuisine, bento boxes are typically filled with rice, grilled meat, vegetables and a small dessert. What amuses travelers the most is how each box is presented and organized with colorful style.
Okonomiyaki – Combining the words okonomi (to one's liking) with yaki (cook over direct heat), okonomiyaki is a savory pancake filled with whatever you desire. Popular ingredients include bacon, octopus and fresh vegetables.
Shabu-Shabu – You go to a shabu-shabu restaurant for the experience as much as the meal. Here, you'll be given extremely thin slices of pork or beef that you must swirl in a broiling broth at the table before eating the juicy (and somewhat messy) slice.
Sake – High-quality sake is more than just a rice wine; it's a divine elixir with subtle and complex flavors. Wherever you enjoy it in Japan, it's rude to pour your own drink. Allow your hosts to pour it to show that you trust them to take care of you.