Wanderlust: Australia  
Epic and vast, wild and wonderful, accessible and friendly. Australia has it all.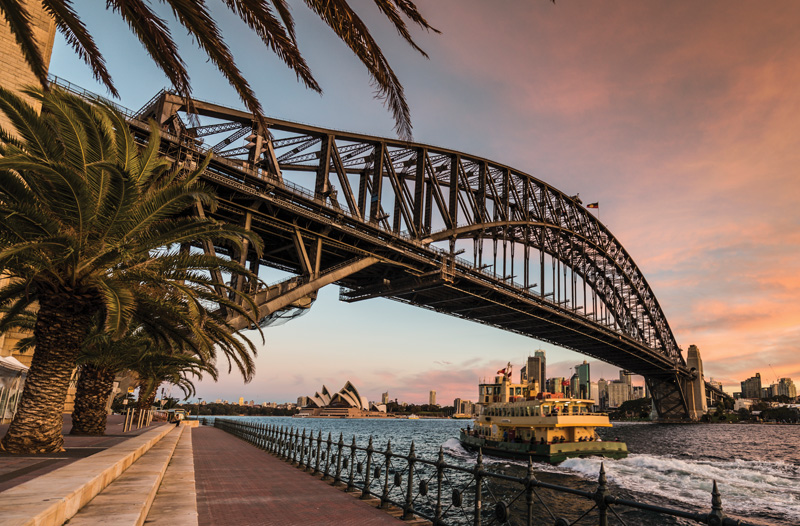 A family of red kangaroos bounding in perfect unison through waist-high scrub.
Waves crashing against massive limestone stacks next to one of the world's most scenic highways. A solitary, mammoth, red stone shimmering in a flattened desert beneath the noonday sun. An iconic music hall sitting regally next to an expansive, ship-speckled harbor, its sail-shaped rooftops reflecting in the sun-dappled waters.
When to go: Summer is from December to February, fall is from March to May, and so on. Summers draw the most visitors, but it's effectively a year-round destination.
Currency: Australian dollar
Language: English? It's hard to say.
Companies to Consider: Celebrity Cruises, Azamara, Princess Cruises, Globus, Intrepid
Australia is all of that and more. It's a land where epic adventure and vast landscapes are part of the everyday. The cities are world-class, the climate is the kind that beaches were made for, the cuisine is flavored to impress, and the country's natural gifts—from rainforest peaks and sparkling reefs to ochre desert and camera-friendly wildlife—are downright extraordinary.
It's the sheer diversity of different experiences that sets the country apart. Whether you're looking for urban adventure, an exploration of intriguing aboriginal culture, a culinary tour of wine country, a romantic trip to the Red Centre, or a luxury journey along one of the world's most breathtaking coasts, you'll find it all Down Under.
Cities with Big Personalities
Australia's major cities each have their own unique funkiness and flavor, but they also share common traits. They're all filled with friendly locals, kitschy suburbs, festive events and plenty of places to make new friends over a pint. Every city is true-blue genuine, a work of art filled with colorful characters and authentic experiences. But for most visitors, two cities stand out due to their big personalities: Sydney and Melbourne.
For such a large city, Sydney makes it easy for you to slow down and relax. The beaches—and there are many—are a large part of the laid-back atmosphere celebrated here in the capital of New South Wales. Each has its own character.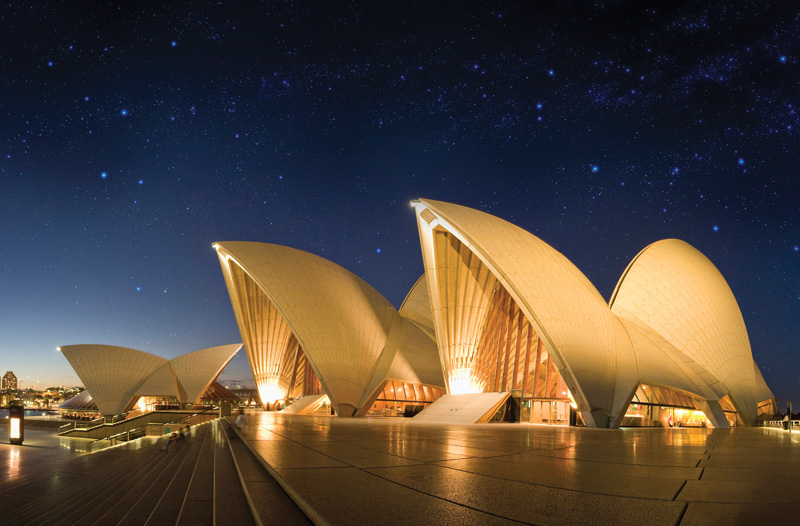 You can catch the sun at classic surf spot Bondi, unwind at the more exclusive Tamarama, escape the bustle at picturesque Shelly Beach, or take the ferry from Circular Quay over to sunny Manly.
It's away from these sandy slivers of paradise where Sydney's character really takes shape. This is where you'll find boutiques and bustling streets around The Rocks district, restaurants serving fresh-caught barramundi, amazing views over the water, thriving markets that have been an integral part of the city for over 150 years, and, of course, the iconic Opera House, where you can and should catch a live performance. For the best and boldest view of the Opera House, climb the Sydney Harbour Bridge at night. You won't forget that experience.
Melbourne also has numerous experiences you won't forget, but they typically take the form of events. The state capital of Victoria is renowned as Australia's event city, home to everything from the Formula 1 Grand Prix to the southern hemisphere's largest arts festival, and it's not hard to understand why the destination attracts so many. Set on the banks of the broad Yarra River, it's somewhere that hums with color, energy and international pride day and night.
As for activities, there's not much here you can't do. Discover a world of wickets, nurdles and zooters while attending a cricket match at Melbourne Cricket Ground. Drink the finest coffee of your life in a trendy café tucked into a narrow laneway. Head to the stylish Fitzroy area for bohemian fashions, or take the tram to the seaside suburb of St. Kilda and combine retail therapy with a pier stroll.
More adventures await outside the city, where you can travel down the Great Ocean Road, a 150-mile drive along Victoria's coast that rivals any scenic route in the world. Be sure to stop at the golf course at Anglesea, where mobs of kangaroos daringly relax along the fairways, as well as the Twelve Apostles, a collection of massive limestone stacks eternally battling the pounding waves.
Natural Wonders
Boasting 550 national parks and 20 World Heritage-listed sites, Australia is a bucket-list-fulfilling playground for nature lovers young and old.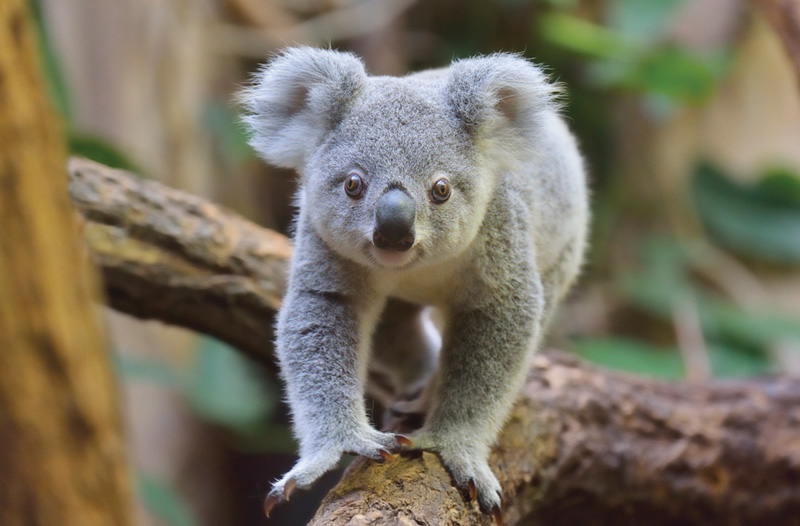 The biggest star here is underwater. The Great Barrier Reef is massively huge and growing, made up of almost 3,000 individual reefs and 900 islands, stretching longer than China's Great Wall for more than 1,600 miles along Queensland's coast. Exploring the reef aboard a yacht or catamaran is a must, especially if it takes you near the Whitsunday Islands, home to heaven-sent white shores that are on many best-beaches lists.
The reef may be Australia's most visited wonder, but the country's most iconic is Uluru. Located in the heart of Uluru-Kata Tjuta National Park, the substantial, 2.2-mile sandstone monolith rises 1,141 feet into the sky, giving it a commanding presence in the middle of the Northern Territory's arid Red Centre. To fully appreciate this ancient landform, tour the base with an aboriginal guide, who will share the native Australians' millennia-old traditions and mystical connections to the landscape.
More natural wonders abound across the country. Explore Kakadu National Park in the Northern Territory, where you'll find rolling savannah, 25,000-year-old aboriginal rock art, and towering sandstone escarpments. Meet the Three Sisters in the Blue Mountains, the famous rock formation just a few hours from Sydney. Hike among the prehistoric plants and rare creatures of the Daintree Rainforest, the oldest tropical rainforest on Earth. For a more sophisticated taste of natural splendor, head to the rolling hills of the Barossa Valley, two hours north of Adelaide in South Australia, where the pastoral views are heightened and you can enjoy one of the region's many award-winning wines.
Where The Wild Things Are
Naturally, the first things many think of when you mention Australia are its wilder inhabitants. Some of the most unique and cutest animals in the world, as well as some of the most dangerous, call Australia home. Fortunately, it's easy to see the cute ones in abundance in zoos and wildlife parks or, if you're lucky, in their natural habitat.
Meet kangaroos, koalas, wallabies, penguins and echidnas on South Australia's Kangaroo Island, known as "Australia's Galapagos." Feed some of the world's biggest saltwater crocodiles at Crocosaurus Cove in Darwin—safely, from a distance, of course.

Just steps from the beach, you can swim with massive turtles off Heron Island or with 300- to 500-pound whale sharks around Ningaloo Reef. Spot whales breeching in the dark waters of the Tasman Sea from Great Oyster Bay on the isolated island of Tasmania. And catch the most unique parade ever—the penguin parade on Phillip Island, a wildlife conservation area where the world's smallest penguins waddle their way back to shore every evening at sunset.
Wildlife. Nature. Culture and cuisine. Cities and coastal havens. Epic and vast, wild and wonderful, accessible and friendly. Australia has it all.
Meet the Locals
There's much more to Australia's culinary scene than just shrimp on the barbie and vegemite on toast (one of those is delicious). The flavors here, like the people themselves, are bold, enticing and unforgettable. The freshest seafood is in abundance, local wines are surprisingly sophisticated, and inspiring venues are easy to find yet hard to leave. Here are five to try.
Smashed Avocado > Since first being served in a Sydney café over 25 years ago, smashed avo has taken the brunch-loving people of Sydney by storm. Served in many styles, one classic recipe features rich, creamy avocado on sourdough toast with a sprinkling of salty feta cheese.
Meat Pies > These hand-sized puff pastries filled with minced meat and gravy are so popular that more than 270 million of them are consumed in Australia each year. They come in a variety of flavor combinations, including steak and stout, lamb and rosemary, and chicken and leek.
Flat White > This café beverage is similar to a latte but so much better. Shots of espresso served with flat, bubble-free steamed milk give the resulting concoction a velvety texture with a natural, creamy sweetness.
Pavlova > Australia and New Zealand argue over where pavlova was invented, but it doesn't matter who's right for you to enjoy this light and sugary meringue-based dessert staple topped with fresh fruit and cream.
Lamingtons > Legend has it this dessert favorite was born when Lord Lamington, then governor of Queensland, accidentally dropped cake into chocolate sauce and then asked it to be rolled in coconut so that his fingers would not be sticky. Is that the truth? The only thing we can confirm is that lamingtons are utterly delicious.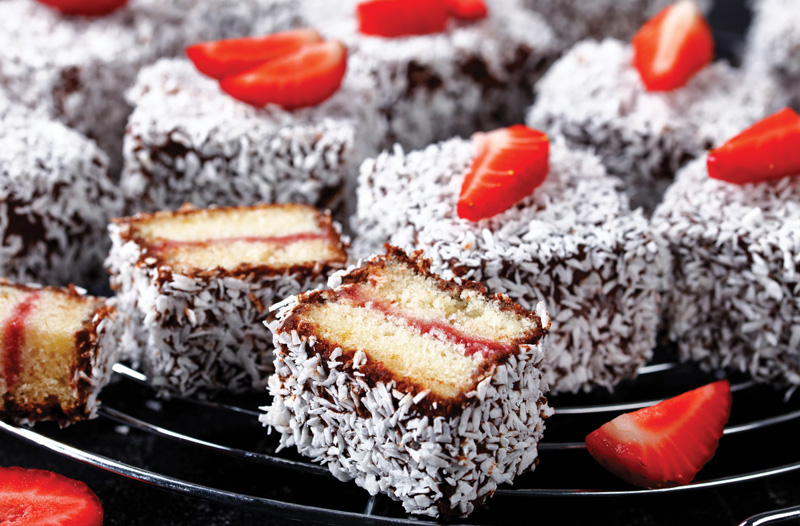 Cruise Corner
The pandemic shut down cruising in Australia for international visitors, but it's opening back up again. Cruises can go north up the coast from Sydney to places like Brisbane, Cairns and Darwin or head south to Tasmania and over to New Zealand. More than 80% of Australians live near the coast, and on a cruise, you'll definitely see why. Here are a few ports you may visit.
Brisbane, Australia > Thanks to year-round warm temperatures, Queensland's capital is a joy to visit anytime. While in town, peruse the talent on display at many museums and galleries at South Bank, or soak in the sun at Streets Beach, Australia's only inner-city man-made beach. If you have extra time, hop on the free CityCat ferry for skyline views from the Brisbane River.
Hobart, Tasmania > On a cruise stop here, first stroll past the many boutiques and cafés of Battery Point, Hobart's main historical district, and Salamanca Market. Afterward, take a 30-minute trip to the summit of Mount Wellington, a 1,271-meter-high basalt monolith, where you can walk along its wooden boardwalks for amazing views in every direction.
Auckland, New Zealand > The island country's biggest city, Auckland makes the most of its scenic positioning nestled between Waitemata and Manukau harbors. You simply cannot escape gorgeous, sweeping views as you enjoy the city's numerous pursuits, such as enjoying a wine tasting at a local vineyard, hiking through native rainforest, or relaxing on a black-sand beach.
Bay of Islands, New Zealand > Set on the northwestern coast of North Island, the Bay of Islands lives up to its name. You'll find 144 subtropical islands dotting a sea that is a breathtaking shade of turquoise, all tranquilly set under the world's second-bluest sky after Rio de Janeiro. If you can visit only one, make it to Urupukapuka Island, where you can hike through a Maori village or relax on the white-sand beach.