Trevor Baldwin's Tampa
It has been a fantastic experience to grow a business alongside the evolution of Tampa Bay and the business community.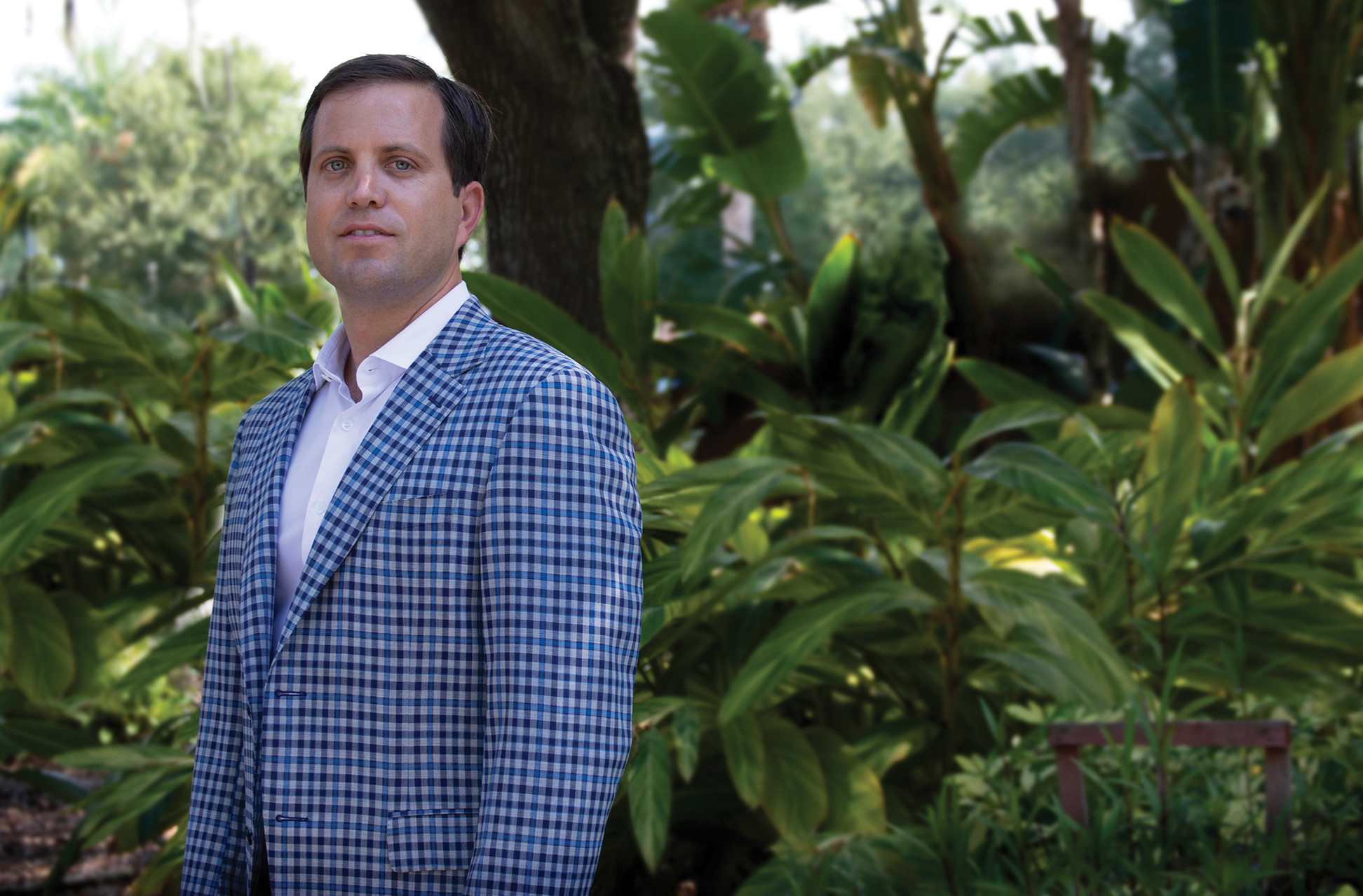 Trevor Baldwin, CEO of Baldwin Risk Partners, is growing his business alongside his growing town.
What's to love >> Tampa's vibrant economy and waterfront lifestyle is attracting a lot of talent and young professionals. It has been a fantastic experience to grow a business alongside the evolution of Tampa Bay and the business community. Armature Works has opened in a restored streetcar warehouse along the Hillsborough River. It has a co-working space, public market and many cool places to eat and drink. The $3 billion Water Street Tampa development is in the works. It will transform downtown with shops, offices, homes, hotels, parks and entertainment spaces.
Stay >> At the Epicurean, a boutique hotel in the SoHo district of South Tampa, you'll find plenty of trendy restaurants, bars and shops.
Dining scene >> Tampa's restaurant scene is booming. One of my new favorites, Ulele, on the Hillsborough River, serves Native American and Florida fusion cuisine along with craft beer from its brewery. Another, On Swann, in Hyde Park, has a seasonal menu. The kale salad is made with cherries, pecans, Brussels sprouts and ricotta. It's terrific.
Classic eats >> Bern's Steak House is a Tampa icon. It has fantastic steaks and boasts one of the largest wine collections in the world. It also has a separate dessert room that is known for its homemade macadamia nut ice cream.
Cocktails with a view >> The lounge at Armani's on the top floor of the Grand Hyatt on Tampa Bay has the best sunset views in the city bar none. Èlevage at the Epicurean hotel has terrific city views to go with the craft cocktails.
The Bay >> I enjoy going out on Tampa Bay on the boat with friends for fishing and cocktail cruises. But there are beautiful views of the water from Bayshore Boulevard. The 4.5-mile, uninterrupted sidewalk runs along Tampa Bay and is always full of joggers and bikers.
Don't miss >> The amazing ZooTampa at Lowry Park. The naturalistic animal exhibits focus on endangered species from climates similar to that of the Tampa Bay region—Asia, Africa, Australia and Florida. There is also a manatee rescue hospital.
Inside scoop >> Tampa is quietly becoming a sports town. The Tampa Bay Buccaneers football team franchise is growing. They've invested in an exceptional fan experience with recent upgrades to the stadium. The Tampa Bay Lightning ice hockey team has had a couple of great years. Fans can also enjoy the shops, restaurants and bars at the nearby Channelside complex in the up-and-coming Channel District in downtown.