Traveling During Troublesome Times
Our best advice: if you must travel, plan ahead.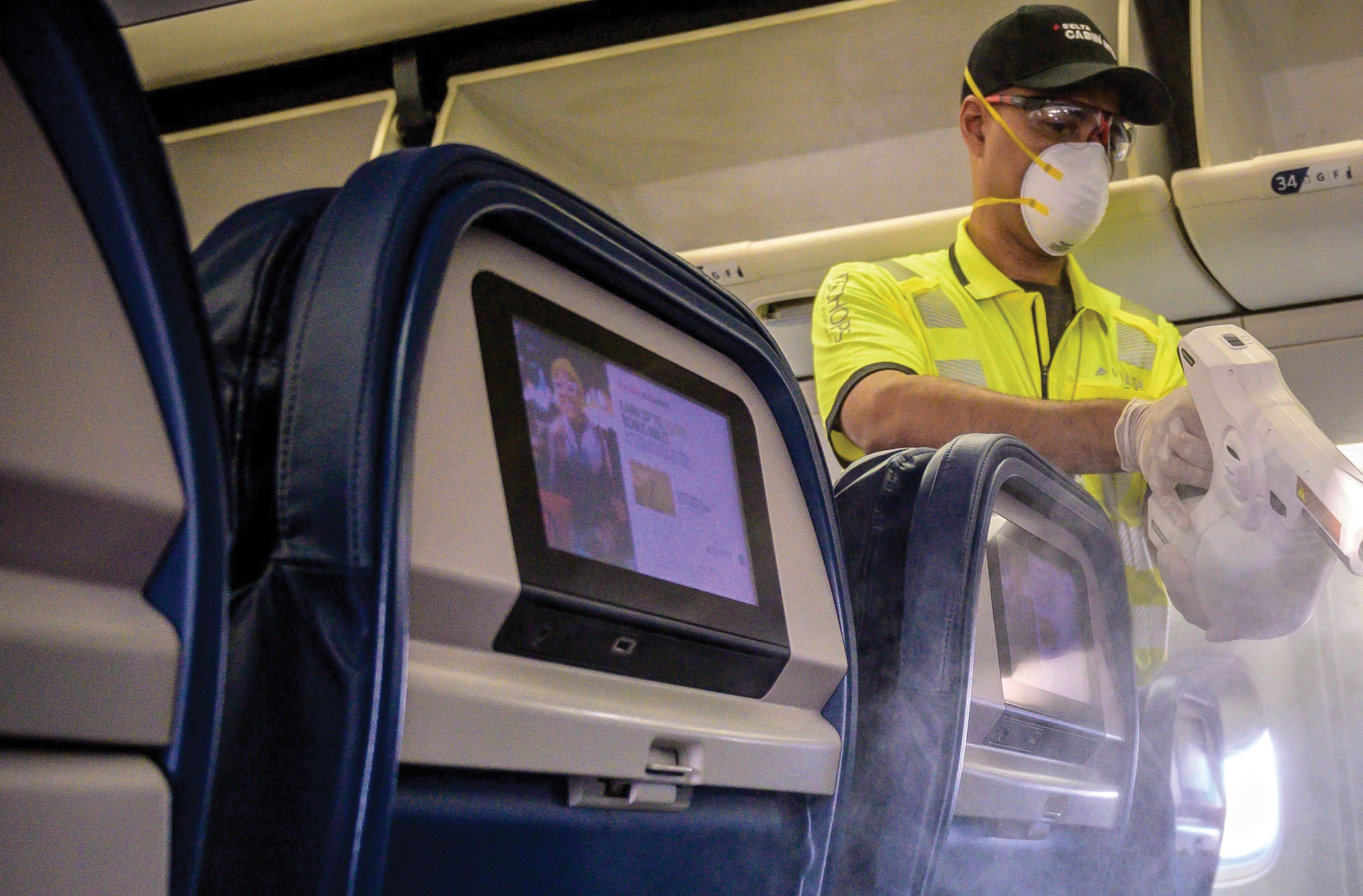 As prime minister during WWII, Winston Churchill flew to Paris, Bermuda and Morocco, stopped in Bordeaux where he painted for a week, and after the defeat of Nazi Germany, wrapped up his adventures in Berlin for the Potsdam Conference.
As noted in the article "Getting There: Churchill's Wartime Journeys," published by the International Churchill Society in its journal, The Finest Hour, "Churchill traveled farther and more extensively than any other wartime leader. He believed strongly in face-to-face negotiations with his overseas counterparts and their military."
Like Churchill, you may believe that, despite these troublesome times, traveling for face-to-face meetings is necessary to close a deal. A recent study, "The Return on Investment of U.S. Business Travel," backs up the value of doing so. Prepared by Oxford Economics USA for the U.S. Travel Association, the company found that executives and business travelers estimate that roughly 40% of their prospective customers are converted to new customers with an in-person meeting compared to 16% without such a meeting.
If you must travel, you needn't don a hazmat suit like supermodel Naomi Campbell, but do plan ahead. One consideration is whether to fly commercial or by private jet. Safety measures such as mandatory face coverings, enhanced cleaning protocols, physical barriers between agents and travelers, and floor markings to indicate where to stand to maintain physical distance are now routine at most airports. However, bottlenecks can still occur at security, where you have to remove your mask and often items. If you don't already have them, apply for TSA PreCheck and CLEAR to move through security even faster.
Safety protocols vary by airline, so do your research. Soaring above the rest is Delta Air Lines. The Mayo Clinic advises the carrier on initiatives to minimize the risk of catching the virus in-flight. Its HEPA filters remove 99.999% of airborne particles. It is blocking middle seats through January (according to MIT statistics professor Arnold Barnett, this halves the risk of contracting COVID-19 on board). The airline also enforces its mandatory mask policy—a Delta pilot recently returned to the gate to have two fliers who refused to wear them removed—and bans fliers who won't.
Flying by private jet further lowers your risk of contracting the virus since you can control whom you fly with and avoid airport crowds. It is pricey (Sentient Jet's entry-level program with 25 hours of jet time costs $137,000), so weigh the pros and cons to see what makes sense for you and your company. On-demand charters allow you to select your route, plane (light to long range) and number of passengers. But they're expensive, and you could lose all of your money if you cancel. Prepaid jet cards have the advantages of fixed pricing and bill only for the leg you fly. However, the upfront cost is hefty, and you're committed to a set number of hours. Fractional ownership can offer a tax benefit depending on your corporate structure, but you're locked in to a specific kind of jet and, again, you'll have to fork out big bucks up front.
If traveling right now seems too daunting, settle in to your favorite easy chair with a single malt scotch and the book Churchill: Walking with Destiny, by the acclaimed military historian Andrew Roberts. The New York Times called it "the best single-volume biography of Churchill yet written." At around 1,000 pages, there might be a vaccine by the time you finish reading it.