Travel to the Islands Without Leaving Your Home
Tiki drinks, anyone?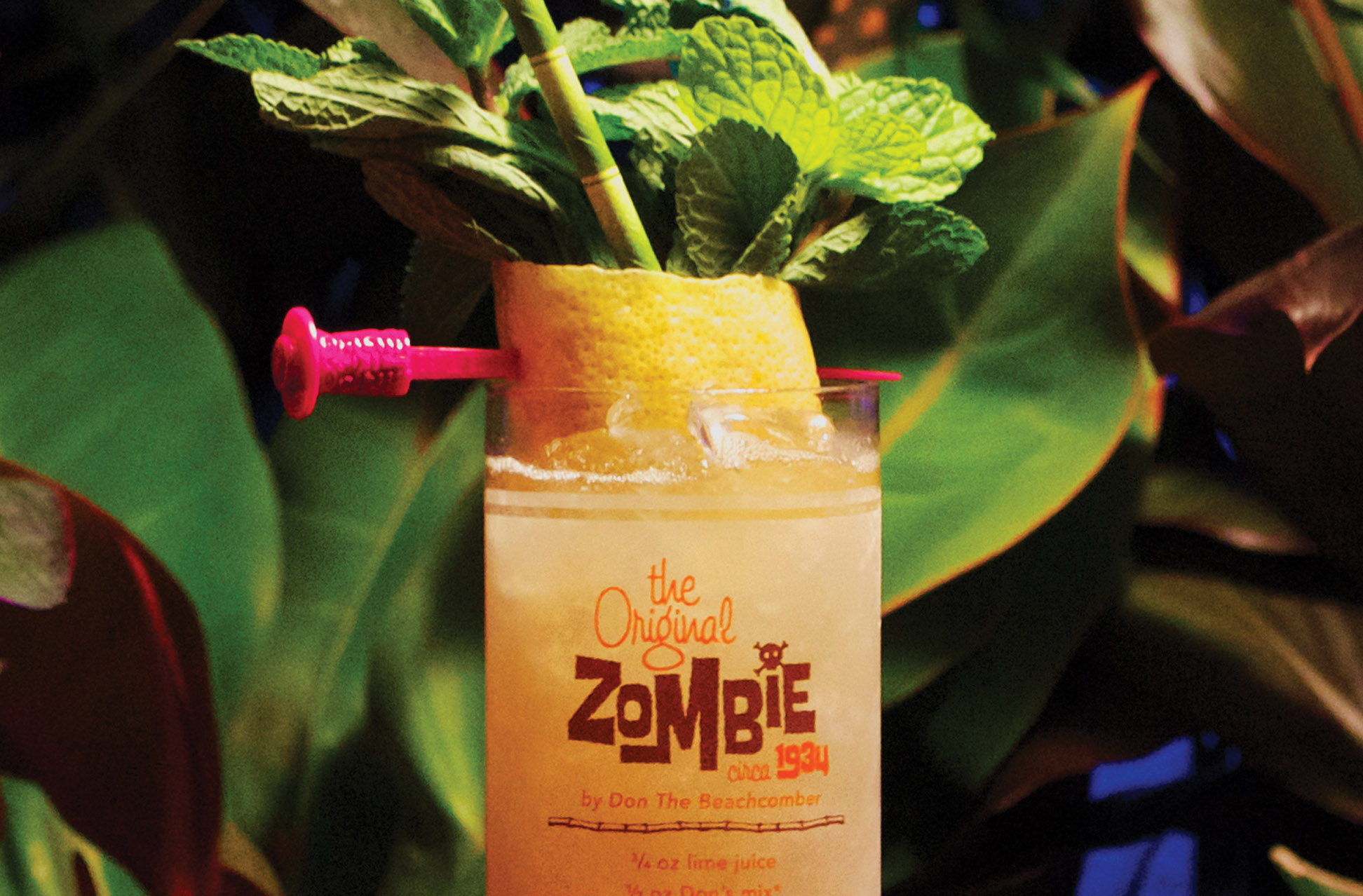 If ever there were a time one needed a cocktail while flying, traveling during a pandemic is it.
Understandably, most airlines are limiting alcohol service on board, mainly to first class, if they're offering it at all. Even at the airport, many airline clubs and private lounges, such as American Express Centurion Lounges, remain closed or have scaled back their food and beverage service if they are open.
For the foreseeable future, cocktailing at home will be de rigueur. While traveling to the Pacific or Caribbean may be on hold, you can transport yourself to the tropics with a tiki drink. For the most authentic recipes, look no further than award-winning rum expert Jeff "Beachbum" Berry's book Sippin' Safari: In Search of the Great "Lot" Tropical Drink Recipes…and the People Behind Them. This tome on all things tiki includes top-secret recipes from tiki's midcentury golden age and tells the tales of characters who invented them. You can order Sippin' Safari on Beachbum Berry's website, where you'll also find tiki drink syrups, essential for mixing classics like a Mai Tai, and tiki glasses, essential for setting the mood. beachbumberry.com
Until your copy arrives, try your hand at these tiki classics.
1
Mai Tai Don The Beachcomber, a waiter who served Frank Sinatra and Marlon Brando by night and acted in their movies by day, invented the Mai Tai Swizzle in 1933, but Trader Vic's Mai Tai, invented in 1944, is the one that became the iconic tiki drink. Fresh lime juice, Rhum Clément VSOP Martinique rum, Appleton Estate extra dark Jamaican rum, and orange Curacao are among the ingredients. It packs a punch.
2
Zombie Don The Beachcomber started the tiki craze in 1934 with the Zombie, a highly secret recipe that he kept coded so no other bartenders could copy it. Take his advice and limit yourself to two of this diabolical cocktail, which is made with three rums—gold Puerto Rican rum, dark Jamaican rum, and 151-proof Lemon Hart Demerara rum.
3
151 Swizzle The classic Caribbean swizzle is a simple mix of overproof rum, lime, sugar, and bitters that is blended with crushed ice. Over the decades, bartenders have made the 151 Swizzle their own by adding mint, cinnamon syrup and apple. Beachbum Berry's recipe is based on Don The Beachcomber's, which has a subtle anise note.