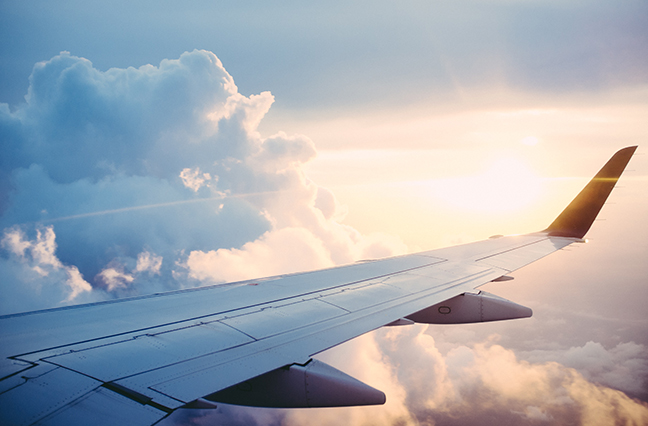 1
The Leica SOFORT instant camera is a fun way to capture globetrotting adventures. Just snap, and a photo the size of a business card rolls out ready to show off and even frame. The retro modern design looks cool, and the camera is easy to use and will fit in your pocket. Macro, Automatic, Party and People, Sport and Action, and Selfie are among the preset settings. You can control the focusing distance and brightness. The Leica-branded film (black and white, or color with a cream-colored border) is affordable, and the camera has a rechargeable battery with about a 100-snaps life). Two new colors, black (features "SOFORT" on the black leatherette) and "LimoLand by Jean Pigozzi" (it sports the French-Italian designer's vivid graphics), have been added to the original three: mint, orange and white. All models have Leica's signature red dot. $279-$349.95.
2
Vaja in Argentina has built a reputation for its handcrafted leather cases for iPhones, iPads and Macs. Made from authentic grain cowhide, the company has dozens of handsome cases, wallets and covers that are ready to ship. With so many glorious leathers, customizing your own case is the way to go. Choose from fine to rough grain, earthy to vibrant colors, and vegetable or mixed tanning. Vaja also offers messenger bags and recently debuted its new Explorer Leather Backpack. The unstructured backpack is lined with a fine plaid fabric and has a laptop pocket that will fit a 13" MacBook, an interior zippered pocket, and padded straps. The Veg-Tan Bridge leather gives it a vintage feel. $889.
3
With a focus on design, functionality and quality materials, Native Union's luxury tech products put mass produced mobile accessories to shame. For all of the cables you need, look no further than Native Union's Lightning Cable Collection, a package of three, durable, braided-nylon cables. The four-foot Belt Cable has an integrated leather belt, so it's easy to wrap up. The Key Cable has a concealed USB port and is compact enough to fit in your pocket but long enough to use while your phone is charging. At 10 feet, the Night Cable will reach into the middle of the hotel's king bed, a weighted knot keeping the cable from falling off flat surfaces. Comes in marine, taupe, cosmos, rose and zebra and has a lifetime limited warranty.