The 'DALLAS' in Dallas
Whether you want to relive the show's glory days or modernize, Dallas has you covered.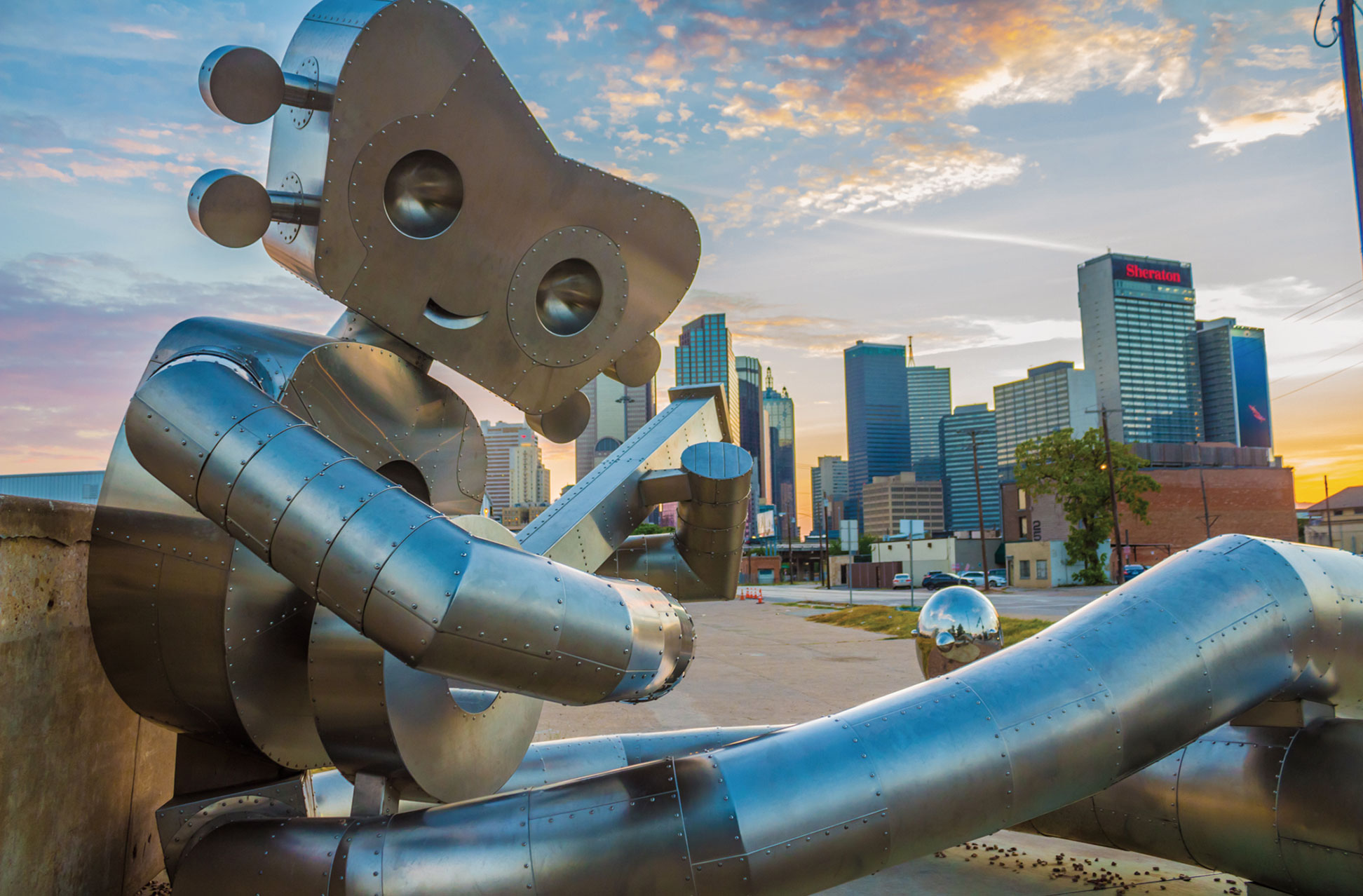 "It bore about as much relation to life in actual Dallas as 'Lost in Space' did to the history of space exploration." —Matt Zoller Seitz, television critic for New York magazine, commenting on the hit television show "Dallas"
Last year marked the 40th anniversary of "Dallas," the prime-time soap opera that aired on CBS from 1978 to 1991, about the ever-entertaining feud between two wealthy Texas families. The show was so popular that almost as many Americans tuned in to watch the 1980 episode of "Who Shot J. R.," the charming but dastardly oil tycoon of the Ewing family, as voted for Jimmy Carter and Ronald Reagan combined in that year's presidential election. Max Marshall, a writer based in Brooklyn and Dallas, took the occasion to write a behind-the-scenes piece about the show in Texas Monthly titled "Dallas at 40: The Inside Story Behind the Show That Changed Texas Forever." As Marshall's story recalls, when creator David Jacobs visited the city to scout filming locations, he discovered Dallas didn't have cattle racing across the prairie or fields of oil wells. As he said, "I realized I'd really been writing 'Houston.'"
Dallas was then and is now a modern city. Six Dallas restaurants and chefs were among the James Beard Award semifinalists for 2019, including Petra and the Beast for "Best New Restaurant." Gentrified neighborhoods in Old East Dallas are home to boutiques like Dolly Python, where you can pick up a pair of vintage cowboy boots, and Deep Ellum, the heart of the city's live music scene. The Morton H. Meyerson Symphony Center in the Dallas Arts District is one of the greatest symphonic halls in the world and also one of I.M. Pei's architectural masterpieces.
Nevertheless, Dallas will forever be associated with the Hollywood version of the city where J.R. wreaked havoc. If you're one of the many who wish to relive the era, the city's got you covered.