Roll Tide Roll
Birmingham, Alabama is coming into its own.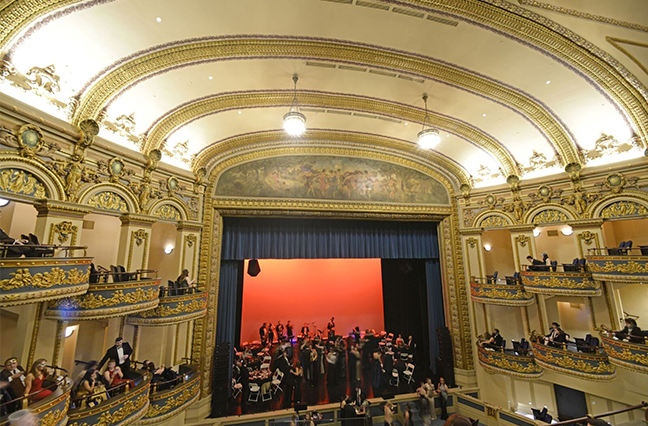 Birmingham, Alabama, has been on a roll the last several years. In 2010, the release of 1,300 butterflies marked the opening of Railroad Park in downtown—19 acres of green space dotted with trees and wildflowers, a pond, a natural amphitheater, and running and walking trails. In 2013, the minor-league Birmingham Barons played their first game in their new ballpark, Regions Field, also in the heart of the city. Just last year, the Lyric Theatre, the century-old jewel of Birmingham's historic buildings, reopened after a 20-year, $11 million restoration. Ornate moldings, gold-leaf cherubs on the opera boxes, and Allegory of the Muses, a mural by Birmingham artist Harry Hawkins, are a handful of the opulent architectural details in the former vaudeville theater, where the Alabama Symphony Orchestra, as well as national acts like Ben Folds, now perform.
Last year, Birmingham came in 14th on Zagat's list of the "26 Hottest Food Cities of 2016," beating out New York City. One could argue that James Beard Award-winning chef Frank Stitt planted the seed for the city's Southern farm-to-table culinary scene when he opened Highlands Bar and Grill in 1982. His restaurant in Five Points South, a neighborhood teeming with great eateries, has been a finalist for Beard's "Outstanding Restaurant" award seven times, most recently in 2015. The Alabama native has schooled many of Birmingham's top chefs, including Chris Hastings and Brian Somershield, at Highlands Bar and Grill and at his other lauded restaurants Bottega and Chez Fonfon. Hastings won the James Beard "Best Chef: South" award in 2012. He owns the ever-popular Hot & Hot Fish Club and just opened OvenBird, which is getting all the raves for his live-fire cooking. Somershield's modern Mexican El Barrio Restaurante y Bar is a regular on the annual "Best of Birmingham" list compiled by The Birmingham News.
While it has yet to catch up to Portland, Birmingham is officially a craft beer city. Good People Brewing Company led the way in 2008 with its brown and pale ales and was followed by Avondale Brewing Co., which anchored the revitalization of the now trendy Avondale neighborhood. With Cahaba Brewing Company moving to a bigger location and recent openings of Trim Tab Brewing Co. and Ghost Train Brewing Company, you can add a brewery tour to your itinerary on your next visit.
Home base for exploring the cool new Birmingham? The boutique Redmont Hotel. On the north side of downtown, The Redmont is within walking distance of Good People Brewing, the Lyric Theatre and Birmingham's burgeoning nightlife.