Role Model
Stan Loar's Great Adventure: The public face of Woodruff-Sawyer keeps you guessing. What will he do next?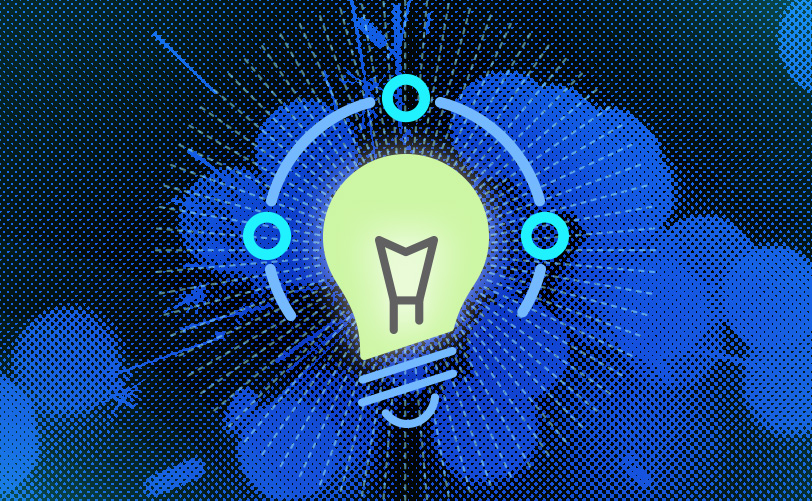 The employees of San Francisco's Woodruff-Sawyer & Co. brokerage practically hang out by the front door to see what their vice chair, Stan Loar, is going to wear to work each day. It could be a pair of boots and jeans because he's just delivered a calf on his ranch. Or a bespoke British suit because he's on his way to London. Or a belt buckle he won at a rodeo.
"On any given day, he's always got something going on," CEO Charlie Rosson says. "A loud tie, a red sweater, a belt buckle that always has some story attached to it."
At his home in Nicasio, in Marin County, Loar keeps cowboy boots and ski gear and tennis whites. Tweed knickers and tailored jackets with leather shoulders (because he's going shooting later) hang in his closet alongside a yellow slicker suit he might don when answering calls with the local volunteer fire department.
It's not that Loar is a clotheshorse or, heaven forbid, a fashionista. He just has a lot of roles to play. As Rosson says, Loar "has costumes for all his endeavors. But he never looks like a poseur. He looks like he's born to do whatever he's doing."
Which, it seems, could be anything. On his 240-acre ranch, Loar keeps cattle and, for his grandchildren, small horses. He tends bees, milks cows, and collects antique tractors, boot spurs, model railroads and, he says, "anything big." He's been president of his local neighborhood association in Nicasio, which involves sampling wine and cheese with his neighbor, George Lucas.
Yet there's a flip side to Loar's macho-rural-motorhead persona—the clever businessman and international cosmopolite who's fluent in German and Spanish. As a teenager, Loar spent a year abroad. Years later he was among the first in the industry to recognize the importance of international partners. While chairman of Assurex Global, says current CEO Jim Hackbarth, "Stan saw that the large independent broker needed other brokers around the globe. It was controversial, but Stan was tenacious about it. Ten years ago we had just a handful of partners outside North America, and now we have about 50."
To hear his colleagues tell it, Loar has never met a person he didn't have something in common with. "He'll meet anybody, and he'll make an instant common connection," says Woodruff-Sawyer COO Mary Sklarski. "One client had a spur collection. Stan says, 'Me too!' Maybe they went to high school together or used to work in a fish hatchery or have been heli-skiing on the same mountain. It's a source of a lot of jokes among us. We usually think he's making it up, but he's not."
And he's not bragging about it either. "Stan is sort of the epitome of humility," Hackbarth says. "You try to give him credit, and he downplays it or passes it off to someone else."
So apparent is his humility that he makes a kindly but slippery interview. Did he indeed, as legend has it, win his ranch in a poker game with an Indian? (Indian being the politically correct Northwest word for Native American.) "Oh, heck," Loar says. "Nobody would believe that!"
Costumes and avocations aside, Loar comes across as the consummate insurance man. "Stan absolutely loves our business," says his partner, Woodruff-Sawyer chairman Doug Morton. "Most people love to get paid, but not most people love the business."
Although Loar "has more interests than anyone I know and stays on top of all of them," Morton says, "we both still work 50 or 60 hours a week."
Once I was helping clients, it just got better and better. A good broker is an entrepreneur. I like the freedom to put up with my own bad habits.
Loar's wife, Sue, says he "has dirt for blood" because of his passion for the land. His grandfather moved out of the Nebraska dust bowl in the early 1920s and homesteaded a farm near Sequoia National Park in central California, where Loar was brought up. "I was a 4-H kid," he says. "I could drive a tractor before I could reach the pedals."
His Methodist church gave him a scholarship at age 16 to spend a year on a German farm as an exchange student, which pried his mind wide open to the bigger world outside. After he graduated from UC Santa Barbara with a degree in political science and economics, Loar says, he took a semester off to work as "a ski patrol bum" in Squaw Valley before enrolling at the prestigious Thunderbird School of Global Management in Glendale, Ariz., where he earned a master's degree in international management.
"The year in Germany got me inspired about global business," Loar says. "Thunderbird had a very international group, and we played soccer together. We had so much fun."
While there, he married the former Sue Ashworth, whom he'd met in student government at UCSB. "She was smart, good-looking and a lot of fun," he says.
Loar says he left Thunderbird when a lot of companies were opening international branches. "In the last two months, banks and other companies gave me plane tickets to travel everywhere for interviews," he says. "As a farm boy, I was very excited about Caterpillar. But did I want to live in Columbus, Indiana? What if I climbed the ladder there?"
Loar says he "knew nothing" about the insurance industry, but AIG offered him a deal he couldn't refuse. "You come to work for us, you'll have six months in Manhattan, then we want you in Germany," Loar says, recalling the company's pitch. "No income tax, we'll provide housing costs and some other perks and a bonus for showing up. I thought, they'll pay me for showing up? Where do I sign?"
The Loars were sent to London and Frankfurt, where he looked up his "German parents" and all his old friends. "It was great, but at some point, you have to stop being a gypsy," he says. Also, he was working as an underwriter. "I'm not an underwriter kind of guy," he says.
Back in California, Loar returned to UCSB to get another master's, in foreign affairs, and wondered if he really wanted to stick with insurance. What he really wanted was a Ph.D. But, he says, "I had a baby and had to make money." He joined the Fred S. James brokerage—now a part of Marsh—and discovered the joys of selling.
"Once I was helping clients, it just got better and better," he says. "A good broker is an entrepreneur. I like the freedom to put up with my own bad habits."
Two years later Loar was recruited by Kaiser Permanente as a captive broker, arranging policies for its many subsidiaries. When the holding company was liquidated in 1976, Loar was invited to buy into Woodruff-Sawyer by Bob Sawyer (who's now retired) and his friend Doug Morton.
"I was not only owner and manager, but one of three brokers," he says. "We were 18 people, and 15 of them were supporting the three of us. We insured everything that came along, a lot of technology and construction. I've done every industry, every type of client. There aren't many things I haven't insured."
Much to his surprise, Loar says, "We are today 100 times larger than when I joined Woodruff-Sawyer. We were $640,000 in revenue, and now we are close to $70 million." Just in the last few years, he says, the company has grown 20%—"so the premium would be estimated at $950 million to $1 billion."
People who know Loar chalk up his success to making unexpected decisions, often ahead of their time. While on the board at the National Association of Insurance Brokers, he realized that competing with The Council for members was a bad idea. So he helped arrange a merger.
When Assurex Global hired Hackbarth's search firm to find a new CEO, Loar, after several months, decided to hire Hackbarth himself to run Assurex.
As soon as contingent commissions came under fire, says Barbara Haugen, retired senior vice president of The Council, Loar "didn't want to waste time with compensation nonsense. He cut off all contingent commissions and renegotiated business arrangements with the clients."
Perhaps the most crucial example of Loar's business acumen came when he resigned as CEO in 2008, at the age of only 62, and handed the company reins to young Charlie Rosson, who was not yet 40. (Rosson also came from the benefits side, a rarity for a CEO.) Loar gave the rest of his job to COO Mary Sklarski, then 48, and took on the title of vice chairman, leaving Morton as chairman.
While many saw this as a scary kind of self-demotion, Loar sees it this way: "Mary and Charlie took the crap off my desk." He says he much prefers to be "the face of the company" to clients, The Council, and Assurex. And to be cultivating relationships.
"Our business is really driven by the brokers," he says. "And there's more money in selling than in administrating. But of course we want administrating to be an attractive position, so we take good care of Mary and Charlie."
"Stan is one of the movers and shakers," Morton says. "He'd be bored to tears if he wasn't on the front lines. He's got to be out on the battlefield daily."
People wonder why Loar and Morton didn't just sell the business instead. "Why would we want to sell out to a national brokerage firm, whom we outperform on a daily basis?" Morton says.
Not that Morton and Loar own the whole firm. In 1995, they instituted an employee stock option plan "to help perpetuate ourselves," Loar says. He moved 30% of the company's ownership to employees who had completed a minimum term of employment. Thirty partners, including all of management, own the other 70%. Rewards are handed out by performance, not face time or longevity.
Loar is extremely proud of what he calls his "corporate family." Selling out, he says, would have been abandoning the company's culture, employees and clients. "Because selling out does not improve the service," he says. "We'd like to keep this going as an independent, robust, service-oriented company, versus being gobbled up by somebody and not controlling our own company. You should sell out only if you really want to retire and go lay on a beach somewhere."
Which Loar does not want to do because he's too busy playing tennis and soccer, ranching, skiing, fighting fires and, most important, playing the role of international insurance guy. "I love the industry, the clients and the people I work with," Loar says. "My job now is to keep contributing and mentoring the likes of Charlie and Mary. I think the company is better than we found it—or at least as good as."
The Loar File
Hometown: Nicasio, Calif., where he lives on 150 acres in a custom-built farmhouse "that looks like a barn" and another house—"for the family to gather"—in Calaveras County, where Mark Twain spent some time. "They have the frog jump there."
Family: Wife, Sue. "Stan and Sue are sort of legendary. For all his charm and dynamism and charisma, Hackbarth says, Sue's got it in spades." Three sons: Derek, 39, an executive at Microsoft; Ryan, 36, sells equipment for aortic surgeries; and Kevin, 32, also at Woodruff-Sawyer (recruited by Sklarski). Seven grandchildren.
Collections: Spurs, guns, model railroads, old military trucks, antique Winchester guns over 100 years old. "They all work! They're what won the West!" And assorted antique tractors. "John Deere and Farmall are my favorites. I have nine vehicles registered for the road—I think."
Real Rides: Black 1988 Porsche Carrera Targa. When it rains, a 4-wheel drive Audi S-8.
Sports: Skiing, hunting in the U.S. and Europe. "I'll shoot whatever's out there."
Bad Habit: "I gave up the turbo Centurion Cessna 210 with retractable gear. I only used it to fly clients and go to insurance meetings."
Fandom: "The Giants are high on the list right now. I love the University of Colorado. My son went there, and I just spent a lot of money to watch Ralphie the Buffalo run."
Professional Committees: The Council board of directors; former chairman of Assurex Global, still on a few boards there; former president of the Western Association of Insurance Brokers; director of the Insurance Brokers & Agents of the West; underwriting member of Lloyd's of London; and board of Bermuda captives PAR Ltd. and AGP.