Robin Williams
"Any body will do."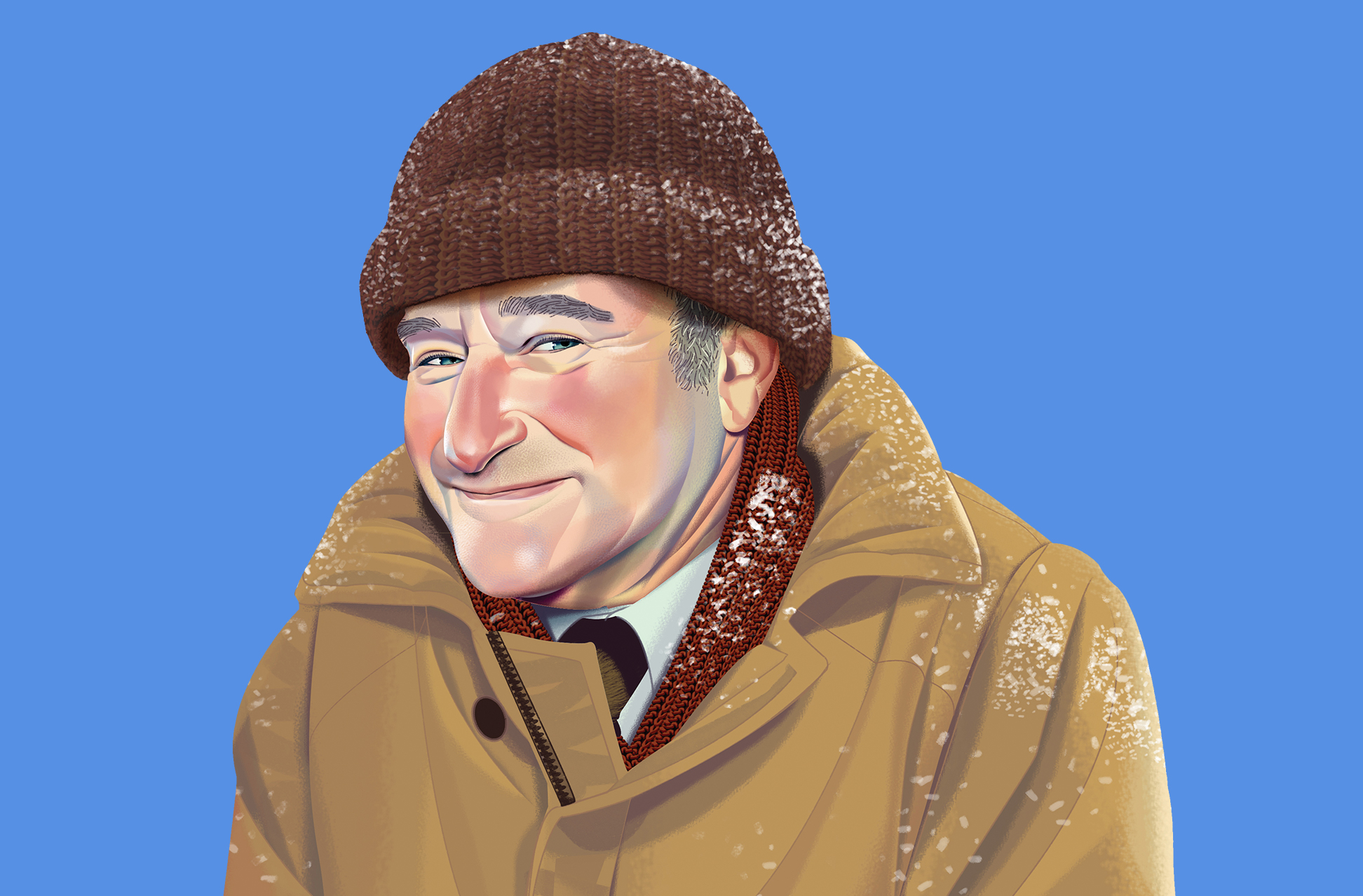 Imagine being a storefront travel agent in the far reaches of Alaska in the year 2004, just as people are learning to book travel for themselves online.
This is Paul Barnell, played by Robin Williams, getting closer to bankruptcy by the minute. In desperation he tries to cash in the million-dollar life insurance policy on his brother Raymond, who has been missing for five years. He is told that five years missing is not good enough. If there's no body, there's no windfall.
The Big White, a Fargo-wannabe film from 2005, is chockablock with plot twists. For one, Paul finds a body in the dumpster outside his office. He throws it off a cliff, leaving it to be found by police, who believe it when Paul says the wolf-ravaged body is his brother Raymond. Not so for insurance investigator Ted Waters, played by the pale-faced and mean-eyed Giovanni Ribisi. Ted needs a big score to get promoted to the Lower 48, and he's suspicious about Paul's coming up with a dead brother's body just days after he was told he needed one to collect the million.
While Ted investigates, Paul stays busy with a funeral, a kidnapping, an exhumation, a body exchange, and some unexpected gunshots. Finally, the insurance agency breaks down and delivers the million. After a trip to a tropical paradise, Paul Barnell can finally afford medical treatment for his slightly demented wife with Tourette's Syndrome, played adorably by Holly Hunter.
The high-priced talent (Woody Harrelson's in there, too) should have indicated a better film, but this one is more dark than funny. And are guns, corpses and profanity really a hoot? As usual, the insurance industry is suspicious and villainous. But at least this time they did pay. Did Ted ever get transferred to the Lower 48? Very doubtful. He paid out a fraud. Doesn't look good.