Robert Kestenbaum, CEO, York International
My main goal was to control my destiny.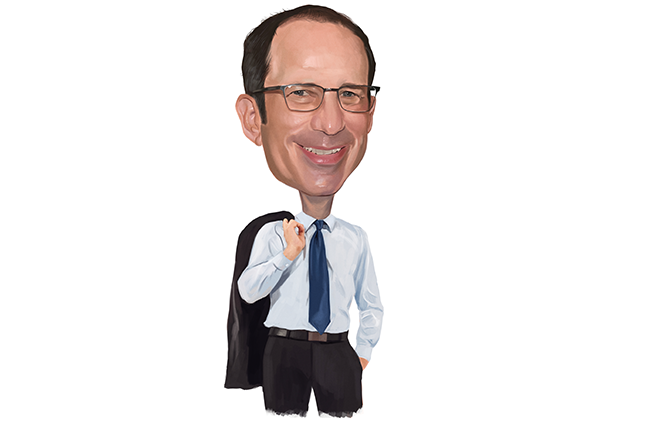 Q
You're very devoted to Mount Vernon, New York, where you grew up. Tell me about Mount Vernon.
A
It's a tough town, a tough environment. Just north of the Bronx. I went to Mount Vernon High School, which was somewhat unusual, as many of my friends went to private school or moved out of town. I am very proud of my roots and love that city. My way of giving back is being a board member of the local Boys and Girls Club, as it is a safe haven and shining light in town.
Who were your childhood heroes?
Roberto Clemente, Mickey Mantle and Gus Williams. The first two passed away before I got a chance to meet them. I am very proud that Gus has become a friend.
Mets or Yankees?
Easy. Yankees.
You're a big golfer, and you just shot your first hole in one. What's your home course?
Fenway Golf Club in Scarsdale, New York. I've played most of the top 100 courses, including Pebble Beach, Pine Valley, and the Old Course at St. Andrews. There are still a few open pegs on the board, and I'm ready and able to go at any time. I'm also a new member of Hudson National, in Croton-on-Hudson, in New York, a top-100 course. I pinch myself every time I tee it up there.
You're a big fan of Jim Valvano, the former North Carolina State basketball coach. Why Jimmy V?
I'm proud to be a significant contributor to the Jimmy V Foundation for Cancer Research. I still listen to Jimmy V speeches all the time. Very inspiring.
And you're a Howard Stern fan. Why Howard?
He's tremendous the best entertainer there is. I listen and laugh every day. And he's the best interviewer. When I'm giving a speech, I'll often start with, "Hey, now," as a shout out to Howard.
Your father and grandfather both worked in the insurance industry. Did you expect to join them?
My father worked with his father—the agency was called Hamlin and Co. They sold it to Alexander & Alexander when I was in middle school, so there was no business for me to go into. My grandfather retired that day, and my father became an executive at Alexander & Alexander for many years.
So how'd you get into the business? I went to American University in Washington, D.C. My senior year, I interviewed with a few insurance companies that my dad helped set me up with. I started three days after graduation in downtown Manhattan as an underwriter at Commercial Union. After a few years, I joined Alexander & Alexander as a casualty broker and was there for 15 years before joining York International.
And how'd you come to York International?
I knew one of the partners and was in the process of moving to Westchester with my family. I met the key people and liked what I saw. My main goal was to control my destiny. At the time, we had 18 employees, and I was the third partner. Today, we have 50 employees and 11 shareholders.
Did you have your sights set on becoming CEO?
Those who know me would say, "Of course you did." But in my mind, I just wanted to be a partner in the business. Around 10 years ago, we grew to a point where it became necessary to have titles and reporting lines. I became the CEO at that time.
You've described your dad as your most influential mentor.
My dad believes in me. He's very optimistic. He's a great listener and gives pointed advice. Once he gives advice, it is upon you to go out and do it.
What lessons did you learn from your dad? My dad was a worker. That's the best way to say it. He never missed a day of work. He was up early, shoes shined. He's very straightforward. He believed in his people and they believed in him. He also knows how to have a good time.
What gives you your leader's edge?
I have great passion for the industry, York International, our clients and underwriters. I believe I have a good eye for talent in a team environment.
The Kestenbaum File
Home: Scarsdale, N.Y.
Family: Wife, Helen (married for 22 years); sons Daniel, 20, and Curtis, 18
Wheels: Tesla model X
Favorite quote: "We didn't come this far to only go this far."
Favorite restaurant: Douro in Greenwich, Conn.
Favorite dish at Douro: Chicken Frango ("So good!")
Favorite book: The Open Man, by Dave DeBusschere
Favorite movies: The Godfather, Jerry McGuire and Diner
Favorite Entertainer: Howard Stern