Bill Henry, CEO and Chairman, McQueary Henry Bowles Troy
"I don't think young people realize how many different industries you get to interact with in our business."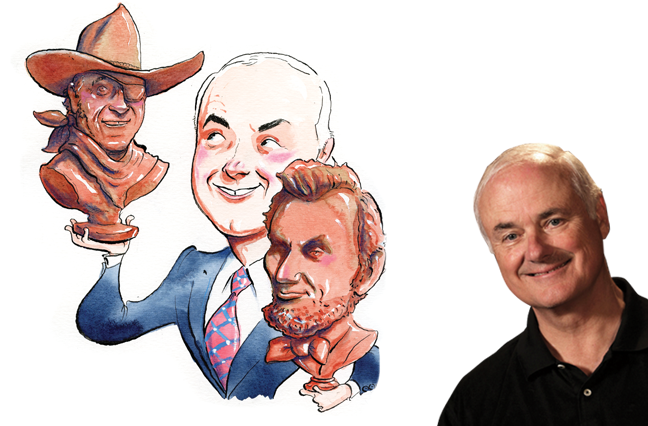 Q
In 2011, the Dallas Morning News named you the top CEO for mid-sized companies in the Dallas-Forth Worth area.
A
It was quite unexpected. Your employees put you up for nominations. The newspaper based the selection on things your employees said about you. That makes it even more special.
Tell me about your business.
My company started in February 1983. My business partner was Joe McQueary, who is unfortunately deceased. We decided we wanted to get into the agency business. Then in 1996 Bowles/Troy & Associates and McQueary & Henry merged. When we merged, we had 73 employees and just under $9 million in revenue. Now we have 250 employees and about $52 million in revenue this year.
What appeals to you about the insurance business?
Number one, the people. If you enjoy people, you've got to love the insurance business. Number two, I don't think young people realize how many different industries you get to interact with in our business. Number three, it's a great way to make a living.
Where did you grow up?
Vernon, Texas, at the base of the panhandle, about 185 miles northwest of Dallas. Its claim to fame is the Waggoner Ranch. It's the biggest ranch under one fence in the world—535,000 acres.
What's the biggest misconception about Texas by non-Texans?
That everybody here is loud and boisterous.
That's not true?
That's not true. But we do have our share.
What's your favorite place in Texas?
I would say Austin. It's a beautiful city—great music, great food, great people. And we've got a great office there.
I'm going to guess you're a country music fan. Do you have a favorite musician?
Ray Price and Patsy Cline. My favorite song is "Crazy." They both did it great.
Who are your heroes?
Abraham Lincoln would certainly be one.
What is something you never leave home without?
My wife would say my BlackBerry.
Where did you meet your wife?
We grew up together. Her mother was my first Sunday school teacher. Her dad was my Sunday school teacher when I hit puberty. She dated two of my cousins, and I dated two of her best friends. I always thought she was about the prettiest and sweetest thing I ever saw. From the time I met her, which was very early on in my life, I can't remember a time I didn't know her. But in my wildest imagination, and hers too, we never thought we would have gotten serious and gotten married.
How did you finally get together?
I went back to Vernon one summer to play semipro baseball. She was there with one of her best friends. After the game one night, we got into the car with Cheryl and her buddy. It was the last semipro game I played. I've still got buddies who won't speak to me.
What is the best advice you ever got?
My grandfather told me the most valuable thing you've got is your name and your reputation.
Do you have a favorite charity?
Bruce Basso, one of the founders of ABD agency in California, just asked me to be the initial chairman of the Insurance Industry Charitable Foundation for Texas and the Southeast. It's a foundation benefitting at-risk kids, education and local veterans. We'll have our first gala with probably 800 to 1,000 people in Dallas in February. We hope to raise $700,000 for local charities.
You've been in the business for 40 years. What have you learned that you could pass on to others?
The insurance business is one of the best-kept secrets in the world. Not only can we help a lot of people and meet a lot of nice people, but we can make a great living.
Last question: What gives you your leader's edge in this industry?
Probably treating people with dignity and respect, going out of our way to protect our reputation as a firm, as individuals and as an industry.
THE HENRY FILE
AGE: 65
HOMETOWN: Dallas
FAMILY: Wife, Cheryl (married 40 years); three daughters: Brooke Drake; Meredith Ladd; Laurie Henry
LAST BOOK READ: Eye of the Tiger, by Tom Clancy
WHEELS: Mercedes S550
INVOLVEMENT: I think that's why I participate in The Council. If you are going to be in the industry, you need to be actively involved in it, to try to be in places where you can at least attempt to make change. Plus you meet some real great people.