Andy Cassidy
I went to school with Edmund Muskie's daughter. In high school I worked at a service station where I pumped gas for William Colby, Melvin Laird and others.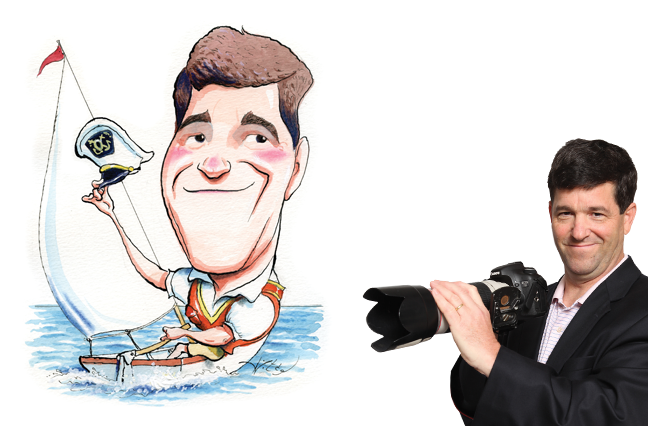 Q
You grew up around Washington. Why not politics?
A
Have you seen Congress lately? Washington's changed a lot since I grew up here. I never considered the government as an occupation. I'm certainly not encouraging any of my children.
What's changed about Washington?
Politics really wasn't a big part of local Washington because every four years things roll over. I went to school with Edmund Muskie's daughter. In high school I worked at a service station where I pumped gas for William Colby, Melvin Laird and others. These were people I saw on TV, but I didn't know who they were. I didn't know Colby was head of the CIA or Laird was Secretary of Defense. Today the federal government is the largest employer in the D.C. area. There is a much larger population of permanent transients—that's really what you have—permanent from the standpoint of 10 or 15 years instead of four or five.
Tell me a little about your business.
It's a merger of two firms. One was owned by my partner Tim Schilling's grandfather, and one was owned by my grandfather. So we're the third-generation owners.
Is it important to keep it a family business?
Not necessarily. My son may entertain it. That'll be his decision.
How much do you travel for your job?
Probably five to six days a month. This spring I went to China—we have eight employees there. It is a completely different culture. I guess it's communist, but there are a lot of Chinese people who have figured out capitalism.
What's your favorite place to visit?
Colorado. I like the mountains. I have two sisters who live in Colorado Springs. I went to college in Denver. I grew up sailing on the Chesapeake. That's pretty much how I spent my summers. After four years in Denver, I hadn't done a lot of sailing and I really missed the water, so I moved back east.
What's the appeal of sailing for you?
There's sailing and there's power boating. Power boating is about being there. Sailing is about getting there. It's about the journey, not the destination. If you're not ready with that mentality, you shouldn't try sailing.
Are you a fan of the local sports teams?
I'm not a big pro sports fan, though I have gotten caught up in the Nationals.
Are they for real?
They are for real. My dad lives with me now, and we watch the Nats every night. Bryce Harper, this 19-year-old, he is a stud.
What is something you never leave home without?
Kissing my wife and kids. It's true. I lost a brother about 11 years ago to brain cancer. Before that I wasn't a hugs-and-kisses kind of guy. He was my age, 54, when he was diagnosed, and he died two years later. It was hard to watch him go. The hardest part for me was that he had six children. From that point forward, I made a vow I would tell my kids I love them, and kiss and hug them, every opportunity I could get.
How would the people you work with describe your management style?
Even-keeled. Even when crap is flying, I don't get worked up. That's from growing up with eight siblings. The neighbors hated us. Big Irish-Catholic family—just what you need, huh?
What gives you your leader's edge in this industry?
Involvement. I think that's why I participate in The Council. If you are going to be in the industry, you need to be actively involved in it, to try to be in places where you can at least attempt to make change. Plus you meet some real great people.
THE CASSIDY FILE
AGE: 54
HOMETOWN: Rockville, Md.
FAMILY: Sue, married 28 years. Rory, 22; Dillon, 21; Brigh, 18; Kearney, 16. ("And Donegal, the dog. That's where my family is from [in Ireland]. He's a labradoodle. I couldn't have ordered a better dog.")
LAST VACATION: Paw Paw Lake, Mich.
WHEELS: 2010 Toyota Sequoia ("I get, like, four miles to the gallon.")