Order Now, Dine Later
Tired of carryout from your hometown eateries? Order dinner online at Goldbelly.com.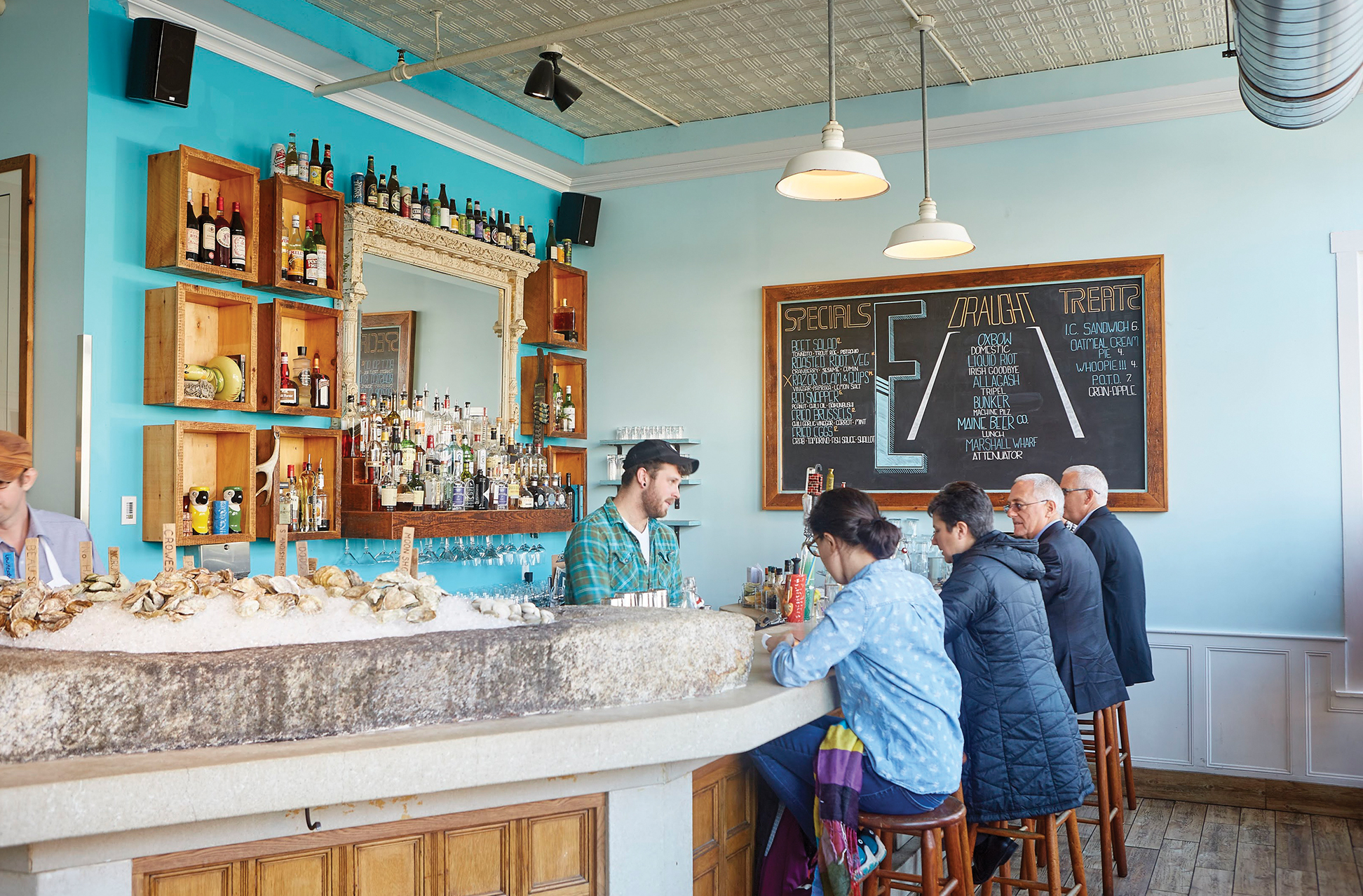 Goldbelly is a gourmet e-marketplace featuring shops by several Michelin-starred and James Beard Award-winning chefs and restaurants.
It's a great way to sample their fare until you can dine there IRL (in real life). Goldbelly ships throughout the United States.
Eventide Oyster Co. in Portland, Maine
Order online >> Eventide Oyster Co.'s famed Brown Butter Lobster Roll is a James Beard Award-winning take on the classic. The kit comes with succulent lobster meat, nutty brown butter, and a soft and fluffy bun. Choose from 2, 4, 6 and 8 packs ranging from $59 to $199.
Dine IRL >> Shellfish and oysters are displayed on an enormous block of Maine granite at the retro oyster bar at Portland's Old Port. Gulf of Maine fresh seafood is featured in the modern New England fare in dishes like clam chowder, tuna crudo and scallop waffles. The wine list complements the shellfish. Currently open for outdoor picnic table dining only, so plan on checking it out next spring.
Chef Chris Bianco of Pizzeria Bianco in Phoenix, Arizona
Order online >> Chris Bianco won the James Beard Award for Best Chef Southwest in 2003. You can buy a "Choose Your Own 4 Pack" of his wood-fired pizzas, which includes his Margherita (a quintessential Neapolitan) and The Rosa (Arizona pistachios married with Parmigiano-Reggiano, red onion and rosemary), and the Sonny Boy, named after Chris's dad and topped with Bianco DiNapoli tomatoes, homemade mozzarella, soppressata and Gaeta olives. $135.
Dine IRL >> Pizzeria Bianco is currently a finalist for the 2020 James Beard Award for Outstanding Restaurant. Taste more of its artisanal wood-fired and Sicilian pizzas at two locations in Phoenix, including the Town & Country location, which also serves pasta and entrees.