No More Partridge in a Pear Tree
They may be small, but today's gadgets pack a powerful punch. (And they might give you the answer to that eternal question: What is the meaning of life?)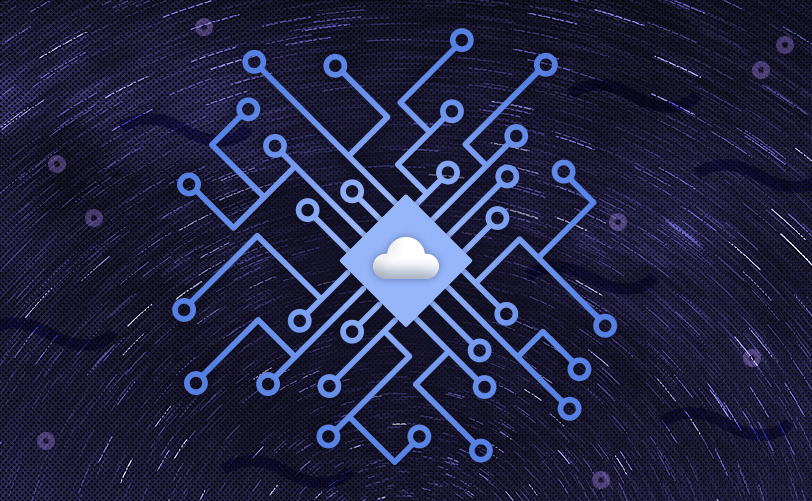 It's that time of year when we start thinking about eight days of gifting for Hanukkah or what to put in those stockings hung with care. Given the ever-shrinking sizes of many gadgets, plenty of good things can be stuffed into a stocking. 
In fact, some of the devices are so small you might want to make sure they don't get lost among the socks and ties, and chocolates and candies. From music to photography and phones that do just about everything, here's a selection of electronic stocking stuffers to help make the Yuletide bright.
For the road warrior in your life, Microsoft offers a thin, flexible and comfortable wireless mouse that lies flat for packing (and to turn off) and curves up when you want to use it. The Microsoft Arc Touch Mouse can be used on rough surfaces or carpets. From $50 at major electronics retailers. Details at microsoft.com/hardware.
Have you forgiven BlackBerry for leaving you incommunicado for three long days? If you crave a physical keypad for your smartphone, then consider the BlackBerry Bold 9900 series. The handset offers a thinner design combined with a larger, touch-screen display and runs the new OS7. The Bold 9930 is available from Sprint and Verizon; the 9900 from T-Mobile, from about $250.
Maybe you've been waiting for a phone you can talk to (perhaps to ask the meaning of life?). Apple's iPhone 4S with its voice assistant, Siri, will answer your esoteric questions and do useful tasks, such as check the weather at your destination. The iPhone 4S also boasts the upgraded iOS5 operating system that includes free instant messaging to other iOS5 users. Available from $199 at AT&T, Sprint, Verizon and Apple. And the meaning of life? "42" is just one of Siri's answers.
For Android fans who favor mobile media, Samsung's Galaxy S II phones feature a very slim profile and a very large and vivid display. Yes, it makes phone calls, but it really packs a punch for gaming and video. Available at AT&T, Sprint and T-Mobile, from $200.
If your local police are getting picky about talking and driving, Motorola has just the, um, ticket with two new Bluetooth headsets. The Motorola Elite Sliver and the Elite Flip provide improved call clarity and extended roaming range and work with the My Motospeak hands-free texting app for Android that allows you to dictate text messages. Both headsets weigh less than half an ounce. The Elite Sliver, $130 with carrying case charger; Elite Flip, $100, from Motorola.
Know someone who wants a tiny music player that's easy to take for a jog? Apple's clip-on iPod nano with touch screen display may fit the bill, but you might want to keep it in the box when you stuff it in the stocking. It's just over an inch-and-a-half wide and weighs three quarters of an ounce. In 8 GB and 16 GB models, from $129 at Apple.
If you want to just listen to music with some comfy earbud speakers, the Bowers & Wilkins C5 in-ear noise-isolating headphones may do the trick. For iPhone and iPod, about $180.
For a more traditional headphone fit, Bose has come out with its new OE2 audio headphones that continue the company's tradition of great sound with a lighter, fold-flat design. From Bose in black or white, $150.
Don't have your TV hooked up to the Internet yet? The Roku 2 XS or the Apple TV can hook you up. Both little black boxes cost about $100 and can connect you to Netflix, YouTube and other Internet video sources, but their offerings vary. Roku also connects to HuluPlus, Amazon Instant Video and HBO Go, for cable subscribers with HBO. Apple offers its iTunes video store. From Roku and Apple.
If you want to take your video library with you on the road, and perhaps keep the kids occupied, Seagate's GoFlex Satellite Mobile wireless hard drive lets you stream up to three different movies to three different WiFi-enabled devices, such as Apple or Android tablets. From $180 at major electronics retailers.
For a more educational experience, toymaker LeapFrog offers the LeapPad Explorer tablet for children ages 4 to 9. With a five-inch touch screen, the LeapPad can be used for reading, games and activities (sold separately, of course). Tablet $99 at major chain stores. Game bundles from $20.
And to add a little nostalgia to the holiday cheer for financial professionals, Hewlett Packard is offering a special 30th anniversary limited edition of its HP12c Financial Calculator first introduced in 1981. An oldie but a goodie. From HP, $80. Even in technology, tradition has its place.