Nick Jonas
Who better as an insurance ambassador than a Disney kid gone buck wild?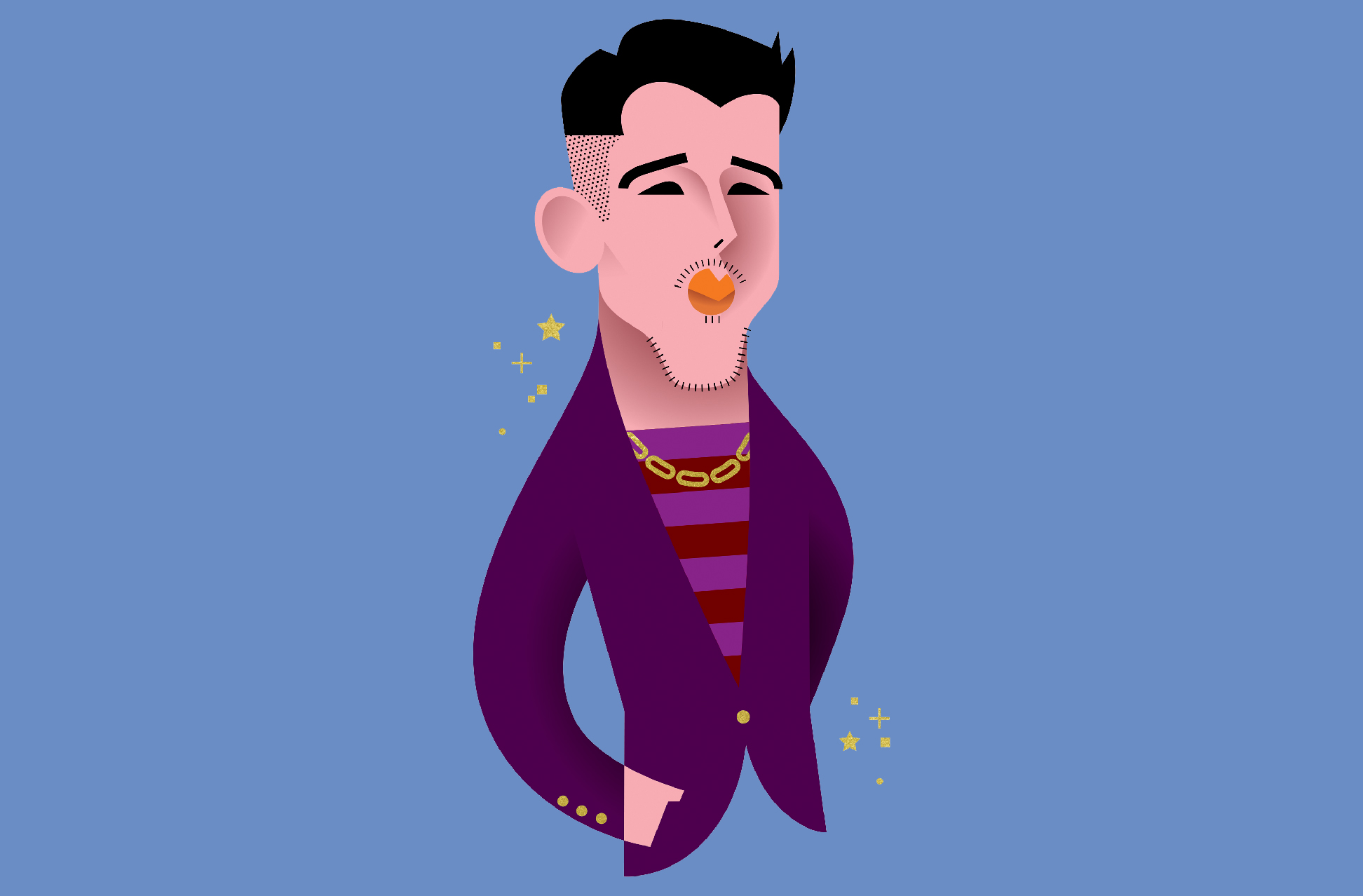 When the audience likes a movie twice as much as the critics do, you can bet on hot sex and a superstar.
Such is the case for Careful What You Wish For, a 2015 film starring Nick Jonas, former Disney TV wunderkind. Jonas plays a summer waiter at a North Carolina resort who loses his virginity to the vixen next door. When a sudden death puts her in line for $10 million in a life insurance payout, a gruff but gorgeous insurance inspector comes to town, and supplies a surprising plot twist.
In real life, though, Jonas, a Type 1 diabetic, has made real inroads in promoting equal access to healthcare. Making insulin availability a cornerstone of his public work, he helped start and promote GetInsulin.org, which helps people find and access affordable insulin. In 2019, Cigna picked him up as an ambassador for its annual check-up campaign. And why not? He has been an influencer from his teen years and continues to tantalize his fandom.
The nonstop Jonas went solo at age 17 and squeezed some extra gigs between songs: a sneaker brand, a menswear collection, and his own tequila. He appeared in seven more movies and 12 television episodes. He has hosted "Saturday Night Live" and the "Billboard Music Awards," has coached on two seasons of "The Voice,"done Carpool Karaoke with James Corden and Day Drinking with Seth Meyer, and is allegedly worth $28 million. And he's only 28.
After dating Miley Cyrus, Selena Gomez and a few more, Jonas tied the knot in 2018 with former Indian actress and former Miss World Priyanka Chopra (she's 38) in a lavish five-day wedding, attended by his brothers and 18 more onstage witnesses. Jonas wore gold shoes and a brocade turban with his Indian wedding suit and ditched his purity ring for a $10,000 Chopard.