New Zealand Might Be Perfect
(If it weren't so far away)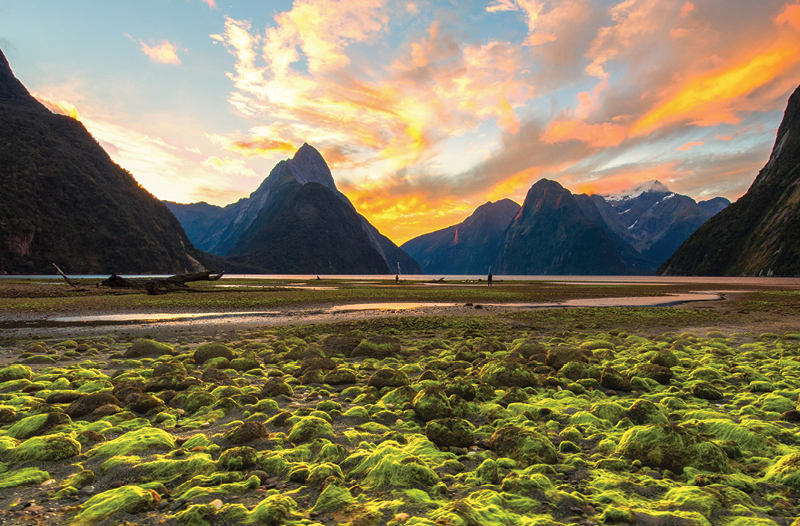 In the time it takes to fly from Los Angeles or San Francisco to Auckland, New Zealand, you'll have time to watch the director's cut of all three Lord of the Rings films.
Add in the flight to those West Coast cities, and any journey to "The Land of the Long White Cloud" takes the better part of a day. In fact, it's so long that it feels like two (which it essentially is since you're crossing the International Date Line).
When to go: During the summer months in the southern hemisphere; January to March is peak season for the South Island due to warmer temperatures and lower rainfall.
Currency: 1USD ($) = 1.61NZD ($)
Language: English
Companies to Consider: G Adventures, Royal Caribbean, Princess Cruises
But New Zealand is worth the hassle because it's a nearly perfect vacation destination. Due to its unique Maori influences, diverse yet breathtaking landscapes and a population of nearly 5.2 million people who are just "sweet as," the country provides the ideal tableau of activities and attractions to make every traveler instantly overcome their jet lag.
Whether you're on the North Island or the South, the choices are as varied and lyrical as the lilt of a Kiwi accent. Adventurers have epic bungee jumping spots along with gorgeous hikes over craggy mountain peaks. Culture seekers will be attracted to cosmopolitan cities and some of the world's best wineries. Those in search of peace and quiet will find it while reclining on secluded beaches and kayaking on serene glacial sounds. Nature lovers just need to open their eyes to instantly fall in love with vast swathes of mountains and bay-lined coastal towns. And it's got hobbits.
Exploring the country is a journey that's experienced like a grandiose tale, where you're the main character and everything you do is worthy of cinematic applause. If that sounds like your cup of tea, then here are some scenes you could soon be starring in down in New Zealand.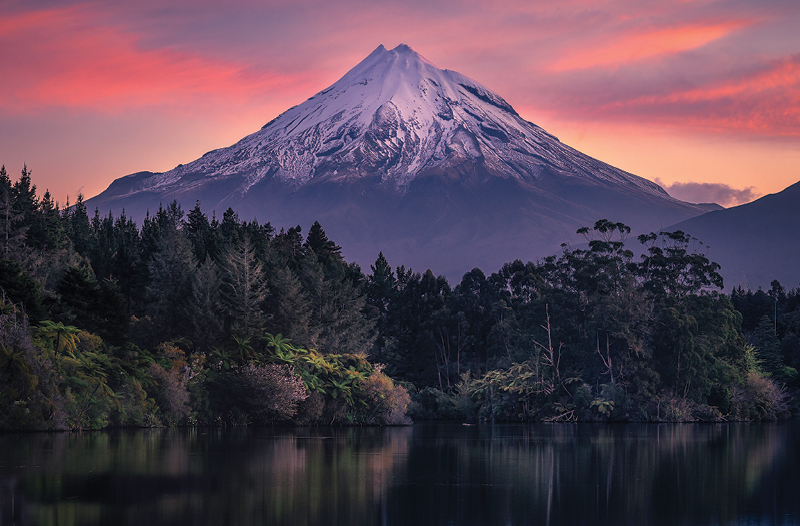 The North Island
Most travelers' first impression of New Zealand will be Auckland, the largest city on the country's North Island. Straddling a northern peninsula and flanked by two sparkling harbors, Auckland has a skyline packed with gleaming skyscrapers, but its vibe is laid back thanks to its seaside location, nearby beaches and abundant parks. A Discover Auckland Pass will get you into many of the city's top attractions, including the Auckland Museum, New Zealand Maritime Museum and Auckland Art Gallery—all world-class places to drink in the local culture. Those craving something a bit more off the bus route can climb the 200-foot-tall Auckland Harbour Bridge and revel in the dizzying views of Waitemata Harbour.
For a popular day trip from the city, hop on the Fullers360 ferry for the 25-minute ride to Rangitoto Island. A volcanic island jutting out of the picturesque horizon when viewed from the city, Rangitoto is only 600 years old, making it the youngest (and also the largest) of Auckland's 48 dormant volcanic cones. Once there, you can either hike or ride a 4WD road-train to the summit of the 853-foot hill to catch views that are absolutely stunning.
Elsewhere on the North Island, there's plenty to love at the Bay of Plenty, named by Captain James Cook. The options here are unique and bountiful. You can watch New Zealand's only active marine volcano spurt molten lava that changes colors almost daily, take surf lessons at the base of Mount Maunganui, navigate Class V rapids, marvel at horseshoe-shaped Haruru Falls, stroll through countless art galleries and dive into the history of Russell, an old whaling port that was the country's first capital. You'll need plenty of time to enjoy it all.
To experience the most amazing spectacle on the island—and that's saying something on an island such as this—you'll need to head to the town of Waitomo. Here you'll discover a bizarre labyrinth of caves and underground rivers, highlighted by thousands of dazzling luminescent creatures called glowworms. In reality, they're not worms at all. Instead, they're carnivorous fungus gnats that use bioluminescence to attract prey. As a result, the limestone caves here glow with an eerie beauty, which you can enjoy while crawling, swimming, ziplining and floating through this underground fantasy world.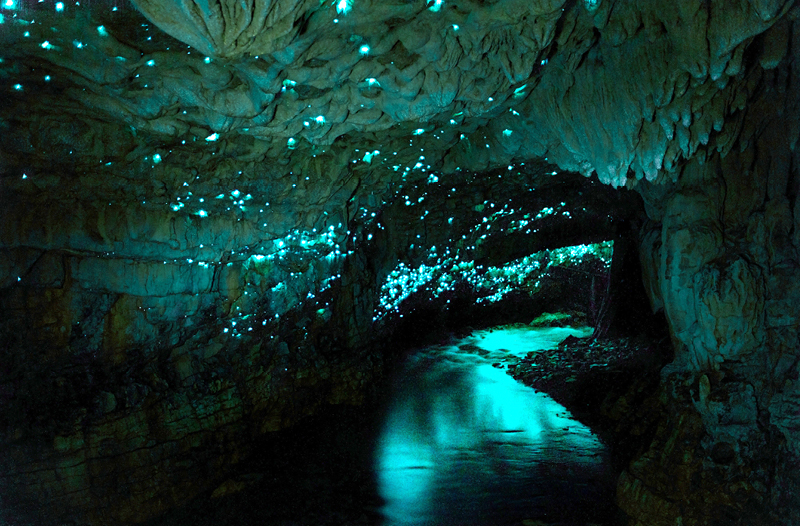 The South Island
While the North Island has enough to entertain and mesmerize any traveler, the South Island offers a new set of adventures. Here you'll find the country's numerous glaciers, especially in the Southern Alps region. The largest is the Tasman Glacier, a mammoth river of ice that covers nearly 39 square miles below New Zealand's highest mountain, Mount Cook. Strap on some crampons and hike undulating terrain to discover an otherworldly landscape of fluted ice and winding streamlets.
Moving southeast beyond the glaciers is stunning Fiordland National Park, home to 14 fjords including Milford and Doubtful Sounds. It's safe to say that Milford Sound is the country's most stunning natural attraction. Waterfalls drop into the ink-dark waters from many directions, plunging from forest-clad cliffs rising up to become magical mountain peaks. When taking it all in by boat or kayak, it's almost as if you're drifting through Antarctica, except the cold, sharp icebergs are replaced by verdant peaks and spirited wildlife.
Doubtful Sound—the deepest and second-largest in New Zealand—feels more like a Norwegian fjord due to its expansive grandeur. It was named, again, by Captain Cook after he was doubtful of sailing the Endeavor out of it due to the direction of the winds. But it would not have been a bad place to get stuck thanks to the area's towering waterfalls, such as the 2,030-foot-high Browne Falls in Hall Arm, as well as all the dolphins, penguins and fur seals playing in the waters.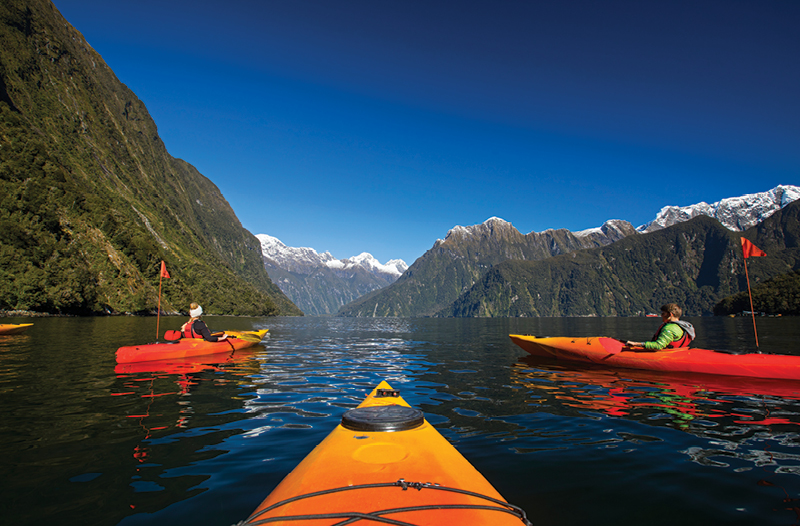 Fine, Fine Wines
Winemaking in New Zealand was a local secret until the 1970s when the country's crisp sauvignon blancs took the world by storm. The country's cool climes and intense sunshine now create a wide range of reds and whites that are treasured worldwide.
To sample the best of the best, travel along the Classic New Zealand Wine Trail through three of this country's top wine regions—Hawke's Bay, Wairarapa and Martinborough. There are more than 230 wineries and vineyards along this trail, as well as many great restaurants, so be sure to pace yourself. An even higher concentration can be found near Auckland on Waiheke, aka "Wine Island," home to 20 vineyards and wineries. To sip as many varietals as you can, opt for a wine tour to such favorites as Peacock Sky, Mudbrick and Cable Bay.
Down in the South Island, the world-famous Marlborough region is home to 37 cellar doors ready to introduce their vibrant, fruity, crisp wines. Even though this area is called the sauvignon blanc capital, you'll also be able to enjoy bright pinot noirs, earthy chardonnays and brisk Rieslings ready to pair perfectly with fresh seafood plucked straight from the waters of the Marlborough Sound.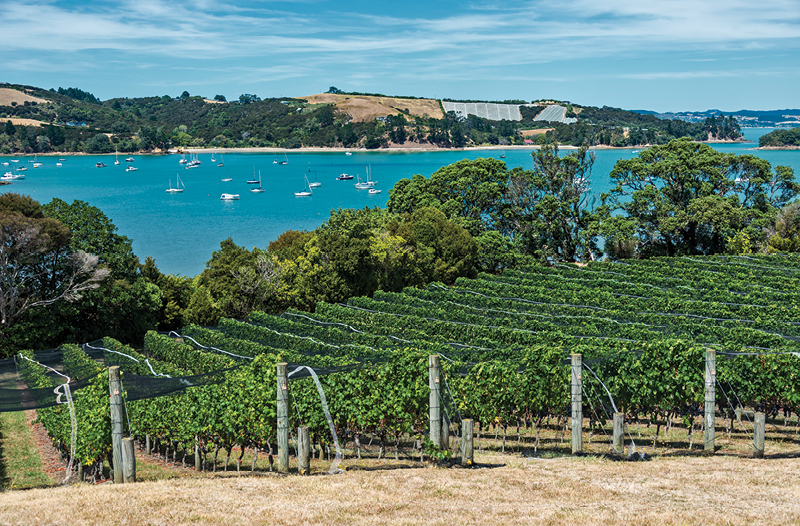 Maori Culture
The Maori are the indigenous people who have thrived on this lush island nation for over a thousand years. Today, they continue to celebrate holidays, practice traditional arts and more, which you are welcome to discover thanks to manaakitanga. Manaakitanga means showing respect, welcoming guests and providing great hospitality, an ideal all New Zealanders proudly share, none more so than the Maori.
An exciting place to dive into Maori culture is at Te Puia in Rotorua. Home to the largest active geyser in the Southern Hemisphere and bubbling mud pools, Te Puia is also a place to watch talented carvers at work at the New Zealand Maori Arts and Crafts Institute. At many Maori villages you'll visit, don't be frightened when they perform a tribal haka as part of your tour. This choreographed dance of loud grunts, aggressive gestures, bulging eyes and poking tongues was designed to embolden warriors while intimidating those they faced.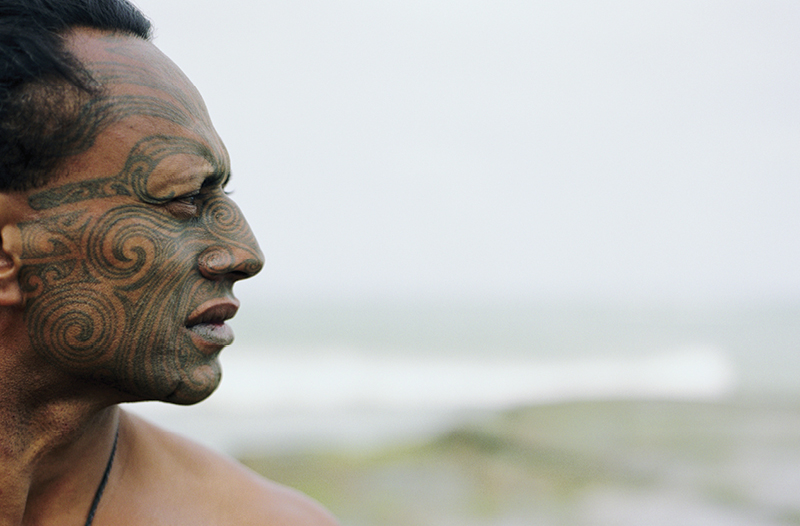 One Destination to Rule Them All
The true star of Peter Jackson's Lord of the Rings movie trilogy was not Viggo Mortensen's heroic Aragorn or Ian McKellen's glorious Gandalf; it was New Zealand's scenery. Over 150 New Zealand locations were used during filming, many of which fans can explore to follow in Frodo's footsteps. High on this list is Hobbiton, better known by locals as Matamata. Just a two-hour drive from Auckland, this serene and stunning town attracts many fans to take daily tours of the set, including visits to the 44 hobbit holes.
You don't have to be a fan of the films to love New Zealand. You just need to be a true traveler, one who welcomes new experiences, who is excited to learn about unique cultures and who appreciates nature at its finest. If this is you, then New Zealand is the perfect destination.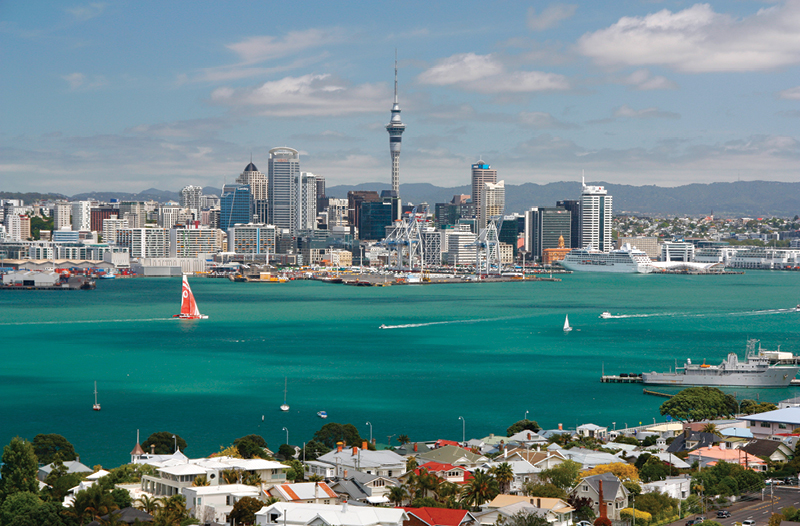 Tasty Treats
Farm-to-table takes on new meaning in New Zealand, as the country's geographic isolation has forced it to source its food locally. As a result, the food is fresher than fresh, and the flavors and culinary flairs stem straight from the land itself. On your New Zealand journey, be sure to try these quintessential dishes.
Bluff Oysters > Often hailed as the best oysters in the world by those in the know, these massive and delectable mollusks grow in the icy depths of Foveaux Strait, right beyond the port of Bluff.
Kina > A sea urchin found only in New Zealand, Kina has a spiky exterior that hides its roe underneath. Traditionally eaten raw, it's said to taste like all seafood combined.
Hāngī > This traditional Maori dish involves meat and vegetables slow-cooked in an underground oven. Be ready to eat—it's always served in very large portions.
Kiwi Burger > Not made from kiwi birds, this hamburger includes all the traditional toppings you'd expect along with a few you wouldn't, namely egg and beetroot.
Hokey Pokey > This national favorite is vanilla ice cream topped off with a hearty helping of honeycomb toffee.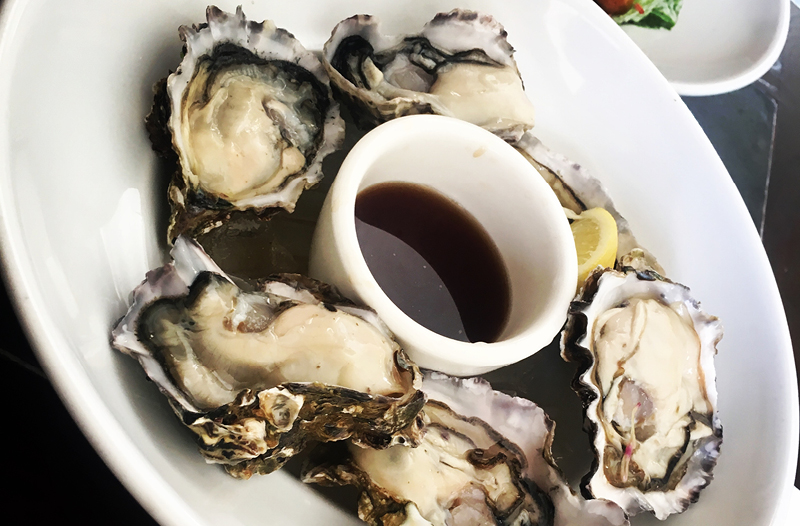 Cruise Corner
New Zealand's cruise ports offer an abundant menu of experiences—tranquil coves teeming with curious dolphins, the drop-dead beauty of Fiordland National Park, stunning architecture and gourmet cuisine. The best part about a New Zealand cruise is that most depart from Australia, so you'll see two wonderful countries in one visit. Here are a few highlights at the country's top ports.
Christchurch > It's all here—the Pacific Ocean, the Avon River, the Canterbury Plains stretching out to the Southern Alps, gardens, galleries and cafés. This sophisticated city is compact and welcoming, offering everything from a jet-boat ride on the river to leisurely visits to the Canterbury Museum and the Botanic Gardens.
Wellington > In Welly, New Zealand's capital city, you can take a red cable car up to Kelburn Lookout for epic views, be mesmerized by a collection of indigenous art and artifacts at the Te Papa Museum, try traditional Maori foods at Karaka Café, and tour the country's parliament building, which is nicknamed the Beehive.
Akaroa > The first and only French settlement on the island, Akaroa still has a traditional French flavor thanks to its quaint shops and historical cottages adorned with roses. Here you can head over to Akaroa Harbour to swim or kayak alongside Hector's dolphins, a rare species of small dolphins found only in New Zealand.
Dunedin > This South Island treasure is ripe with Scottish heritage, which is not surprising since its name is Gaelic for Edinburgh. In true Scottish tradition, the town has a castle, Larnach Castle and Gardens, a Gothic revival mansion surrounded by a manicured estate. Another intriguing spot to visit is Baldwin Street, the world's steepest residential street.