Savor the Flavor of New Orleans
The city's culinary horizons are expanding beyond the traditional.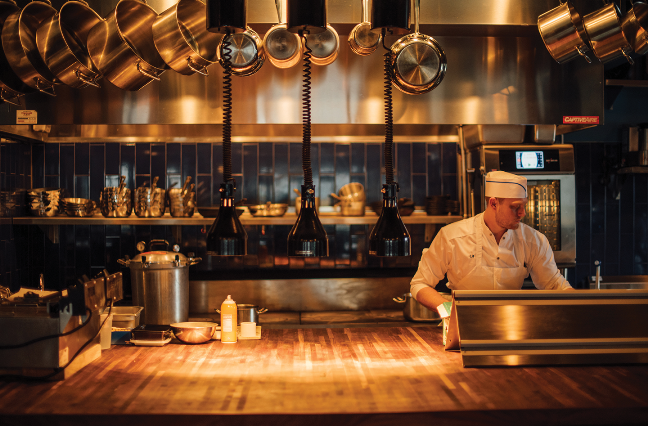 Whether you're attending the "Leadership Lessons from World War II" program at The National WWII Museum in New Orleans March 26-27 or headed to the 50th anniversary of the New Orleans Jazz & Heritage Festival to see The Rolling Stones play the Acura Stage for the first time, deciding where to eat is always a challenge. From the elegance of Brennan's brunch to local institutions like Domilise's Po-Boy & Bar, there is no shortage of outstanding Creole and Cajun restaurants in New Orleans.
Three James Beard Award-winning chefs in New Orleans—Sue Zemanick, Alon Shaya and Nina Compton—are continuing to expand the city's culinary horizons with the opening of their latest restaurants, Zasu, Saba and Bywater American Bistro respectively. Located in some of New Orleans' coolest neighborhoods, they are a good reason to expand your own horizons beyond the French Quarter and Downtown.
Zemanick established her reputation for her exact but subtle upscale fare like foie gras with pear at Gautreau's in Uptown. Tucked into a former apothecary in a wealthy Uptown neighborhood, with no sign out front, the fine dining restaurant felt like a clubhouse for the well-heeled women in pearls and men in seersucker suits who walked to the restaurant from their nearby homes. Two years after she departed, she has opened the more casual but equally refined Zasu in Mid-City. The menu is an exploration of flavors, mixing local and international ingredients and spices to produce some of the most innovative yet delightful dining experiences you can have in the city.
White walls with azure stripes set a Mediterranean mood at Saba, Shaya's homage to his Israeli heritage. (This is Shaya's second foray into this kind of cooking. Chef John Besh's former restaurant group owns his first restaurant, Shaya. The split is fodder for a restaurant reality show.) This is a place where you want to graze, enjoying the interesting combinations of flavors course after course over a bottle of wine from Greece or Italy. You could make a meal out of the hummus alone, whipped to lusciousness and topped with delightful ingredients like blue crab and roasted pumpkin and served with freshly baked pita.
Compton's first restaurant, Compère Lapin in the Warehouse District, combines her love for her Caribbean roots and experiences cooking at upscale Italian and French restaurants. Bywater American Bistro, which opened last March across from the New Orleans Center for Creative Arts (art by NOCCA students hangs on the walls), has a sophisticated neighborhood vibe. An open kitchen and exhibition bar anchor the cavernous dining room, with brick walls, wood columns, and hues of blue and green, tempering the industrial bones. The infusion of Louisiana further defines her approach. Many dishes are presented with flair. Pumpkin soup with brown butter is poured into the bowl tableside over croutons and buttermilk sorbet, a lively mix of hot and cold, smooth and crunchy.
The synergy between the inventive cocktails and reasonably priced and thoughtful wines and the food at these restaurants is a nice surprise. Reservations are a must.