Natalia Zaborovska, Network Director, MAI CEE Group
The majority of employees in our office are ladies. It's interesting in the insurance industry, which is usually considered to be a men's business.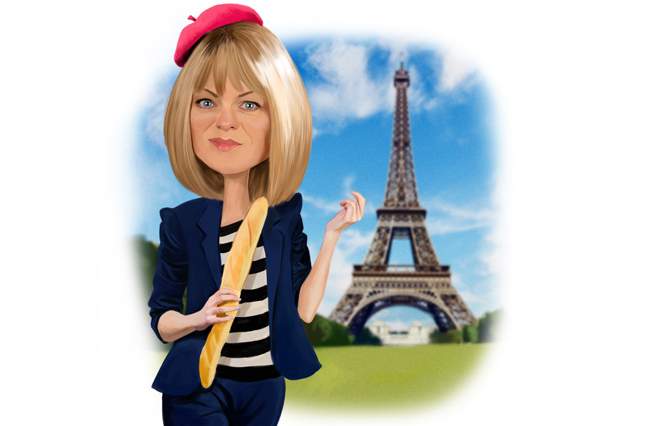 Q
I don't interview a lot of insurance executives from Latvia. Can you tell me a little about your background?
A
I was born in Riga. My grandparents are from Russia and Ukraine. When I was born, the Latvian republic was part of the USSR. My grandfather was a military pilot. Latvia was his last place of service. That's why they stayed here in Riga.
What was it like growing up in Riga during that time?
It was a very good time, actually. I have a very good family with a lot of relatives. We lived in a three-room apartment. Not three bedrooms—three rooms. There were my grandparents, my parents, my brother and my mother's sister. We would also have a lot of relatives coming to visit us. I had a very happy childhood.
And what was it like when the USSR broke up?
I was finishing school and starting my university studies. I don't remember having any big challenges in the university. It was a very hard time for people who were the age of my parents or their elders. I guess it's much easier to adapt when you're young.
And these days you have a link to what's happening in Ukraine.
I speak to my colleagues in Ukraine. We have offices in many countries. They say we are tired emotionally from all the things that are happening.
You're traveling a lot for work these days. How much do you travel?
I'm running the international practice within our group, which means working with our partners, more than 300 international brokers around the world. So I'm traveling all over the world.
What's your favorite place to visit?
My favorite place is France. I'm learning the language but don't have enough time lately. Although I'm not giving up.
What do you like to do when you're not working?
Oh, just the simple pleasures. Spending time with family and friends, watching movies, reading—just living life.
Tell me about Riga.
It's not a very big city, but it's a very beautiful city. It was founded more than 800 years ago. It's always been a very clean city. During the Soviet time it was sort of like Soviet Europe. The population is somewhere around 700,000. It's a very livable place, actually. Unfortunately, there are not a lot of business opportunities for young people now. Young people go study abroad, and not very many of them return.
Why?
After a hard economic downturn in 2008, the recovery is taking place very slowly, and there are not as many opportunities.
Do students in Latvia learn English in school?
Yes, they do, and now it starts in kindergarten. English is a must now. It is no longer regarded as foreign language. For me the main part of my working day happens in English. I also speak Russian and Latvian.
Tell me a little about your business.
I was invited to join MAI Insurance brokers in 2000, when they were just about to start their regional expansion. I think it was an incredible time, as it gave me so many opportunities to grow with the company and it provided new challenges all the time. MAI is the only regional Central and Eastern Europe broker. There are global brokers that have a CEE regional presence. There are Central European brokers that have a presence in two or three countries. But MAI is the only CEE broker that covers the entire region.
Who was your most influential business mentor?
I have been blessed with great mentors throughout my working life. The most influential was my father. He worked during the Soviet time in a radio factory. He gradually became the head of one of the departments of the factory—before everything crashed and then he had to rebuild his life. I haven't always followed his advice, but over time I have to come to understand how right he was. He taught me to take sole responsibility for my decisions in life instead of looking for someone to blame.
What's the most interesting thing in your office?
Probably that the majority of employees in our office are ladies. It's interesting in the insurance industry, which is usually considered to be a men's business.
What gives you your leader's edge in this industry?
Maybe it's my commitment to the industry and my commitment to the company, which I want to be more successful and profitable and be recognized as a good professional company worldwide.
The Zaborovska File
Age: 40
Hometown: Riga, Latvia
Family: Children: Triplets Maria, Phillip, and Stanislav (they turn 6 this year)
Last Book Read: 99 Francs, by Frederic Beigbeder ("He's a French author. The book is about the advertising industry and how it makes you want something you didn't want.")
Wheels: Mazda 6
Last vacation: A week in Australia. ("It's a very stunning country—lots of water, very bright colors.")
Next vacation: Euro Disney in Paris. ("Making dreams to come true for my kids.")