Nancy Mellard, EVP and General Counsel, CBIZ Employee Services Division
One of my dreams would be to play golf with Condoleezza Rice at Augusta. Could you imagine 18 holes with her?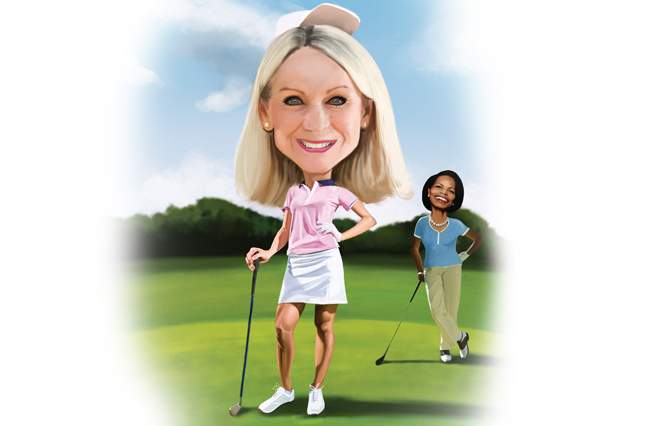 Q
You became the chair of the Council of Employee Benefits Executives on June 1. What's kept you so active in The Council?
A
I also take over as chair of the Strategic Planning and Resources Committee in October. I am very excited to see how those two chairs will coordinate. The Council has an incredibly competent staff and a president who is not just trying to satisfy members but to make them a little uncomfortable, to make them think about how they can be more successful year over year.
Tell me about Leawood, Kansas, where CBIZ Employee Services Division is based.
Leawood is a wonderful place to live and a great place to play and worship. I am a big outdoor person. Leawood has all the simple pleasures and amenities to make living very easy.
You have a law degree. How did you get into the industry?
I started out wanting to be the best litigator I could be within the state of Missouri. After two and a half years, I accepted the general counsel position for a national third-party administrator. For the next five and a half years, I had a baptism by fire into the insurance industry. I managed responses to complaints from all 50 departments of insurance. It was a broad and deep way to be introduced to the way the industry operates.
What does your perfect weekend look like?
Coming home from the office on Friday evening and having a glass of wine with my husband and then Mexican food with friends. Saturday is organizing the house. Then I'm off to the gym. I'm what I call a recovering runner. Then I run all of the errands on my list. I know it sounds silly, but I love it. Saturday evening, I love the theater. We've been members of the Kansas City Repertory Theatre for 30 years. If we don't have plans, I love to open a great bottle of wine and try a new recipe. And then I look forward to church on Sunday morning. After a barbecue Sunday evening, I get ready for Monday morning.
You travel around the country for work. What are your favorite places to visit?
I'm very blessed—our offices are in my favorite cities. Number 1, Washington D.C. Number 2, Chicago. Number 3, New York City. And Number 4, San Jose, Calif., which puts me in San Francisco.
OK, let's play favorites. Your favorite movie?
Oh, God. I don't know if I can name a favorite movie, but Meryl Streep is by far my favorite actress. No one is more talented, no matter what role she plays.
What is something people would be surprised to learn about you?
I started college as a music major in voice, at the University of Saint Mary in Kansas. I ended up changing to English, with a minor in journalism.
How did all that lead to law school?
After graduation, I was an English teacher at a senior high school. I taught creative writing, mythology and contemporary American literature. I was also the assistant varsity girl's basketball coach. But I decided I wanted to get my graduate degree. What did I love to do? I loved to write, read and speak, and that combination meant law school for me.
What is the best advice you ever got?
On a personal level, it came from my dad. He was my Number 1 mentor. He always said, "With education, you can do anything."
What's the most interesting thing in your office?
A picture of myself and Condoleezza Rice. I have had a couple of opportunities to meet her. The first time I intentionally wore pearls because I knew she'd have her trademark pearls on. One of my dreams would be to play golf with Condoleezza Rice at Augusta. Could you imagine 18 holes with her?
How would the people you work with describe your management style?
I'm very demanding, but I never demand anything that I wouldn't do myself. I am also very caring and collaborative.
If you could change the industry, what would you do?
Change the public perception of us to reflect who we really are. I know how good we are, how smart we are, the value we bring to clients, but our challenge is effectively communicating this.
What gives you your leader's edge in this industry?
My leader's edge is my attitude of optimism. A negative approach to anything is a deal breaker.
The Mellard File
Age: "Irrelevant as long as you love what you do."
Hometown: Glasgow, Missouri ("A pretty little town on the bluffs of the Missouri River. I'm very proud of my Midwest roots.")
Family: Husband, Ken (married 36 years); daughters Rachel, a senior marketing manager at Pepsico, in Chicago, and Michelle, an account executive for Nike, in New York City
Last Book Read: The Light Between Oceans, by M. L. Stedman
Most memorable family vacation: Puerto Vallarta, Mexico. ("It just happened. We had all five of us, including my new granddaughter—a full week of pure family. It was just awesome.")
Wheels: Mercedes-Benz E350