Mick Jagger
He'll insure you all have a good time.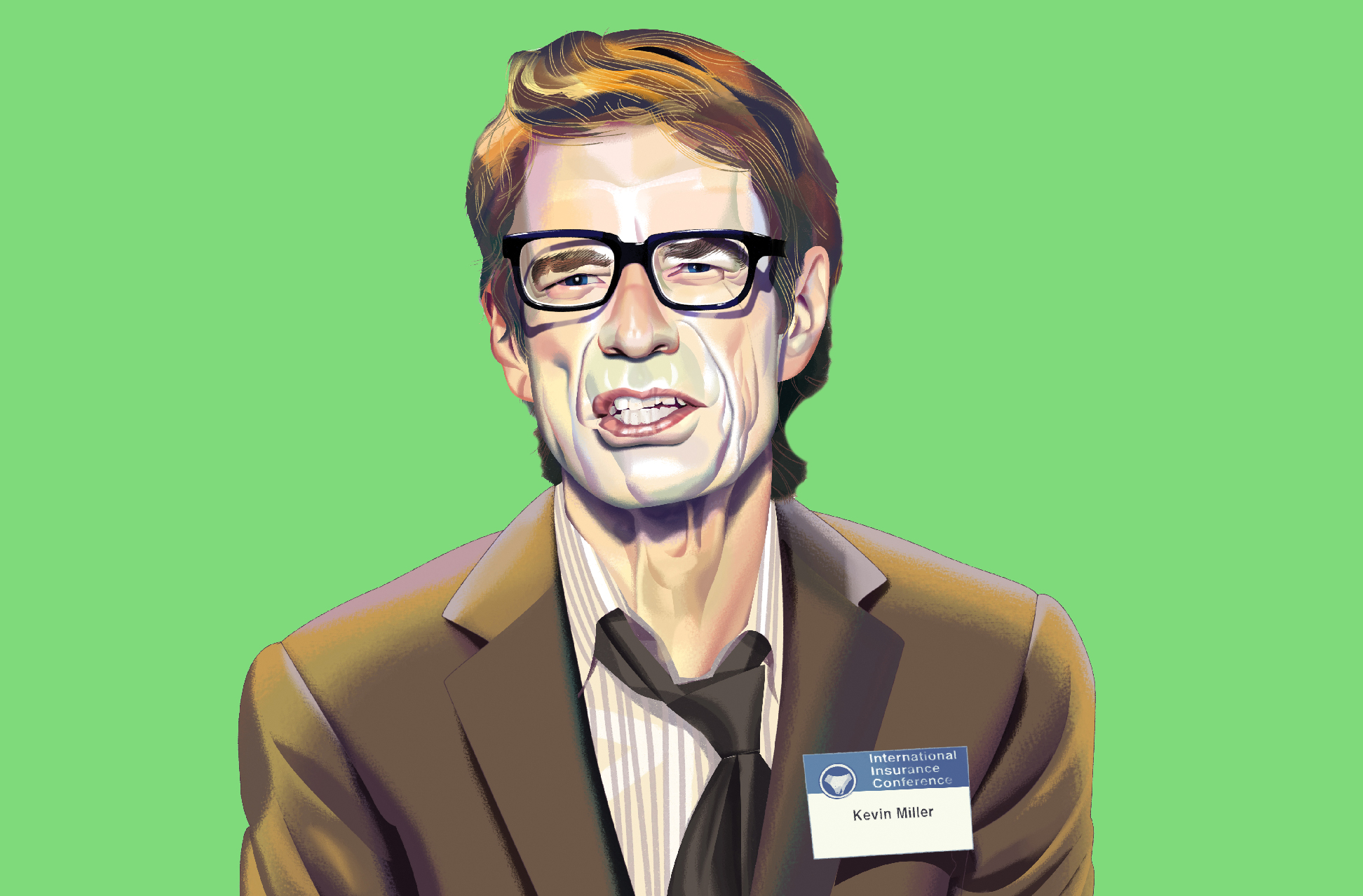 On-screen insurance agents are almost always nerdy, but the dorkiest of all time is also one of the sexiest men alive: the father of eight children by five women, Rolling Stones frontman Mick Jagger. 
In a "Saturday Night Live" skit from 2012, he plays insurance conventioneer Kevin Miller, who watches, straight-faced, in a hotel bar while his colleagues perform awful drunken impressions of…Mick Jagger. (See it on YouTube.)
Did we know he could do comedy? In fact, Jagger, 78, has been in 26 different films and produced seven. As recently as 2019, he had a bit part in The Burnt Orange Heresy, delayed by COVID and now streaming on Hulu.
When the Stones appear on stage, his frenemy from the age of six and writing partner, Keith Richards, plays guitar by Jagger's side. An equally funny SNL skit (1993) has Mick impersonating Keith on Weekend Update, tumbling into an incomprehensible slurry of words. No wonder Keith called him "unbearable" in his 2010 autobiography. But roasting is a Richards trademark. As he told the New York Daily News five years later, "I still love him dearly…your friends don't have to be perfect."
Sir Mick, as he is rarely called despite his knighting in 2002, maintains his frantic energy to this day. His secret: 15 hours of workouts a week, eight-mile runs, a slew of vitamins, an organic diet, and the occasional pint of Guinness. (Kevin, the nerdy insurance agent, would be spared all that.) Blip: Jagger had heart valve replacement surgery in 2019, a procedure that postponed the Stones' next tour. Now it's on again. The Stones are making a 12-stop U.S. tour this fall, with tickets running from $80 up to $9,000 each. After all, that's a lot of kids to support.