Mexico's West May Be Its Best
The Mexican Riviera may not be as popular as its Eastern rival, but it's just as splendid.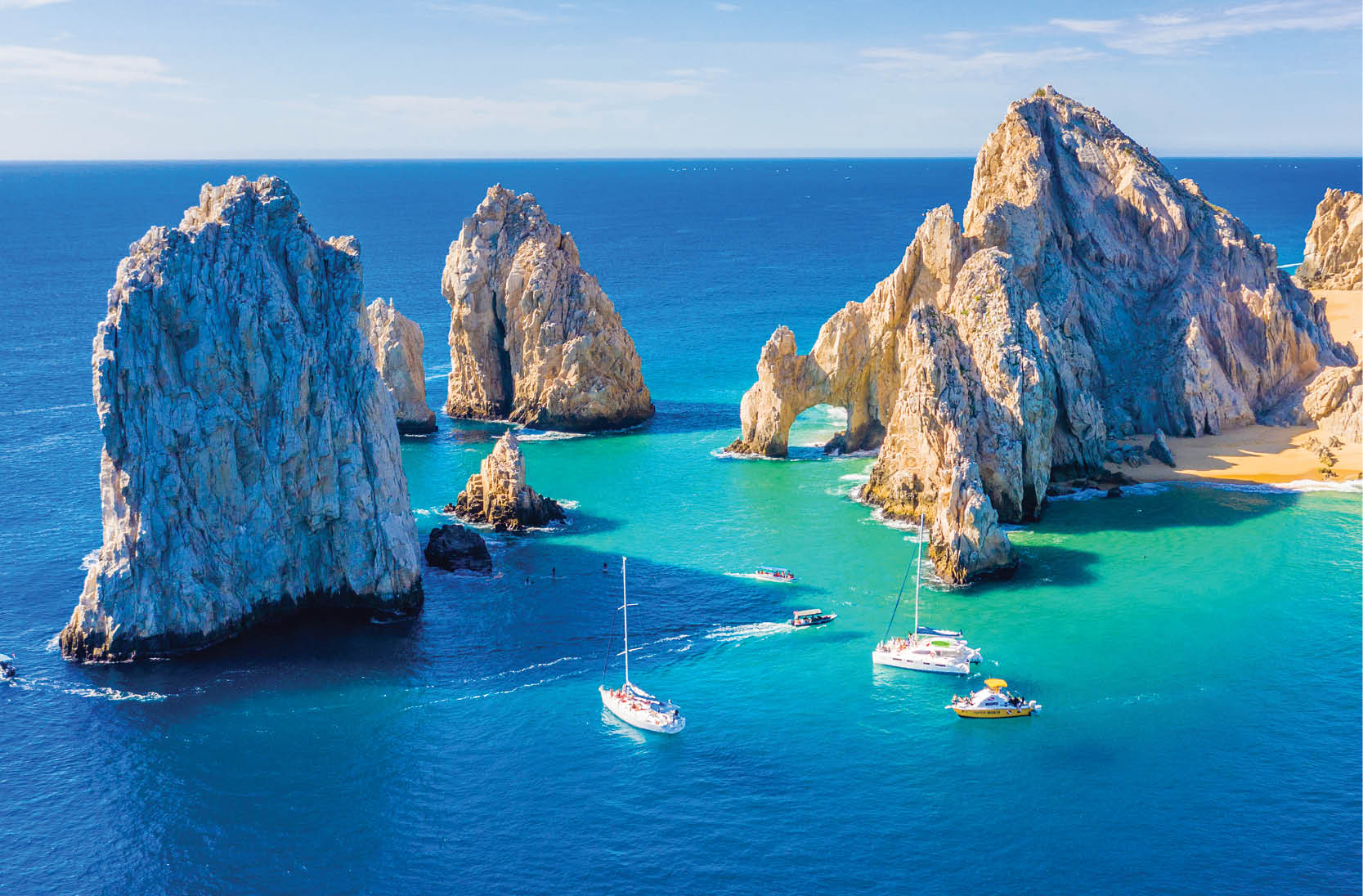 The Riviera Maya—that slice of Mexican paradise that includes Cancun and Playa del Carmen—is often thought of as, according to the latest trendy TikTok slang, the bee's knees.
But this is simply a case of popularity bias. The Riviera Maya is more popular than its west-coast rival, the Mexican Riviera, because that's where more people visit. Cancun welcomes nearly three times as many visitors as the next most popular city on the list (Mexico City) due to its proximity to the populous cities of the southern and eastern United States.
When to go: Head to the Riviera Maya during the dry season between late November and May, when the rains practically disappear.
Currency: Mexican peso: $1 = 17.12 pesos
Language: Spanish is spoken everywhere, and English is widely understood, but it's always wise to learn a few key Spanish phrases to connect with the locals.
Companies to Consider: Le Blanc Spa Resort, Celebrity Cruises, Royal Caribbean and Norwegian Cruise Line
Which is a long way of saying that not only is the Mexican Riviera just as sun-drenched, just as margarita-filled and just as white-sand-beachy as its Cancun-adjacent cousins, it will also be less crowded. And that makes it just splendid to visit.
Spanning over 4,500 miles along Mexico's west coast, the Mexican Riviera is a heavenly stretch of coastline dotted with dozens of seaside towns and stylish cities that beg to be explored. We're talking about easy-going Ensenada, the coastal playground of Cabo San Lucas, walkable Puerto Vallarta, magical Mazatlán, historic Acapulco and the surfer's delight of Puerto Escondido.
Whether sampled individually or collectively one by one, the resulting adventure is one you'll savor. Your journey will be filled with gnarly waves for you to hang 10 (or just three if you're a beginner), cobblestone streets dripping with history, beaches so sugar-white you'll be tempted to add a teaspoon to your morning coffee, migrating whales passing close to shore, and marlins so massive you might just say, "You're gonna need a bigger boat" when trying to land one.
All of that is just the tip of the arch-like rock formation. Here are some more highlights that will have you soon realizing that Mexico's west coast just might be its best coast.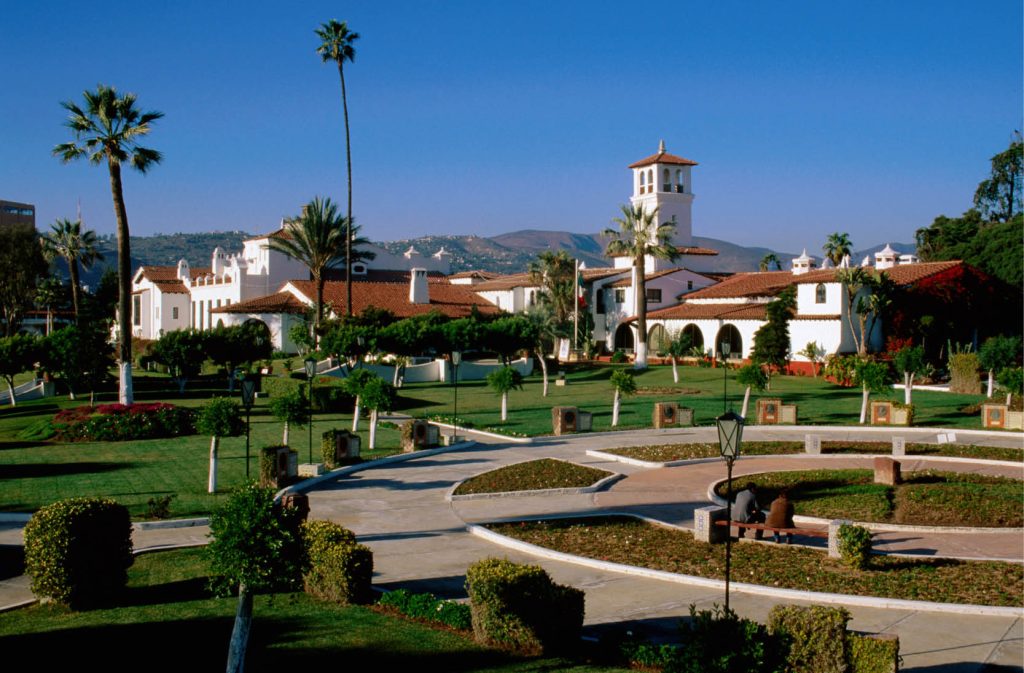 Ensenada
With only a 90-mile drive from San Diego, many visitors enter Ensenada via Federal Highway 1D. But the preferred approach is by sea, for that's when you'll be introduced to this relaxed, Baja California town by its palm-fringed shores and a massive 25-meter-long Mexican flag waving in the brisk coastal winds far above the malecón (waterfront promenade).
The city attracts an eccentric mix of drive-in Californians, cruise passengers, mainland Mexico day-trippers and locals happy for the business. While many enjoy simply wandering the city streets in search of handmade souvenirs and authentic Mexican flavors, some suggest the finest attractions lie beyond the city.
To the north is El Santo Canyon, where hikers will find massive boulders to scramble upon, dark lava rock formations to wind through, and a towering waterfall to cool off in. After the hike, the area's numerous wineries wait to be explored. Baja California produces 90% of Mexico's wine, with more than 150 local wineries taking advantage of the terrain's gentle slopes and the area's Mediterranean weather. After a few sips of a local chenin blanc in a historical adobe house, you'll see why Anthony Bourdain once referred to this region as a "little Tuscany."
Whale watching is also quite popular here, thanks to Ensenada's location near the annual gray whale migration between December and April. Boats of all shapes and sizes will take you out into the water to stare in awe at these 30-ton behemoths. If you're not there during the migratory months and still want to see water spouting high into the air, then fear not. Just 17 miles south of Ensenada you'll find La Bufadora, the Blowhole. The second-largest marine geyser in the world, it's capable of shooting water well over 60 feet in the air.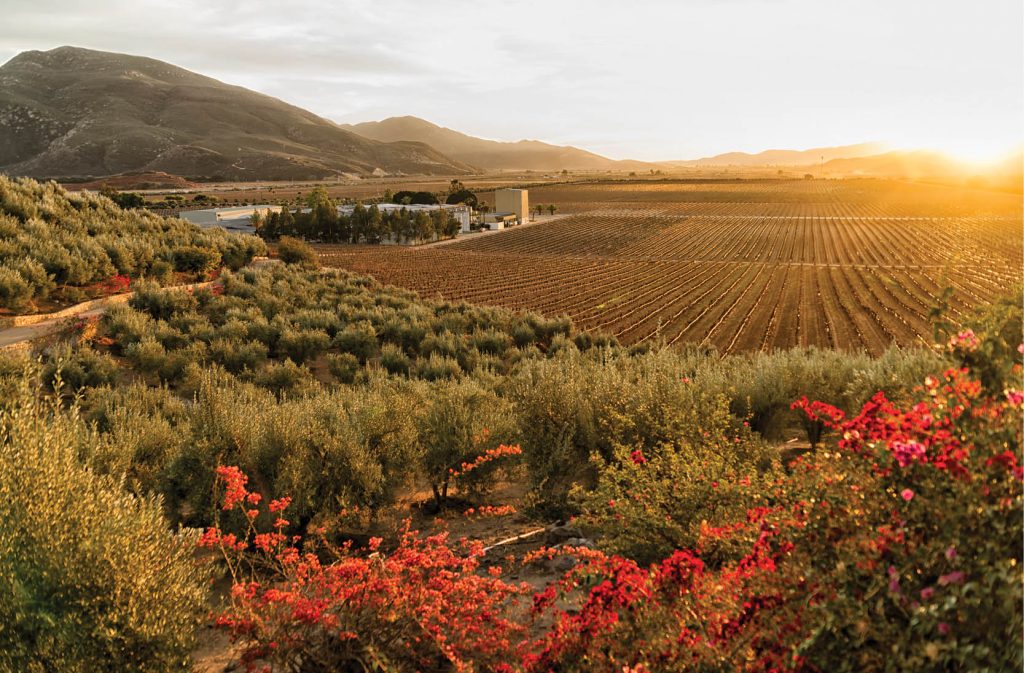 Cabo San Lucas
Further down at the tip of the Baja Peninsula, the once-sleepy fishing village of Cabo San Lucas has now become an international star on the travel scene. Surfers and anglers come to test their mettle in the cold, deep waters. Golfers of all skill levels tee off at championship courses with sea views. The rich and famous pamper themselves in luxurious five-star resorts far from the prying eyes of the public. Shoppers stroll the La Coyota shopping village in search of hand-embroidered crafts, Mexican art and ceramics. And partygoers head to Plaza Bonita for the raging nightlife scene, which once earned Cabo the dubious descriptor of being a "drinking town with a fishing problem."
If you don't fit into any of these categories, the town still has plenty to offer. An invigorating morning hike up Mt. Solmar will reward you with a jaw-dropping panorama of Cabo City, both Divorce and Lovers Beaches, the Sea of Cortez and the Pacific Ocean. Once you've descended, a short boat ride will take you to Land's End for a closeup inspection of El Arco, the Arch. This impressive rock formation was gradually carved by formidable winds racing across the Pacific, creating a natural doorway to the sea beyond. The entire area is a photographer's dream, especially when sea lions bark and bask in the sun on nearby beaches.
Overall, Cabo has a glitzy side that attracts visitors worldwide. If you're in search of something a bit more authentic, a short 20-mile trip up the coast will land you in San Jose del Cabo, which has a quieter atmosphere. This town is a relaxing blend of art galleries and colonial architecture, a place to stroll along its historic downtown to find art boutiques and a celebrated farm-to-table dining scene.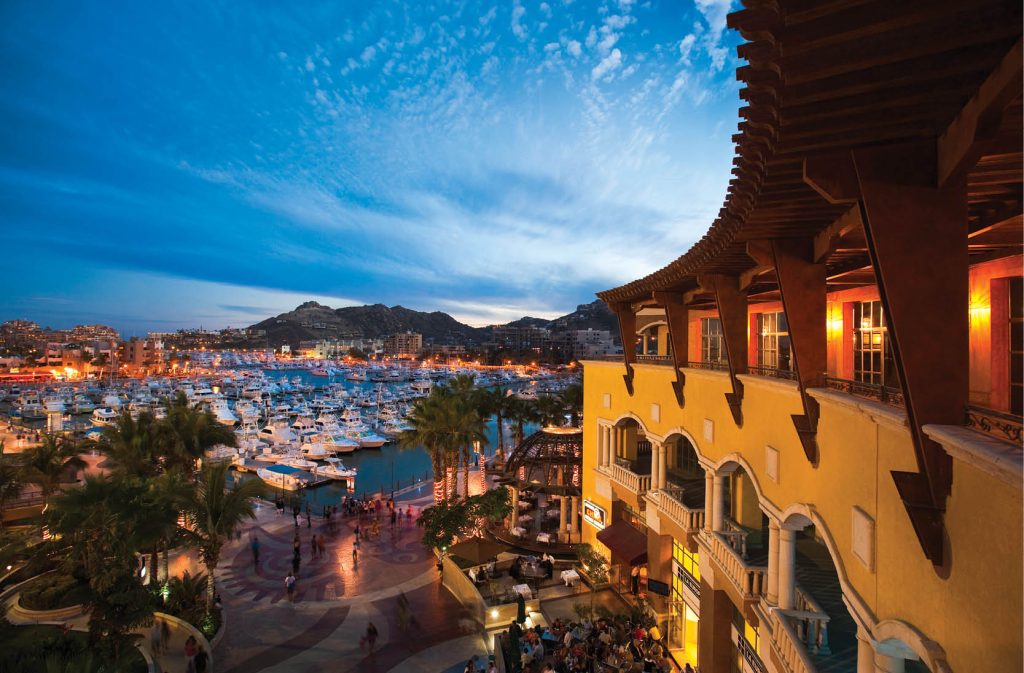 Puerto Vallarta
As beguiling as Baja California is, mainland Mexico is where you'll find the country's culture and hospitality at its most genuine. Nowhere is this more apparent than in Puerto Vallarta. Set on Mexico's largest bay and embraced by the Sierra Madre Mountains, Puerto Vallarta oozes with charm, an extremely photogenic, tranquil seaside escape filled with wide promenades, cobblestone streets and warm, salty breezes.
This quiet, waterfront village was virtually unknown until director John Huston filmed The Night of the Iguana here. Huston, along with the film's stars Elizabeth Taylor and Richard Burton, fell in love with the town, buying homes and visiting often, bringing Tinseltown elite along for the ride. In fact, Burton and Taylor's home is now a nine-suite boutique hotel called the Casa Kimberly.
But this resort town doesn't need Hollywood heritage to keep visitors happily engaged. You could spend weeks here appreciating the historic whitewashed buildings, gazing up at the Church of Our Lady of Guadalupe cathedral, mountain biking the Sierra Madres, kitesurfing across Banderas Bay and snorkeling in the underwater caves of Los Arcos. And while many Mexican towns have a waterfront esplanade called a malecón, Puerto Vallarta's may be the best. This vibrant, mile-long boardwalk is filled with art, lively bars, exquisite eateries and life-changing views.
Life-changing describes the Mexican Riviera to a tee. It's the best of Mexican culture mixed with elements of paradise. It's the reason that, in the film Shawshank Redemption, Andy Dufresne told Red to visit him here, in the seaside town of Zihuatanejo, making the old convict repeat it to remember the name. It's a place that will give you a fresh lease on life, whether you enjoy it for a day, a week or a year.
Any time spent along the colorful coast of the Mexican Riviera should include tasting as many culinary delights as you can. With a focus on fish and fresh flavors, here are some staples that are definitely worthy of your time.
Fish tacos > These were born in Ensenada, so be prepared to taste some of the best you'll ever have here, including some that come with lobster, octopus or abalone.
Ceviche tostada > In Manzanillo, be sure to try this citrus-marinated raw fish scooped up with pieces of deep-fried tortilla.
Chocolate clams > Found in Cabo, these massive bivalves (up to six inches long!) are named for the color of their shell, not their delicious flavor.
Pescado embarazado > This charcoal-grilled fish slathered with a distinctive salsa made with cascabel chili peppers is best enjoyed in Puerto Vallarta.
Bearded tamales > In Mazatlán, tamales are often made with headless, antenna-less shrimp, which is why it was given its colorful name.
A cruise is an excellent way to sample the very best of the Mexican Riviera. Embarking from Los Angeles, San Francisco or San Diego, you could spend your time snorkeling coral reefs, spotting whales, shopping for handmade crafts, and falling in love with those glorious Pacific sunsets. Most itineraries visit the destinations mentioned above but often include these gems below.
Los Angeles > Embarking from L.A. gives you the opportunity to spend a day or two before your cruise starts, exploring all the cinematic history, incredible food and glitzy glamour La La Land is famous for.
Mazatlán, Mexico > With one of the world's largest boardwalks, a massive baroque-style cathedral and plentiful animal encounters with white-tailed deer, armadillos and herons, your afternoon here off the ship will be one you won't soon forget.
Manzanillo, Mexico > Watch seagulls dive into the waters of Playa Miramar, check out the misty "cloud forest" at the UNESCO World Heritage Sierra de Manantlán Biosphere, or cast a line for striped marlin and sailfish deep into the Pacific.
Huatulco, Mexico > Found at the foot of the Sierra del Sur Mountains, Huatulco is home to nine distinct bays, making it a haven for sea life and aquatic adventures. On land, you can explore the charming old town of La Crucecita, where you may find a 20-meter painting of the Virgin of Guadalupe, the largest of its kind in the world.
Acapulco, Mexico > A favorite stop on longer cruises down the coast to South America or through the Panama Canal, Acapulco is still proudly one of Mexico's oldest tourist destinations. If you can pull yourself away from the beach, be sure to catch the legendary La Quebrada cliff divers.