Mary Beth Sullivan, President & CEO, Huntington Insurance
Leaders need to be lifelong learners, self-aware and be able to live to the values and mission of their company.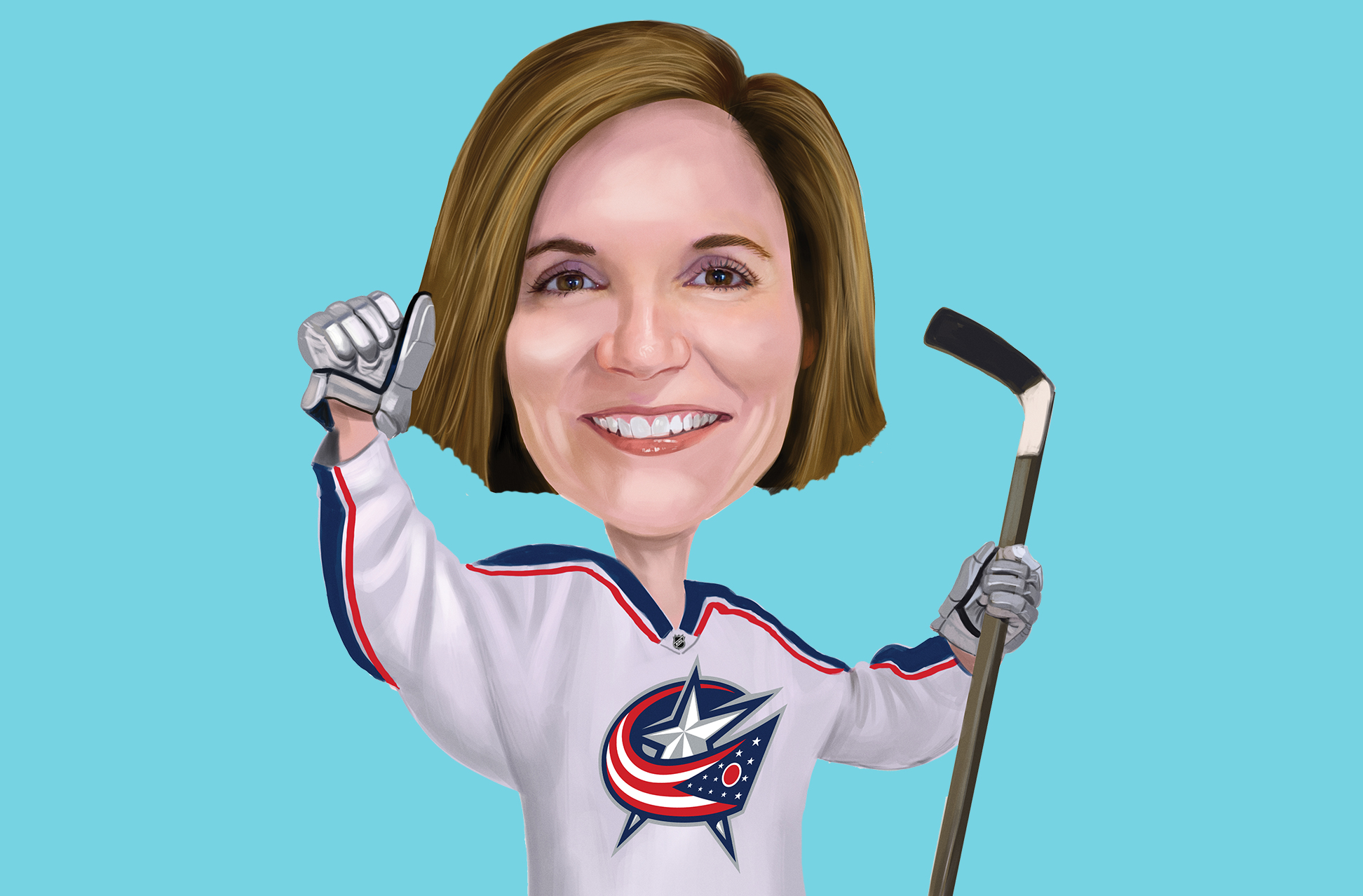 Q
You were born and raised in Buffalo. What's the greatest misconception about your native city?
A
That the weather is terrible all year round. Buffalo actually has one of the most pleasant summers you can imagine.
FAVORITE VACATION SPOT: "Some sort of beach. We prefer to try different beaches."
FAVORITE RESTAURANT IN COLUMBUS: The Pearl
FAVORITE DISH AT THE PEARL: "Any fresh seafood and my favorite Italian white wine."
FAVORITE MOVIES: Silence of the Lambs and Terms of Endearment
FAVORITE ACTOR: Bradley Cooper
FAVORITE MUSICIAN: Bruce Springsteen
FAVORITE SPRINGSTEEN SONG: "Anything off 'Born to Run.'"
FAVORITE BOOK: "I'm a pretty big reader. One that's sitting on the table in the family room is called Make Your Bed" [by retired U.S. Navy Admiral William H. McRaven].
FAVORITE AUTHOR: Harlan Coben
FAVORITE HARLAN COBEN BOOK: Tell No One
FAVORITE SEASON TO BE IN COLUMBUS: Fall
Once you moved to Columbus, did you feel obligated to root for the Buckeyes?
That's a very sensitive topic in Columbus! If you're not a Buckeyes football fan, you should be ready to defend your team against the masses.
What are your favorite things to do in Columbus on weekends?
I'm a hockey fan, so I really enjoy going to Blue Jackets games. In Columbus there's always new restaurants and places to go.
You were a communications major at Canisius College. What were your career goals?
I did not think I was going into insurance when I was in college. When I began my career at an insurance company in Buffalo, I started in public relations. But I asked a lot of questions of the CFO at the time, and over time my interest grew and I became responsible for product development and an underwriting unit.
What has kept you in the business for so long?
I think the insurance industry has a great purpose—to protect families, businesses and the employees of those businesses. There is a sense of pride in delivering insights and sharing expertise with customers.
Have you always seen yourself as the executive type?
I am comfortable with leading change and evaluating business risks, so that can lend itself to leadership. But I did not explicitly plan this path for myself.
What do you consider to be the most essential skills for a leader?
Leaders need to be lifelong learners, self-aware and be able to live to the values and mission of their company.
What is the best advice you ever got?
My father grew up during the Great Depression and went through World War II, so he was always very sensitive to the financial implications of your choices. He would always say, "When you invest in yourself, work hard enough to get your investment back." His communication style was very forthright. I think I inherited that trait.
Who has been an influential mentor to you?
Bob Zak was an early mentor. He was the CFO and then president and CEO of Merchants Insurance Group in Buffalo, where I worked. Bob welcomed different ideas and tackled every issue by first understanding the facts and numbers. At Huntington, Mary Navarro, who's retired now but was the head of our consumer bank, taught me that for any new initiative you must start with the value proposition for the customer. Sandy Pierce, leader of our Huntington's Private Bank, could teach a master class in building relationships and engaging colleagues.
Company culture is important to you. What three words describe the culture at Huntington?
Welcoming. Protecting. Forward-thinking.
How would your co-workers describe your management style?
Straightforward, collaborative and willing to challenge the status quo.
What one thing would you change about the insurance industry?
It would absolutely be to improve diversity. I think our industry does have a unique purpose. We also have career paths that are diverse, whether in sales, account management, claims, etc. We have to start telling the story to a wider audience, and we have to take action with our recruiting and development so we can sustain a diverse population of colleagues for the years to come.
What gives you your leader's edge?
I think being authentic and collaborative at the same time. Nothing happens on your own. It's only through others that you can truly gain success.