Laissez les bon temps rouler!
Group therapy for music lovers.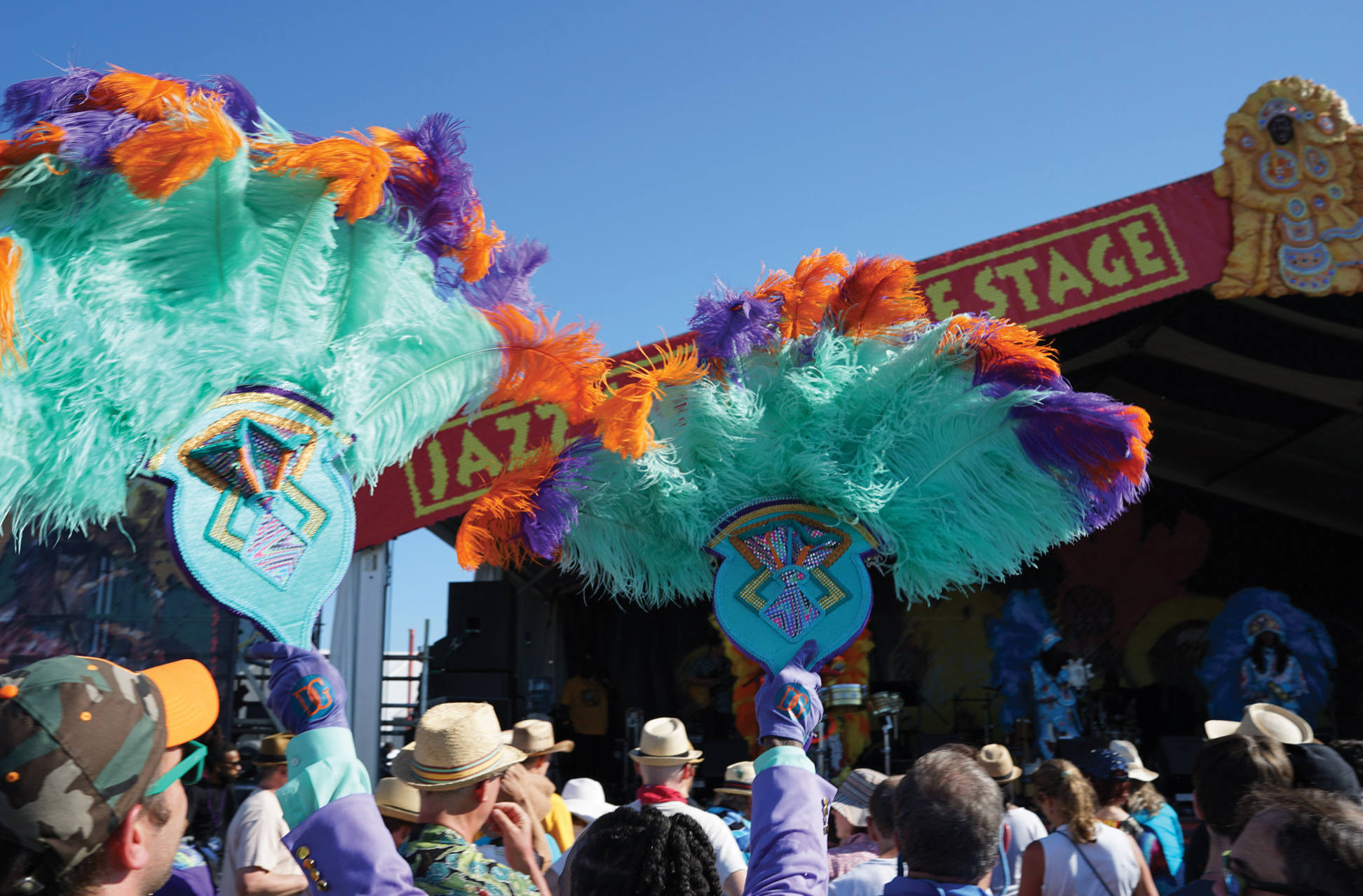 The New Orleans Jazz & Heritage Festival was canceled this year due to the pandemic, bumming out 400,000 fans, more than half of whom make the pilgrimage to the Big Easy for the event every spring.
In a testament to New Orleanians' reverence for tradition and "passing a good time," local radio station WWOZ teamed up with the New Orleans Jazz & Heritage Foundation to play archived sets from previous Jazz Fests (as the festival is referred to) on the days and times artists and bands would have performed. The virtual event was called "Jazz Festing in Place" and billed as "Group Therapy for music lovers around the world!"
Jazz Fest food vendors, who are as big a draw as the music, held pop-ups at Pythian Market food hall in downtown New Orleans, where folks did curbside pickup of fest favorites like Prejean's pheasant, quail and andouille sausage gumbo. New Orleanians donned their festival shirts, set up their festival chairs in their backyards, or congregated with neighbors (from a safe distance) on their respective porches, turned on WWOZ, popped an Abita beer, and listened together to some of the most legendary Jazz Fest performances, including Bruce Springsteen's post-Katrina tour de force (tears flowed).
Festivals like the Chicago Blues Festival and CMA Music Fest, Nashville's annual celebration of country music, have been scrapped this summer. Meanwhile, the organizers of Austin City Limits Music Festival and Beale Street Music Festival are crossing their fingers the show will go on this fall. Still, it could be a while before you are able to attend your favorite festival. While you may have missed Jazz Festing in Place with the two million people from around the world who tuned in, setting up your own mini-festival on a sunny summer day in your own backyard is as easy as turning on your laptop and hooking up a speaker. Like most of us, musicians, who are currently unable to play clubs or tour, are working from home. Artists from the music capitals of New Orleans, Austin, Chicago, Memphis and Nashville are live-streaming concerts from their living rooms. Whether your jam is jazz, funk, rock, blues or country, someone is playing a virtual concert you can stream.
As for fest food, you can order specialties from some of the most iconic restaurants in each of these cities through the gourmet e-marketplace Goldbelly. Central BBQ's slow-smoked Memphis-style ribs are fully cooked, vacuum-sealed and flash frozen to preserve peak flavor and moisture. Lou Malnati's handmade-from-scratch Chicago-style deep-dish pizzas come ready for the oven. Commander's Palace's turtle soup and garlic bread, staples of the legendary New Orleans restaurant, arrive in portions to feed a family.
The lagniappe, the little something extra as they say in New Orleans, is that setting up a mini-festival is a great way to support not only restaurants that are currently operating at limited capacity but also the musicians whose gig money has evaporated. You can send a donation of appreciation via a mobile payment app like Venmo during the livestream, a great way to help them eke by so you can once again see them perform live at your favorite club or festival. Laissez les bon temps rouler!