Dwight W. Andrus IV's, Lafayette, Louisiana
As the heart of Acadiana (Cajun Country) our residents truly enjoy "joie de vivre," living life to the fullest.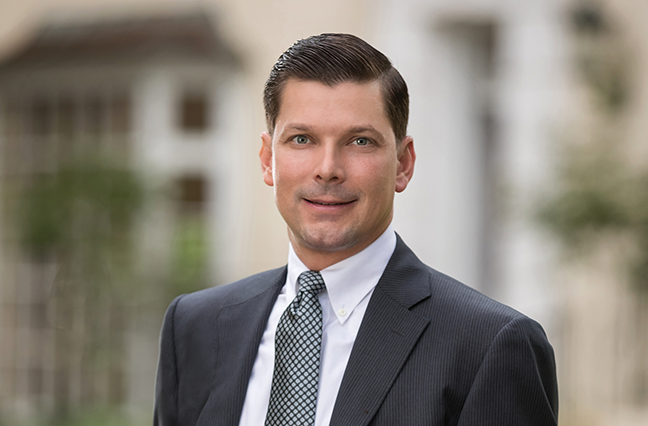 Dwight W. Andrus IV, President of Dwight Andrus Insurance, shares the art and soul of Cajun Country.
What's to love >> Lafayette is one of the largest metropolitan areas in south Louisiana and is steeped in culture, replete with history dating back to the late 18th century. Highlights of our sophisticated arts and culinary scene include the Acadiana Symphony Orchestra & Conservatory of Music and Acadiana Center for the Arts as well as homegrown live music and significant restaurants. I love the people, who are genuinely nice and down-to-earth. As the heart of Acadiana (Cajun Country) our residents truly enjoy "joie de vivre," living life to the fullest.
Industrious >> People in Lafayette are also inherently industrious. Louisiana is profoundly rich in petroleum and natural gas, which has generated many successful business enterprises. Our strong business community also includes companies in the healthcare, retail, manufacturing, IT, construction and transportation industries.
Cajun eats >> We're known for our traditional and delicious Cajun food. Two local delicacies you must try are boiled crawfish, which are in season in the spring, and boudin, a sausage made from pork rice dressing. You'll find both in restaurants throughout the city.
Favorite restaurants >> My favorite new restaurant is Central Pizza & Bar. I love their wood fired pizzas and appetizers. The atmosphere is casual, yet elegant. My favorite restaurant of all time is Pamplona Tapas Bar. It's an inviting place and the cocktails are outstanding. Bacon-wrapped dates, duck fat fries, pork belly, Morcilla-quail egg and hangar steak are all great tapas choices. If you still have room, order the Paella Valenciana.
Best historic restaurant >> Café Vermilionville is a charming and elegant restaurant and bar located in a late 18th century home. The building has served many uses over the centuries—a private home and inn as well as a hospital during the American Civil War. The food, cocktails and service are fantastic.
Cocktails >> I take clients to Ruffino's on the River, which overlooks Bayou Vermilion (the Vermilion River), for cocktails. It has a business-friendly atmosphere and a great bar scene and service.
Stay >> The DoubleTree by Hilton is probably the best all around "true" full service hotel in Lafayette. For a boutique hotel, I recommend the Carriage House Hotel in River Ranch. The area has many fine restaurants, spas and shops.
Live music >> Lafayette is home to many nationally and internationally-renowned musicians, who perform everything from traditional Cajun music to Zydeco, swamp pop, blues and rock on a regular basis, and there are many good places to hear them. But you can't miss with the Blue Moon Saloon. This iconic club is one of America's top venues for roots music and has hosted some of the best musician of all kinds from near and far. The laid back, rustic atmosphere is a cool setting and makes for a special evening.
Festive >> Lafayette hosts the Festival International de Louisiane, a five-day, free festival held every April on the streets of downtown. It's the largest international music and arts festival in the United States and draws crowds of 300,000 people and artists from more than 20 countries. There are also interesting workshops, exhibits, and a variety of performance arts. Don't miss it!
Acadiana >> If you want to learn about Acadiana, you should visit the Vermilionville Historic Village, a living history museum and folklife park that promotes the culture of the Acadian, Native American, and Creole people. Avery Island, where they make Tabasco sauce, is also an interesting peek into our culture and it's just 30 minutes away.
Party >> New Orleans may be better known, but Lafayette has one of the largest Mardi-Gras celebrations in the world. The festivities go on for days with parades, balls, presentations, parties and cook outs.
Outdoors >> Lafayette's surrounding woods and waters have some of the most abundant game and fish species in the country. It is a paradise for hunting and fishing.
Coming soon >> One of the most exciting new developments in Lafayette is Moncus Park, a 100+ acre community-park that is currently under construction in the center of the city.