Jon Trevisan, Senior Vice President, Director of Placement, National Human Capital Practice
We need to think more creatively about evolving our industry. Healthcare reform has accelerated change, but we're nowhere near pushing the envelope.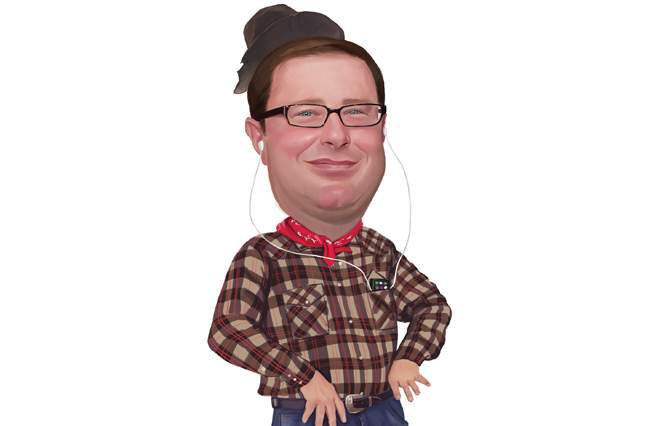 Q
You grew up in suburban Hartford. What was your childhood like?
A
I played sports as much as I could—soccer, baseball, basketball, tennis, golf. I was a typical kid in the late '70s, '80s. Your mom would send you outside at nine in the morning, and you'd come back maybe for lunch and definitely for dinner. Then it was back outside to play until it got dark. I also had a number of jobs growing up—mowing lawns, caddying at the local golf course. As I got older, I started a car detailing business.
How'd you get into the insurance business?
After graduating from Trinity College in Hartford I worked for Cigna as an underwriter. I went through their training program. I wasn't quite sure what an underwriter did, but I figured a training program where they would pay me to learn an industry, that's not too bad. It turned out to be a fantastic foundation for building a career in the industry.
Why Trinity?
I wanted to go to a liberal arts college in an urban location. I was actually a history major and a legal studies minor. I decided my junior year that I did not want to become an attorney. The internship opportunities available in the City of Hartford were a great bonus to supplement the liberal arts education. As it turns out, I had the best of both worlds—a liberal arts education with an opportunity to intern in the business community.
Do you have historical heroes?
I'm fascinated by the Civil War, so I'd say Abraham Lincoln. He had a lot of conviction at a time when it was not popular, and he stuck to that conviction and changed the course of history as a result.
What does your perfect weekend look like?
I have two boys, 11 and 12, so I'm very heavily involved in coaching. My current coaching focus is on soccer. I also enjoy going skiing with the boys and playing golf. We love going to the beach. Our hometown borders the ocean, so we spend a lot of time at the beach.
Let's play favorites. Do you have a favorite movie?
Good Will Hunting. I'm a Boston guy, what can I say?
Musician?
I'm actually one of the few people in the Boston area that likes country music, everything from Willie Nelson to the Zac Brown Band. But I have a pretty eclectic taste in music that ranges from James Taylor to the Rolling Stones to Jack Johnson to classical.
If you didn't go into the industry, what would you be doing today?
I'd either be a lobbyist or a teacher.
Where did you meet your wife?
In Boston. I had recently moved to Boston for a job, and she was in law school there.
Is she practicing now?
Yes, she practices land use and environmental law. She's also a part-time yoga instructor.
What is something people who work with you would be surprised to learn about you?
Growing up in Connecticut, I was a Yankees fan. Both my dad and grandfather were Yankees fans. Since moving to Boston in 1994, I have seen the light and am now a die-hard Red Sox fan. I still have old friends who refuse to discuss baseball with me because of it.
What's the most interesting thing in your office?
To me it would be the pictures of my family. To others it might be either the signed baseball by John Smoltz or the commemorative plate of the state of Oklahoma, which is where I was born. It was given to me by our Oklahoma City office, although they didn't know I was born there.
How would your co-workers describe your management style?
I think they would describe me as flexible, as giving them all the support they want and need but the latitude to do what they feel is most appropriate. And collaborative. As a team we spend a lot of time talking about strategy. We're all virtual…so we don't have the advantage of having as much face-to-face time together as traditional teams do. So communication is key.
If you could change one thing about the insurance industry, what would it be?
Getting people to think more creatively about how we evolve the industry. Healthcare reform has started to accelerate change in that regard, but we've come nowhere near pushing the envelope, especially as compared to other industries.
Last question: What gives you your leader's edge?
Identifying the key traits to develop a cohesive, complementary team. We don't always agree, but each team member brings unique skills that make our team much better than simply the sum of its parts.
The Trevisan File
Age: 43
Hometown: Duxbury, Mass.
Family: wife, Tanya (married 17 years); sons Tyler, 12, and Will, 11
Last Book Read: The Orphan Master's Son, by Adam Johnson. ("A fascinating, fictional story of one man's life in present-day North Korea.")
Last movie: Home (With my youngest son and his best friend.) We've been introducing the boys to movies we saw growing up, so we recently saw Ghostbusters and Stand by Me.
Wheels: BMW 325xi