Jen Weathersbee, VP/Executive Director, Claims & Risk Management Services, InterWest Insurance Services
"I think we're working hard to change the stereotype for young people coming into our industry and demonstrate the vast opportunities that are available."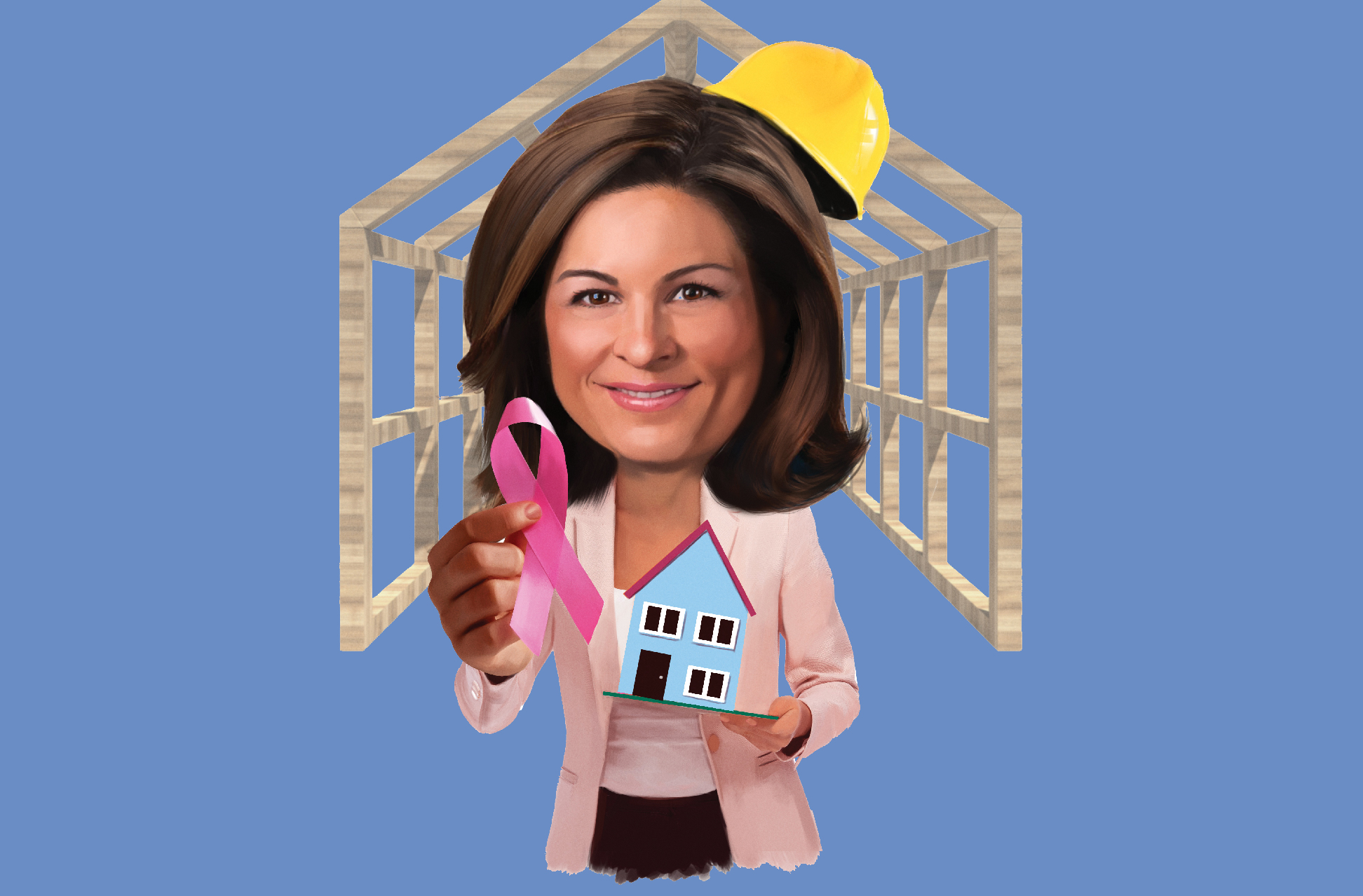 A
I was born in the East Bay but have lived most of my life in the Sacramento area. The past 20 years, we've lived in Rancho Murieta, a golf course-equestrian area about 30 miles outside Sacramento. It's super close to Amador County wine country, which is the laid-back version of Napa.
Favorite vacation spot: Bora Bora ("I got to go on my honeymoon. It looks exactly like the screen saver on every computer.")
Favorite movie: Top Gun ("Maybe that's a product of my younger years, but it's got action and romance. Who doesn't love it?")
Favorite actor: Matt Damon("That's a story. In Good Will Hunting, he looked exactly like my high school sweetheart, Chris. We ran into each other six years after high school, and now he's my husband.")
Favorite musical group: Toad the Wet Sprocket ("A band from Santa Barbara.")
Favorite author: Patricia Cornwell ("I've read all 24 books in her Kay Scarpetta series.")
Favorite restaurant in Sacramento: Roxy Restaurant & Bar
Favorite dish at Roxy: Roxy chopped salad ("The fried zucchini chips are to die for!")
Q
Tell me about your son, Jayden.
A
He's 16, a junior in high school and what I'm most proud of in life. He's a pretty neat kid—kind, funny, really smart and a pretty good wrestler. He has an amazing love of cars, especially Porsches. We acquired a 1984 Porsche 911 that we take to cars-and-coffee every weekend.
Q
Who were your childhood heroes?
A
My childhood hero was my stepdad, Tim White. He raised me as his own from the time I was 4. He wiped my tears and walked me down the aisle. He also taught me love and independence. He is my Dad.
Q
What was your favorite class in high school?
A
Media production. I went to a high school that had a visual and performing arts concentration, so I was introduced to broadcasting, camera work, editing. I was a communications major in college until I switched to American studies. I wanted to be a broadcaster or a teacher.
Q
You and your family have been involved in several charitable groups, including Habitat for Humanity and the American Cancer Society. Why those groups?
A
I feel close to Habitat for Humanity. It's something my son is passionate about, and we've been able to volunteer together. With the American Cancer Society, my best friend is a breast cancer survivor. My husband is a vet motocross racer, and we founded the annual "Race to E-Race Breast Cancer" to benefit the American Cancer Society. We reached out to professional motocross riders for gear or helmets and auction them off at this race. We raised about $2,500 the first year and just under $10,000 by the last year.
Q
How has InterWest coped with the pandemic?
A
I think everybody has struggled with the pandemic. For InterWest it's been an opportunity for us to be able to be there for our clients when they need us most. Our structure and technology allowed us to be nimble quickly and accommodate remote work for our employees. We learned we can pivot and adapt to new ways of doing things.
Q
Is there a leader in the business world, in any industry, whom you most admire?
A
Kendra Scott, the jewelry designer. She is a female entrepreneur, philanthropist, and mother. She started grassroots, making jewelry out of her garage, and her company is now valued at over a billion dollars. Her values resonate, and she is a role model for women in business. Plus, her jewelry is amazing. My Kendra Scott collection is quite vast.
Q
What's the most interesting thing in your office?
A
A piece of art I purchased at auction at the Leukemia and Lymphoma Society gala in 2016. It was painted by Sasan Daliri, the 5-year-old son of one of my colleagues who is a survivor of the disease. The painting is like a Jackson Pollock, with paint splatters everywhere—purple, blue, orange, red, yellow, green. It's displayed proudly in my office.
Q
If you could change one thing about the insurance industry, what would it be?
A
I would change the perception of the insurance industry. I think we're working hard to change the stereotype for young people coming into our industry and demonstrate the vast opportunities that are available.
Q
Last question: What gives you your leader's edge?
A
I think my emotional leadership style creates an environment of optimism and allows me to create career paths and positions that match people's strengths.