Jamil El Bahou, Chairman, Silverbrook Holdings
Leaders come and go. It's great ideas, better execution and long-term visions that stick.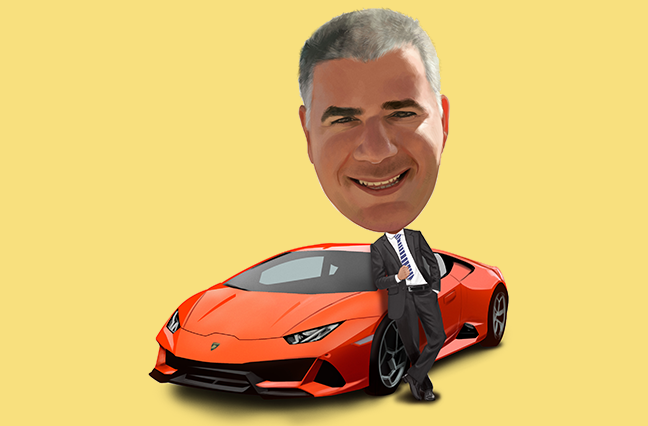 Q
Tell me about growing up as an expat overseas.
A
It exposed me to different cultures, different languages and different people. It basically expanded my view of the world and motivated me to look beyond the pond. Traveling and working abroad better prepares you for trends that are both coming and going on either side of the Atlantic or Pacific.
Favorite vacation spot: South of France
Favorite city to travel to: Milan ("The food, the people, the business.")
Favorite movie: The Thomas Crown Affair
Favorite singer: Frank Sinatra
Favorite book(s): (1) Blue Ocean Strategy by W. Chan Kim and Renée Mauborgne ("It's been a very big influence on my business thinking."); (2) The World Is Flat by Thomas Friedman; (3) Jack Welch and the G.E. Way by Robert Slater; (4) Competitive Advantage by Michael Porter; (5) Platform Revolution by Geoffrey G. Parker, Marshall W. Van Alstyne and Sangeet Paul Choudary; (6) The Art of War by Sun Tzu; (7) Screw It, Let's Do It by Richard Branson
You're a sports car enthusiast and member of several car clubs. Tell us more.
Life is short. It cannot be only about your work. You need to find time to unwind. I am an avid motor enthusiast, and I'm particularly involved with marques such as Lamborghini. I have the privilege of being president of the Lamborghini Club of Bahrain.
Your father has also had a long career in insurance. Did you expect to go that route?
My father is and always has been an inspiration for me, and he was a big factor in getting me involved in the industry.
Does your dad still give advice?
Like any parent.
Is there a leader in the business world you most admire?
Leaders come and go. It's great ideas, better execution and long-term visions that stick.
Do you think about that in terms of your own business?
Every moment of my life.
How do you stay relevant?
I think you have to be a good learner, a good reader, and I think you have to avoid being arrogant or overconfident. If you have a good idea, pursue it.
Tell is about your upcoming book, The Business of Me.
It's not really about me. It's more about my advice for would-be entrepreneurs and young businesspersons. It's basically about everything from negotiating to building a business to managing success. It also talks about our industry going digital. We are invested heavily in that at the moment. That's what I do on a day-to-day basis.
Tell me about Silverbrook Holdings.
It's a collection of international insurance and reinsurance businesses. We own and operate a portfolio of leading local and regional brokerages, managing general agents and a reinsurer. I started my career on the risk management advisory side and then moved to broking and underwriting. We built an international operation employing over 250 people across the Middle East, Africa and Asia, and we're now investing heavily in the international underwriting space via our ConnectUW group platform.
You're also the founder and chairman of GBN Worldwide, which is now in 140 countries. Why did you think there was a need for such a network?
I saw an opportunity to create a different kind of insurance network for the greater international (re)insurance market and not just insurance brokers. We share tools and resources, product development, research information and, of course, business development opportunities among our carrier, broker and specialty members.
How would your co-workers describe your management style?
I'm not sure. I never asked them that question. We employ leaders at every level in our organization, not managers.
If you could change one thing about the insurance industry, what would it be?
To be honest, I can't think of anything I'd want to change. It's an industry that has its opportunities and challenges. Personally, I would like to see more passporting and freedom of services arrangements like we have within the EU.