Inspiration for Future Surfing and Sailing Adventures
Check out these books for your water sports fix.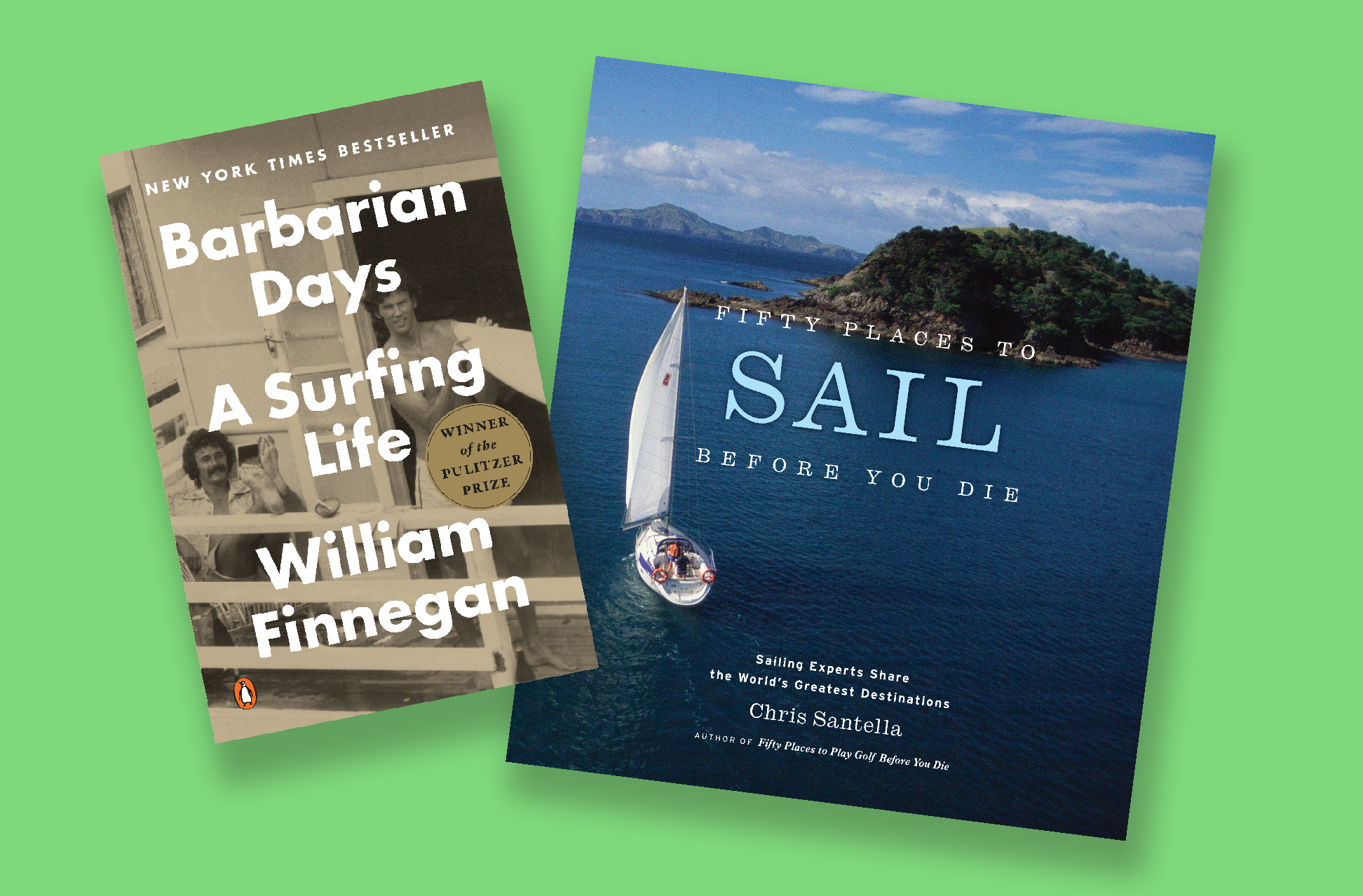 If your summer plans don't include the beach, you can find inspiration for future surfing and sailing adventures in these tomes about two of the most exhilarating water sports.
Even if the idea of wiping out on a wave or beating upwind in a storm doesn't appeal to you personally, the writing and photography will give you a taste of the action.
Barbarian Days: A Surfing Life This memoir by William Finnegan won the 2016 Pulitzer Prize for autobiography. Raised in California and Hawaii, Finnegan started surfing as a child. His book "is an old-school adventure story, an intellectual autobiography, a social history, a literary road movie, and an extraordinary exploration of the gradual mastering of an exacting, little-understood art."
100 Best Surf Spots in the World From the Gold Coast in Australia to Aveiro in northern Portugal, tag along with author and photographer Rod Sumpter who spent 30+ years traveling the globe in search of the perfect wave. Each destination has stunning photography of the area as well as the breaks, a location map, notes on the surf and why it is ranked, the skill (and nerves) required, and a personal anecdote from Sumpter.
Fifty Places to Sail Before You Die Chris Santella's bucket list of the best places to sail in the world is based on interviews with the sport's greatest racers and adventurers. The stories are geared more for the racer and less for the cruiser, but it's still interesting to get the skinny from sailing luminaries like Gary Jobson, who was a crew member of the winning 1987 America's Cup team; Jeff Johnstone who started J/World; and the award-winning sailing writer Lin Pardey.
Sailing As a professional sailor, Onne van der Wal has captained all kinds of boats, raced yachts in every imaginable weather condition, and crossed the Atlantic more than 10 times. He realized that his second talent was photography when his father gave him a camera to document his experiences on the water. From schooners cruising the Mediterranean to catamaran expeditions through the Antarctic, this masterpiece of sailing photography may inspire you to plan a sailing adventure of your own.