James Roe's Indianapolis, Indiana
Indianapolis is clean, friendly and family focused.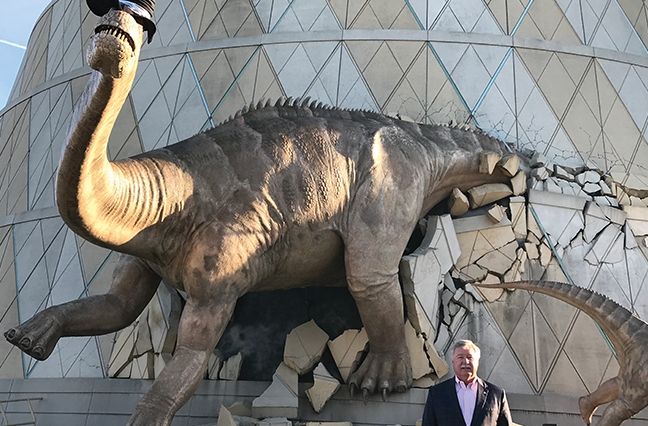 James Roe, President of Arlington/Roe, shares his Indy.
What's to love >> What I love about "Indy," as locals refer to the city, is its Midwestern values and diverse cultures. It is clean, friendly and family focused. Even though it is a midsize city, it offers big-city activity and opportunity (we are ranked fifth in fastest high-tech job growth areas in the U.S.). You can get anywhere in under 30 minutes.
Dining scene >> There are fine and fun dining choices all over the city. We are a restaurant test-kitchen city for national chains and home to numerous locally owned farm-to-table restaurants.
Favorite new restaurant >> Luciana's Mexican Restaurant and Cantina. Like our company, it's family owned and operated. The food is wonderful, and the family involvement is refreshing. The restaurant is named after their 3-year-old daughter.
Classic eats >> St. Elmo Steak House, which opened in 1902, is well known for its "World Famous Shrimp Cocktail." The James Beard Foundation honored St. Elmo in 2012 with an America's Classic Award.
Cocktails >> Our office is located in the Keystone Crossing complex. Complete with office buildings, hotels, a fashion mall and restaurants galore, there are any number of places to take a client for cocktails, and we try them all. However, for a view of Indy Downtown, we go to The Eagle's Nest restaurant, which slowly rotates in a circle to give you a full panoramic view of the city.
Stay >> The Indianapolis Marriott North at Keystone Crossing is a great place for people who want to stay near restaurants and shops. Downtown, I recommend the JW Marriott Indianapolis and the Conrad Indianapolis hotel.
Things to do >> There is so much happening in Indy. The Children's Museum of Indianapolis is the largest in the world. The Indianapolis Zoo is the largest privately funded zoo in the United States. We are known as the "Amateur Sports Capital of the World" and are the home of the NCAA. Of course, the Indy 500, the world's largest sporting event, is not to be missed.
Outdoors >> You can do it all in Indy. We have parks, trails, sporting events, bike rentals, golf courses galore, and sidewalks everywhere you look!
Hoosier hospitality >> If you plan to visit Indy and have a question, we'll do our best to answer or point you in the right direction.