Imagine…
…all of the people's generosity in uncertain times.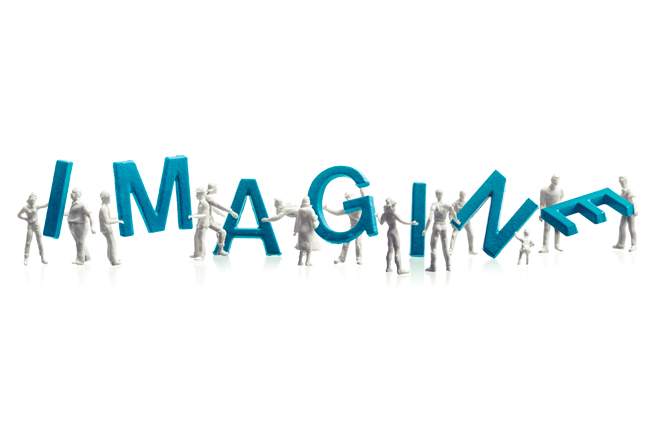 One of the biggest charitable projects undertaken by Miller, the London-based international brokerage, is a 115-year-old steamship now docked more than 5,000 miles away in one of the world's poorest nations.
Miller is a founding organization and major fundraiser for the Chauncy Maples Malawi Trust, which is renovating Africa's oldest passenger steamship, the Chauncy Maples, and turning it into a floating health clinic on Lake Malawi.
Around the United States and across the world, the insurance industry's brokerages, carriers and individual employees are among the most generous givers of money, time and support to local and international charities, nonprofit organizations and people in need. In many cases, companies support the charitable endeavors by giving a share of their annual profits to affiliated foundations or grant-making arms of their businesses. Frequently, they augment those donations with revenue from gala dinners, rock concerts or sports outings. The industry routinely offers employees a chance to spend time during the workday volunteering for charities or taking part in corporate-sponsored community projects.
Miller has donated nearly $40,000 to renovate the Chauncy Maples while helping to raise an additional $155,000. Another $1.5 million is needed to complete the project. A good chunk of that was raised in September in a team fundraising event called the Big Row. Participants around the world got on rowing machines and worked together to collectively cover 1 million meters, the approximate circumference of Lake Malawi. In London, more than 2,000 people, including five teams from Miller, took part in the Big Row, and the Miller teams raised the third-largest amount among all insurance participants.
The Chauncy Maples was built in Glasgow in 1899, but she has not sailed for a decade. Once the ship is renovated, an on-board nursing team will provide maternal and primary health services for common diseases and HIV/AIDS, as well as dental care, child immunizations, pre- and post-natal care and family-planning assistance.
The need for such a clinic is great. Malawi suffers from a high rate of maternal mortality, HIV/AIDS, malaria and tuberculosis. The 4 million people who live along Lake Malawi have no access to roads and virtually no access to health services. Nearly one in five children die before their fifth birthday.
Across the industry, charitable endeavors often date to a company's beginnings. Lloyd's, founded 325 years ago, has assisted the families of Britons wounded or killed in war through the Lloyd's Patriotic Fund, which came into being during the Napoleonic Wars in 1803. The Patriotic Fund began as a means to help those wounded or killed in major sea battles. It has since moved beyond its maritime roots and now assists the families of all British casualties of war.
In some cases, the projects are grand in scope.
Lipscomb Pitts Insurance, a major insurance brokerage in Memphis, owns the Breakfast Club of America franchise in Memphis and uses it to bring together the entire corporate community in a variety of charitable events that are open to the public at no cost. Jeremy Park, vice president of communications for Lipscomb Pitts and the face of the Breakfast Club in Memphis, says the firm spent about $1 million in 2012 underwriting 186 events. For example, 400 volunteers came out to pick up more than 34,000 pounds of trash at a nearby lake, and hundreds of volunteers engaged in a "Samaritan's Feet" foot wash and shoe distribution for low-income youngsters.
"We can make a dent with our 130 employees, but we can have a much greater impact if everyone in the city can come in and fuel the engagement," Park says. "We're not doing it as one entity but as 75 partner companies engaging the whole city. Everyone, as an individual or corporate or collective entity, can come in and be a part of making this Mid-South region stronger and better and more successful."
Some ventures are more tightly focused but equally rewarding, such as Barney & Barney's efforts to assist "I Love a Clean San Diego," a nonprofit dedicated to preserving the environment and wetlands in San Diego. Close to 100 Barney & Barney employees participated in a clean-up day at a local park.
"I am still trying to get the red paint off my tennis shoes from painting curbs at the park," CEO Paul Hering says. "I thought it would be one of the easiest jobs, but it turned out to be one of the messiest. It was great fun and something I'll never forget."
Some efforts are local, and some are international.
"As we grow stronger, we discern that an important part of business success is a firm's relationship with its community, and supporting the community starts with helping our children," says André Rocha at MDS. "MDS is engaged with community support, both in Portugal and Brazil, specifically focused on education and the future of children."
Among the charities MDS is supporting are local initiatives in art and music education, including the Casa da Música, the Serralves Museum of Contemporary Art and the Museu do Douro in Portugal, and the Associãçao de Solidariedade e Acção Social de Santo Tirso in Brazil, which is designed to help children facing developmental risk or hazard. MDS also works with the Brazil Foundation to sponsor a project that helps 50 children with visual handicaps.
In Chile, Lilienfeld Corredores de Seguros engages its employees in projects designed to recycle batteries and paper. Renato Lilienfeld, partner and CEO, says employees bring all used batteries to work, where they are collected and delivered to a safe place. In addition, the company collects all types of used paper in the office and encourages employees to collect papers at home. The papers are dropped into recycling containers that are picked up every 10 days by the Fundación San Jose and sold to a recycling factory; the money from the recycled papers is then used to buy milk and diapers for babies in need. Lilienfeld says every 99 pounds of recycled paper can buy 30 diapers or 15 bottles of milk.
"We have been engaged in several charitable activities for a long period of time," Lilienfeld says. "The idea behind this is that we believe that, if we are doing well in life, we should help those who are not doing so well. There is always somebody who needs help."
Damien Honan, CEO of Honan Insurance Group of Australia, is an avid sportsman, so Honan's charitable endeavors tend to focus on charities involved with general health and well-being. Honan provides financial assistance to the charities, and the company's employees volunteer to participate in charitable activities.
"At Honan's, we feel a responsibility to the community to support and encourage sports participation and healthy lifestyle choices," he says.
Graham Clarke, CEO of Miller of London, is not only involved in Miller's giving, he also is a trustee of Lloyd's Charities Trust. The industry's work in the East End of London, which is marked by high levels of poverty, homelessness and unemployment, is particularly important, he says.
"We live and work in a rarified existence, like downtown New York, with massive buildings and loads of wealth, but right on our doorstep we have some extreme poverty," Clarke says. "Quite a lot of insurance entities, and Lloyd's in particular, have tried to support local charities in the East End of London. Anchor House (one of the charities Lloyd's assists) is an award-winning charity helping the homeless and unemployed and has achieved fantastic results. Miller has made a significant contribution to Anchor House."
Lloyd's Charities Trust, founded in 1953, is funded by an endowment and contributions from companies operating in the Lloyd's market. One of its recent initiatives is training first responders to better assist victims of urban disasters. Over the next three years, it is donating $465,000 to fund an international training program for first responders being conducted by RedR, a U.K.-based charity that provides training for volunteers at about 90 aid agencies around the world.
"With rapid urbanization, particularly in emerging markets, we are seeing increasing concentrations of people, property and assets frequently in catastrophe-exposed areas," says Suzanna Nagle, the corporate social responsibility manager for Lloyd's.
"However, the international community is not yet equipped to respond to and sustain support for disasters in very built-up, densely populated areas," she says.
Big or small, the charitable commitments are much needed. Those who work in the nonprofit sector and in organizations that collect information on charitable giving generally agree that donations of money, time and in-kind support for charities began dropping in 2008, when the worldwide economic downturn began. And although the economy has been slowly strengthening, the recovery has been uneven, needs are great and charitable donations are still lagging.
"There is no doubt that in the U.K. and the rest of Europe, the last five or six years have been a difficult time for our economies, and without doubt, charities are finding life much more difficult," Clarke says. "All the people who are giving to charities are getting much more mindful as to how their money is spent. I see this through my work with Lloyd's Charities Trust. We give significant sums, and we make people work very hard for it."
That is true in the United States as well.
"In 2008 and 2009, the needs were great," says Peter Panepento, managing editor of The Chronicle of Philanthropy. "Organizations that provide social services and aid to those who need help during tough economic times saw the demand for services increase quite a bit at the same time they were pinched by the amount of money coming through the door."
Going Hungry
"Especially in 2008 and 2009, we saw the biggest amount of need from nonprofits," says Michelle Lonaker, executive director of the Heffernan Foundation. "A lot more people needed food and shelter. People who had income the year before were turning to soup kitchens. You still see it. People may be back at work, but they are not earning what they were earning—and not enough to make it on their own. When you go to soup kitchens and food banks, there are maybe people there who can pay for their rent, but they need to supplement what they have by getting a bag of food. Or you see people dressed as you and I, but they are at a soup kitchen to get a meal. Sometimes they need to do that to have enough food to feed their family at nighttime."
In a Gallup poll released in September, one in five respondents said they sometimes did not have enough money to buy food for themselves or their family, the highest percentage since 2011. The poll also indicated that Americans' ability to afford food has not recovered from the levels seen in 2008, when the United States fell into its deepest economic slump since the Great Depression. In November 2008, a Gallup poll showed one in five Americans were going hungry.
"These findings suggest that the economic recovery may be disproportionately benefitting upper-income Americans rather than those who are struggling to fulfill their basic needs," Gallup says.
Recent results of a survey by the U.S. Department of Agriculture's Economic Research Service back up that observation. The study found 14.5% of U.S. households were food insecure in 2012 (defined as having difficulty at some point during the year providing enough food for their household due to a lack of resources), roughly the same as in 2011.
"The prevalence of food insecurity has been essentially unchanged since 2008," the USDA says.
The survey also showed 5.7% (7 million U.S. households) had very low food security, meaning they experienced a lack of adequate food for at least a few days a month, seven months a year. Food insecurity was more common in large cities and rural areas than in suburban areas, the USDA says.
"In my two years with the company, with the charities we have supported so far, there are always children in need regardless of the economic conditions," says Daniel Madsen, a senior vice president with the BMS Group in Minneapolis. "Whether it is in our country or others, there is always unfortunately a need to help people who are not getting the nutrition or meals that they need to sustain themselves."
Giving Drops
The American Red Cross, in its most recent holiday survey of giving, found that charities likely received fewer donations and smaller amounts in 2012 compared with 2011. The survey showed that 46% of respondents planned to donate less than $50 to charity, compared to 39% in 2011. Those who planned to donate between $51 and $100 dropped to 25%, compared to 29% in 2011. Those who planned to make any donation dropped to 52% in 2012 from 57% in 2011.
"The reason we take that snapshot at holiday time is that that is the time of year when the majority of our contributions from individuals come in," says Anne Marie Borrego, media relations director of the Red Cross.
"We actually respond to about 70,000 disasters every year—everything from a house fire down the street to a major water shortage in a county in West Virginia to a tornado in Oklahoma," Borrego says. "We are ready and able to assist people who have been impacted by disasters, big and small, in their communities."
The Red Cross continues to see large spikes in giving around disasters such as Hurricane Sandy in 2012 and the deadly tornadoes in Moore, Okla., earlier this year. But in recent years, Borrego says, the total amount of money donated "has kind of leveled off for us."
"Money is tighter for everybody really," Panepento says. "In a lot of cases, charities are seeing the amount of money they are able to raise decline compared with where they were before the recession. When you factor in inflation and things like that, groups are really struggling. People are feeling more strapped, companies are feeling more strapped, and foundations that provide a lot of support have seen their endowments decline so they are not able to give as much."
Panepento says The Chronicle of Philanthropy's annual Philanthropy 50 survey, which charts the biggest donors and the size of their gifts, found that "the size of the largest gifts still has not come back to where it was before the recession. In 2012, the wealthy still did not pass the giving level that they were at in 2007, before the recession started."
For example, he says, the top 50 donors to charity in 2012 gave a total of $7.4 billion, with a median gift of $49.6 million. The median gift in 2007 from the top 50 donors was $74.7 million.
"That's a pretty big decrease," Panepento says. "A decrease of about a third in the size of the median gift of the top 50 donors. Organizations are still feeling strapped. We don't get a sense that needs that happened in the depth of the recession are back to normal. A good part of the population is still in need, and there is still much higher demand, particularly for those who need social services."
Preliminary indications in The Chronicle of Philanthropy's 2013 survey of the 400 largest charities—groups that collect one of every four dollars donated—suggest donations to charities might have risen about 1% from 2012, Panepento says.
Internationally, the 2012 World Giving Index published by the London-based Charities Aid Foundation, which provides support services to charities, found a decrease in both giving and support for charities. The index charts global giving back to 2007, and John Low, chief executive of Charities Aid Foundation, calls the trend "disturbing."
The World Giving Index focuses on the percentage of people who donate money, volunteer time, and help a stranger, to any extent, in a typical month. The survey found that the number of people who help strangers on a monthly basis (roughly 45%) is more than 17 percentage points higher than the number of people who donate money and more than double the number of those who volunteer time.
The report, issued in December 2012, found that hundreds of millions fewer people helped others in 2012 compared with the previous year. The report also found that the average level of participation in the three giving behaviors has fallen since 2007.
"Participation in helping strangers stood at 47% in 2007 and fell to 45.1% by 2011," the report says. "The equivalent figure for donating money to charity was 29.8% in 2007, falling to 28% in 2011. The decline for volunteering time was the largest of the three, from 21.4% to 18.4%."
"The pattern that emerges is one of a global decline in giving and support for charity," Low says. "Whether this is the result of the ongoing economic uncertainty remains to be seen. Whatever the cause, it underlines the urgent need for leaders around the world to redouble their efforts to nurture and to support their own charity sectors. Starving people who rely on charities for the provision of food, older people who lack the basic care they need, and the homeless who, wherever in the world they live, are preparing to sleep on the streets tonight, along with countless other vulnerable groups, depend in no small part upon charitable endeavors to survive."
The report says global participation in each of the three giving behaviors was at its lowest in 2009, which is generally considered the low point of the economic downturn. Engagement in the three areas rebounded relatively strongly in 2010 but fell again in 2011. "Over recent years," the report says, "the fluctuation in global participation in giving has echoed both the rate of growth in global gross domestic product and the numbers of disasters and other emergencies recorded around the world."
The country receiving the highest World Giving Index ranking in 2012 was Australia, followed by Ireland, Canada, New Zealand and the United States. The Netherlands, Indonesia, the United Kingdom, Paraguay and Denmark round out the top 10.
According to 24/7 Wall St., an online site providing insight and analysis for U.S. and global equity investors, international aid to developing countries also fell for the second year in a row in 2012, in large part due to the European debt crisis weighing on the wealthiest nations. Grants and loans to developing countries fell by 4%, building on a 2% decline in 2011.
According to the 24/7 Wall St., report, the United States tops the list of the world's largest humanitarian donors:
| | |
| --- | --- |
| Country | Humanitarian Aid |
| United States | $4.8 billion |
| United Kingdom | 950.8 million |
| Germany | 685.2 million |
| Japan | 537 million |
| Spain | 500.9 million |
| Canada | 451.6 million |
| Sweden | 393.4 million |
| France | 373.8 million |
| Norway | 339 million |
| Netherlands | 297.3 million |
The insurance industry, recognizing both the great need and the troubled economic conditions affecting charitable giving, has kept its charitable efforts high throughout the recession period and the fragile recovery. In some cases the industry is increasing its focus on specific areas, giving fewer large grants and helping more charities with smaller grants.
Shift in Focus
"We have worked very hard to keep our giving level steady," says Elizabeth Gurney, executive director of the Buffalo-based First Niagara Foundation. "Our funding hasn't dropped off. We made some very large grants a couple years ago—six- or seven-figure gifts. Now we are not doing as many of those and trying to help more organizations. Looking forward, I would expect us to even further narrow our focus so we can be more impactful. We can't be everything to everyone, and we need to be more realistic. We need to be more focused and impactful in our giving."
In addition, Gurney says, First Niagara is stepping up its in-kind contributions. For example, First Niagara has donated more than $500,000 worth of computers to a group that recycles the computers, teaching children how to fix them and use them. The group then distributes the computers to schools or homes in the area. The initiative is expected to continue, Gurney says, as various First Niagara offices replace old computer equipment.
"Instead of just filling a landfill or recycling them or getting rid of them, we've been able to pass them on to community agencies that will put them to good use," Gurney says. "We have been working with Computers for Children, a western New York–based 501(c)3 foundation, and we are going to be continuing our work with them and identifying a lot of similar groups across our footprint. There is just so much need in all our communities, and we want to play as strong a role as we can. We live here, we work here, and we believe in our communities."
"Our philosophy was that, when times are tough, this is an area where people tend to hold back and give less," says Karen Wallace, vice president and marketing director of Conner Strong & Buckelew, a brokerage with dual headquarters in Philadelphia and Marlton, N.J. "We took the opposite approach and realized that, when times are tough, that is when the need is greatest, so our giving has continued at the same level if not more."
"It is much harder for charities to raise money," says Alison Stock, who is involved with much of Miller's charitable giving. "Even though times are hard, we have still kept up our charitable commitments."
Jeremy Park, vice president at Lipscomb & Pitts and president of the Lipscomb Pitts Breakfast Club, says Memphis, a city with a significant blue-collar population and a growing corporate presence, was particularly hard hit during the economic downturn.
"The need was greater, so we needed to do more," he says.
Although Park says donations fell off somewhat for the groups he works with in Memphis, he says volunteerism has actually increased since the recession.
"We saw a lot of people who said they didn't have the money now but they did have the time," Park says. "We saw a huge spike in physical engagement, sometimes hard manual labor like scrubbing graffiti off buildings. Where we previously had 100 volunteers, we were having 200 or 300. So our challenge was what we could do that was greater to take advantage of a different type of resource. It was just a matter of strategy."
In Memphis, at least, charitable donations are on the rise, Park says, and fortunately, the interest in volunteering time has also remained high.
"The money is starting to flow again," he says. "I am seeing it on my end. In the last few years, we have had $1,500 or $2,000 or $5,000 donations or contributions and grants, and now that is up to $10,000. The money is definitely coming back in to fuel the nonprofits, but engagement from a volunteer standpoint is still high. So it is the best of both worlds."
However, Ruth Rohs, the executive director of the IMA Foundation, says there is still a long way to go in terms of financial support for the charities and causes she deals with.
"As a person who does this as a living, I certainly saw the recession impact on the nonprofit sector," Rohs says. "There was an increase in need and a reduction in charitable dollars across the nonprofit sector. I think it is easing a little bit, but I still hear from our nonprofit partners that it is real tough out there, and corporate sponsors are still nervous about making big commitments because the economy is not stable."

Read about the firms who give back to their communities.
---
AmWINS
Response was over the top for Community Matters.
When a coalition of more than 50 insurance-related firms formed in 2012 under the name Community Matters, its goal was modest: Raise $10,000 to support a new battered-women's shelter in Charlotte, N.C. But by the end of the year, the group had raised more than $200,000 and donated 10,200 hours of service to the shelter.
Tom Lott, director of Marketing, Practices and Client Relationships for insurance wholesaler AmWINS and a founder and board member of Community Matters, says even he was surprised by the outpouring of financial and other services for the 80-bed shelter, which replaced a badly overcrowded shelter when it opened at the end of 2012.
Charlotte is home to an estimated 10,000 people associated with the insurance industry. The city's support for the shelter, Lott says, "shows that people in the insurance industry not only care about our local communities but we can help make a difference in many ways."
Community Matters has sponsored a number of fundraising events, including a dinner that raised $66,000 and a dodge ball tournament held at a Charlotte sports arena that drew 500 participants and raised more than $56,000.
In addition to their financial support, insurance industry employees have landscaped the grounds, cleaned rooms and provided career counseling to shelter residents. The coalition also launched a "100 Days of Meals" campaign, providing volunteers to prepare, donate and serve dinner at the shelter on 100 days.
Each of the Community Matters member firms also holds its own fundraising campaign. For example, at AmWINS, employees can wear jeans or flip-flops on Fridays by donating $2 to Safe Alliance, Lott says.
"We just started year two, and we have big aspirations," he says. "We have already started a teen program for 2013 that will allow family members to become part of this effort."
BMS
Giving employees time off to help.
London-based BMS Intermediaries has a long tradition of charitable work, but the focus overseas has tended to be on a single program. So when the company began operations in United States a few years ago, BMS's leadership decided to take a different approach.
Daniel Madsen, head of the company's newly formed Social Responsibility Committee, says the committee each year will select a charitable theme, then designate a national and a local partner to support.
"Last year, which was the first year our committee was in place, we selected hunger as a theme," Madsen says. "We supported Second Harvest, a national food bank organization, and Feed My Starving Children, which packages dried meals to be sent overseas to people in need."
Feed My Starving Children is based in Minneapolis, where BMS is headquartered.
"BMS has traditionally been a company that wants to promote participation within the communities and the charities we support rather than just being check writers," Madsen says. "We coordinate volunteer events for all employees, as well as supporting them financially."
BMS provides each employee with eight hours a year to use for charitable work. Some employees sort and pack food at Second Harvest's local facility. Others put together dried meals at Feed My Starving Children, then seal them in vacuum bags and pack them in boxes for shipping.
Employees can use their eight hours for other charitable work, and the company also provides up to $750 in matching contributions for a charitable donation if the employee can show that he volunteered at least 30 hours with that charity.
For 2014, the theme will be children in need. BMS will be supporting the national Muscular Dystrophy Association and the Loppet Foundation, a Minneapolis nonprofit that sponsors athletic events for inner-city children.
IMA
Employees tutor at-risk children in school and help turn the tide.
Two times a week, about a dozen volunteers from IMA of Colorado leave their offices and head to the Bryant Webster elementary school in Denver. Half the courses at Bryant Webster are taught in Spanish and half in English, and many of its students come from poor and immigrant families. Of the 450 students, 95% are of Hispanic descent, and 95% receive free or reduced-price school lunches. For about 10 years now, IMA tutors have provided Bryant Webster students with one-on-one help in basic reading and math skills.
"It is affecting them in a very positive way," says principal Pamela Liñan. "Kids are getting extra practice with math facts like addition, subtraction and multiplication. It is especially important for the young readers who need to practice fluency. They want to read like they are speaking and having a conversation, but sometimes kids read really slowly."
Each IMA associate works individually with three or four students for about 12 to 15 minutes each, sees the same students at both tutoring sessions and works with them until they improve enough that they do not need extra support, Liñan says. For the last several years, IMA has also paid $5,000 for printing practice books that give Bryant Webster students the resources they need to help prepare for standardized math and language tests. Slowly, the school's test scores are improving, Liñan says, in large part due to IMA's help.
Ruth Rohs, director of the IMA Foundation, says the tutoring program is an important part of IMA's community volunteerism efforts that augment the foundation's active grant and giving program.
"We are so open to our associates volunteering that we don't want to put a cap on the time they can take," Rohs says. "Any associate can go to their manager to request time off to volunteer, and it is up to the manager's discretion. People just ask for permission in advance, say what their commitment will be, and they go out and volunteer."
Conner Strong
Jeans Day" helps Hurricane Sandy victims.
Conner Strong & Buckelew is headquartered in Marlton, N.J., and has a number of offices that were affected when Superstorm Sandy pounded the Jersey Shore, none more so than the Toms River office in Ocean County.
"Just about everybody knew somebody who lost a home or a car," says Karen Wallace, vice president and marketing director.
It became immediately clear that the firm's employees wanted to help. The quickest initiative that could be put in place was expanding the firm's "Jeans Day," which lets workers wear jeans to work on a specified day if they make a donation to a designated charity. The company made Jeans Day a once-a-week event through the end of 2012, with employee contributions going to the Hurricane Sandy Relief Fund. Corporate and employee donations through that initiative and others generated tens of thousands of dollars to help Sandy victims, Wallace says, including the firm's own employees who were severely affected by the storm.
Conner Strong & Buckelew's employees gave much more than financial help. Laura Rickett, a senior executive assistant in the Toms River office, turned her home into a shelter. "I took in my friend, her husband and three children who lived in Pelican Island, along with her 80-year-old father who lived in Ortley Beach and was suffering from colon cancer," Rickett says. "I also took in my sons' two best friends and another friend who had a tree collapse on her roof. These friends lost everything. I was blessed to have only lost power for two hours, so for weeks, friends would stop by to charge their cell phones, take a shower, wash their clothes or eat a hot meal—things we all take for granted.
"We will be feeling the effects of this hurricane for a very long time and are continuing to do whatever we can to help."
Jim Pender and Gary Trippe
Training disabled vets for insurance jobs.
For Jim Pender, former CEO of Oswald Companies and former chairman of The Council, that first class was three years in the making. Pender created Disabled Veterans Insurance Careers (DVIC) to honor veterans who paid a heavy price for their service to the nation.
In November, the first class of four physically disabled veterans began a six-month training program at an office of Hub International in Chicago. Their goal was to find a new career in the insurance industry, cross-selling personal lines insurance products.
"These people have risked everything for the rest of us," Pender says. "They come back here, we welcome them home as heroes and heroines, and then what do we do next?"
Pender and his partner, Gary Trippe, who ran Oswald's operation in Florida, retired from the business at about the same time and were looking for their next endeavor.
"We both had experience with family members—my son and his broker—who had disabilities," Pender says. "We were talking about how there is so much opportunity in the insurance business today for disabled people, and we said, 'Why don't we figure out a place for people like that in the industry?'"
They approached Hub, and the company was enthusiastic but suggested they narrow the focus to disabled veterans. "It was the best advice we have ever received," Pender says.
Now, with broad support from veterans groups, rehabilitation and employment services, the insurance industry and the military, DVIC is up and running, providing broad financial and family support aimed at helping disabled vets emerge not just with a job but with a new career.
DVIC is starting small, but Pender hopes to steadily increase the number of vets in training.
"If we don't have 300 or 400 people in this thing three or four years down the road, we're just not paying attention," he says.
Heffernan
Sharing profits and employees.
Heffernan Insurance Brokers, based in Walnut Creek, Calif., gives a percentage of its annual profits to the Heffernan Foundation. Each year, the company stages a number of fundraising events that help finance grants to nonprofit groups and support community efforts involving shelter, food and the environment. But company leaders also recognize that, while writing checks is important, there is much to be gained by lending a helping hand.
Michelle Lonaker, executive director of the Heffernan Foundation, says Heffernan employees are allowed four days off a year to volunteer their time with nonprofits. Two of those days can be events that she sets up quarterly at locations where Heffernan has offices, and the two other days can be used for the employees' personal charitable interests.
"It can be anything they have a passion for—working with a kid's school, going on a field trip with the students, working for the Humane Society," Lonaker says.
Offering time off for charitable work has been popular, and most employees take advantage of it.
"It is easier for people with children, because the volunteer work occurs during working hours. It is a nice way for them to be able to give back to the community during work hours without having to take away from family time," she says.
One place where employees frequently volunteer is the St. Anthony Foundation in San Francisco, which provides meals and food for the needy and is a client of Heffernan.
"We prep the kitchen, help service lunches, help clean up and help with the dishes," Lonaker says. "We also work for the food bank, where we sort and box food. We've also worked at local schools painting. We have started gardens to help people learn how to plant fruits and vegetables. We've done painting and clean up, even demolition work on buildings. You name it, we've done it."
Barney and Barney
Rocks its foundation while setting a record for generosity.
When Barney & Barney CEO Paul Hering stepped to the microphone last September at the firm's annual "Rock the Foundation" benefit concert, he had a lot more to announce than just the names of nine nonprofit organizations in San Diego, Orange County and the Bay Area that would benefit from $120,000 in grants during the coming year.
Hering told the crowd of 500, gathered in San Diego to hear popular recording artist Kelley James and raise funds for the Barney & Barney Foundation, that in just four years since the foundation was created, total giving had surpassed the $1 million mark.
"It is just something we are super proud of," Hering says. "We know it makes our people feel good every day getting up and coming to work. The most important thing to us is how our people rally around it. We take very good care of our people, but this also gives them a source of pride, knowing they are doing something that extends beyond the bricks and mortar of our offices and into our community."
Barney & Barney created its charitable foundation in 2009 to mark the 100th anniversary of the firm, the largest independent insurance brokerage in California. Although the company has a long history of giving back to the community, Hering says, the firm wanted to mark its centennial and "take our giving to another level." The foundation's mission is to support youth organizations, the environment, the elderly and others in need.
Employees play a key role in determining which charitable endeavors the company supports. Each year Hering invites them to nominate organizations to support. A grants committee screens the nominations and selects the grant recipients, which are announced at the "Rock the Foundation" benefit concert.
Lloyd's
Lloyd's makes a difference in US through IICF.
Lloyd's of London, through Lloyd's Charities Trust, has made a significant difference with its charitable work throughout the United Kingdom, and Hank Watkins, president of Lloyd's North America, wanted to find a way for Lloyd's 32 U.S. employees to become likewise involved in charitable endeavors.
The Insurance Industry Charitable Foundation, founded in 1994, represents a broad spectrum of the insurance industry and provides the perfect outlet for employees of Lloyd's, Watkins says.
Watkins serves on the board of IICF New York, the largest IICF chapter (colleagues in Boston, Chicago, and Los Angeles also serve on IICF boards). Although there is no IICF division in Atlanta, where Lloyd's has another U.S. office, employees there are actively involved in City of Hope and other local charities.
"Everybody in the U.S. is engaged with IICF, City of Hope or other charities in their neighborhoods that they feel close to," Watkins says. "All 32 of our employees are engaged in charitable work."
"Some of the most fun I have had is reading to school kids in Harlem," Watkins says. "You sit down in a little tiny chair, and the kids crowd around. It is great."
First Niagara
Volunteers line up for mentoring programs.
Elizabeth Gurney, hired as the executive director of the First Niagara Foundation two years ago, devotes much of her time to helping focus the company's charitable efforts on youth and education, community development and neighborhood revitalization.
"We just realized that we can't solve everything, do everything and be everything to everyone," Gurney says. "We didn't feel we were having as big an impact because we were a mile wide and an inch deep."
The broader charitable focus may have worked when First Niagara was a smaller community bank, she says, but in recent years First Niagara has expanded to a full-service bank with retail and commercial insurance—critical pieces of its work. The bank greatly expanded its footprint to include New York state, Connecticut, the Hudson Valley area, New England and eastern and western Pennsylvania.
One important focus for First Niagara Foundation is a program called Mentoring Matters. "Our First Niagara teammates spend a lot of time providing volunteer mentoring through organizations such as Junior Achievement, Big Brothers and Big Sisters, and the Governor's Partnership in Connecticut," Gurney says. "We have identified partners that provide the strongest mentoring programs in their communities, and we supply them with financial resources as well as having our teammates volunteer to help mentor."
The program has become extremely popular, she says. In eastern Pennsylvania there's a waiting list of people who want to be mentors for Big Brothers.
"That has been our experience with almost everything," Gurney says. "We sponsor Habitat House and signed to provide volunteers for three days initially. We had waiting lists for that, and since then, we have filled up 15 to 20 days of teammates who want to go out there and help. We have a very dynamic, committed group of colleagues who want to give back."
IICF
Big Bird helps foundation promote childhood literacy.
Elmo, the Cookie Monster, Big Bird, Oscar the Grouch. These beloved Sesame Street characters have been providing easy-to-understand educational content to pre-school children since the show first debuted in November 1969. Now, through a joint effort between the Sesame Workshop, the nonprofit organization behind Sesame Street, and the Insurance Industry Charitable Foundation (IICF), those characters may soon help bridge the gap in literacy between high- and low-income children.
The partnership, announced in October, is called "Every Day is a Reading and Writing Day." The program is designed to leverage the power of the Sesame Street characters to reach out to and motivate young children and families to take advantage of every day opportunities to talk, read and write together.
According to the IICF, the program will include digital resources such as tips, games and activities that can be used by parents, caregivers and volunteers to help children improve their reading and writing capabilities. Those resources were unveiled at the New York Public Library on October 11, and they are available, at no charge, to parents across the country in both English and Spanish. The materials are available at www.sesamestreet.org/literacy.
The New York Public Library plans to promote and highlight the program at its 80 branches in New York City, and the IICF and Sesame Workshop are planning to promote the program at events nationwide in hopes to reach as many families and volunteers as possible.
Bill Ross, chief executive officer for IICF, says the foundation will provide $750,000 in funding for the program over the next three years.
The IICF, which was established in 1994, is funded by the insurance industry and has provided more than $20 million in grants to charities as well as 166,000 volunteer hours to community nonprofit organizations across the country.
It holds an annual gala at the Waldorf Astoria in New York to raise money for the grants it gives throughout New York, New Jersey and Connecticut. The 2012 dinner was its biggest ever, with about 1,000 people raising $1.3 million. Watkins, the dinner chair for this month's gala, hopes to do even better.
In addition to grants, the foundation sponsors the IICF Week of Giving, the insurance industry's largest annual volunteerism and giving program. Since 1998, insurance professionals have provided more than 166,000 hours of volunteer work for community nonprofits across the country.