Glenn Jacobs
Turns out Kane was able.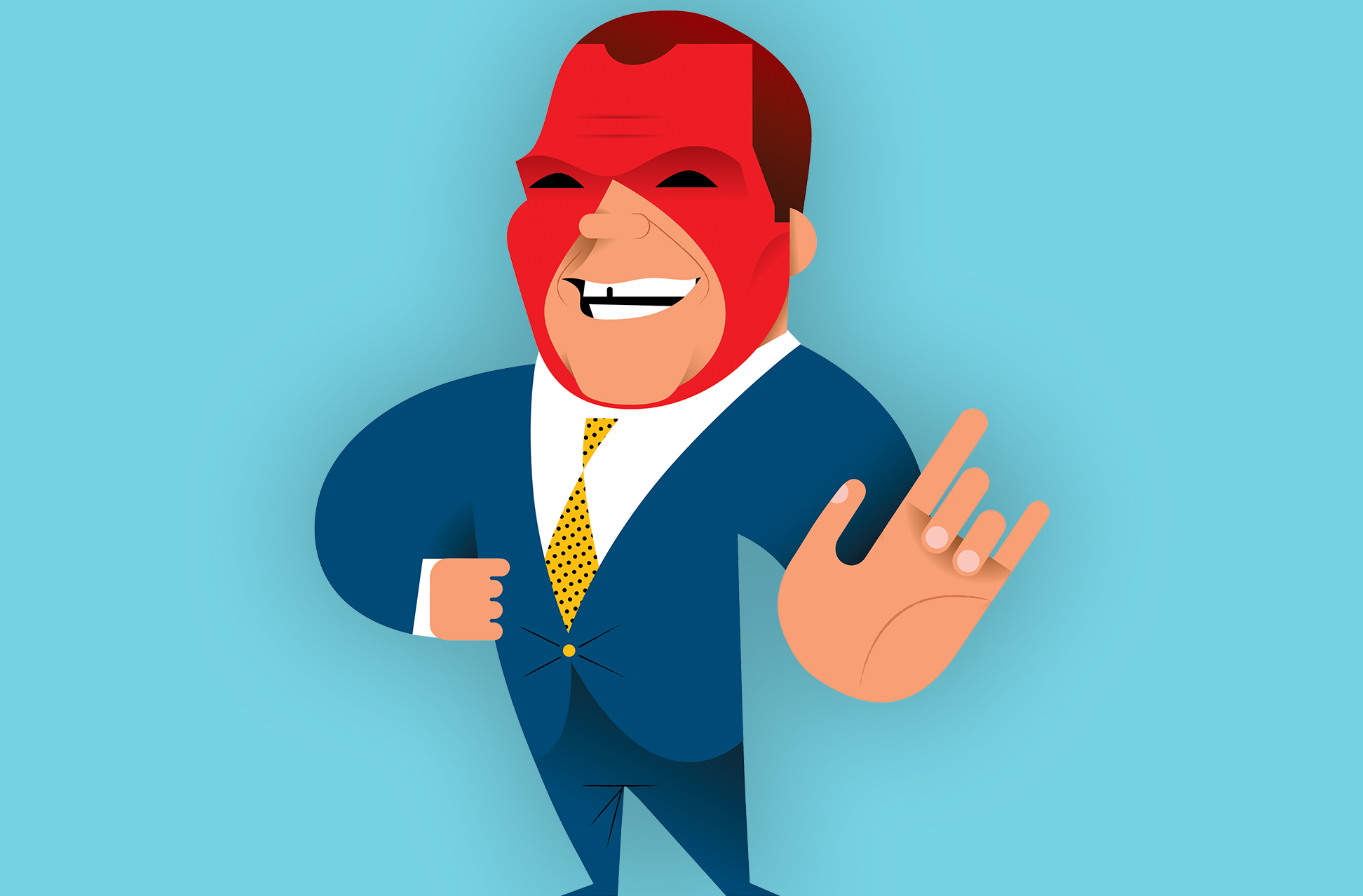 There have always been outsiders in government—politically inexperienced candidates throwing their hardhats, trucker caps, and beanies into the ring.
But never have there been more than now, in the age of Trump. Tom Steyer, hedge fund manager; Marianne Williamson, guru; Andrew Yang, entrepreneur; and Joe Walsh, conservative radio talk show host—all tried to be U.S. president with zippo political experience and bombed out.
That's not the case for Glenn Jacobs, however.
Jacobs, who is also the professional WWE wrestler known as Kane, the masked younger brother of the Undertaker, stepped into the political ring at the local level and won. At 6'8" and 300 pounds, he is skilled enough to have three national championships under his belt.
Since 2018, he has served as the mayor of Knox County, Tennessee, having pulled in twice as many votes as his Democratic opponent. Officially a Republican and philosophically a Libertarian, Jacobs told the Knoxville News Sentinel that his decision to run was met with "pretty resounding laughter" by the local political establishment. But after knocking on thousands of doors, Jacobs found his lack of experience was a plus. "Whether they're on the left or the right, people are sick and tired of politicians," he said. "People want something different."
And Jacobs is also, with his wife, the owner of Jacobs Insurance Associates, an Allstate Agency in Knoxville. A Trump fan, Jacobs lines up with First Lady Melania's priorities, despite his ferocity in the ring. The agency is a supporter of the Kindness Revolution, a national anti-bullying initiative.
Jacobs, 53, never retired from wrestling and is open to special appearances. Welcoming the National Association of Sports Commissions to Tennessee last year, Jacobs was interrupted by a techie who told him his talking time was up. As dark lighting and rolling thunder descended upon the stage, Jacobs pulled on his Kane mask and slammed the young man through a table. Then he turned back to the audience and cheerfully said, "While you're visiting here, I want you all to have fun—and promise to come back. Or else."