Jochen Köerner's Frankfurt, Germany
Frankfurt is Germany's most international city (OK, I'll include Berlin, too).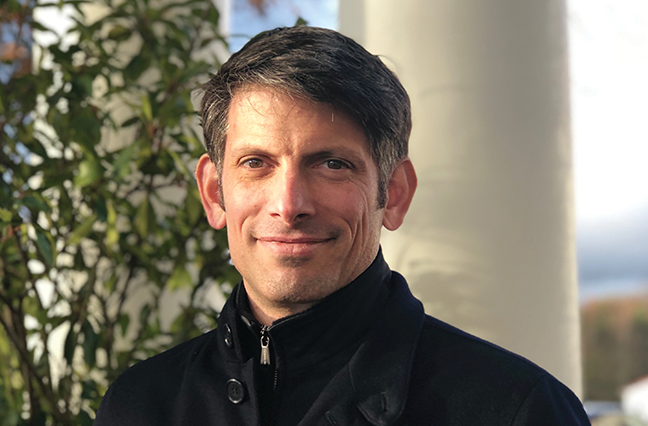 Jochen Köerner, managing director at Ecclesia Holding, offers tips to finding local gems in this diverse city.
What's to love >> Frankfurt is Germany's most international city (OK, I'll include Berlin, too). You see people from all walks of life, which makes living and working here enriching. The relocation of the European Central Bank and Brexit made it even more international. Yet you can still enjoy the typical life of a Frankfurter with hard apple cider and kraut.
Dining scene >> The dining scene mirrors the city's diversity. You can find everything from modern Asian fusion hotspots to local homey restaurants that serve green sauce (cold herb sauce) and sour milk cheese. As in most cities, trendy restaurants pop up in areas that were formerly neglected. Low and slow BBQ and vegan places seem to be the flavor of the moment.
Favorite new restaurant >> There are so many, but my pick would be Moriki, a modern sushi place with a lounge atmosphere.
German fare >> Zum Rad is in Frankfurt-Seckbach. It's off the beaten path but the place to go if you want to experience a true Frankfurt hard apple cider evening. They serve all the classics of the traditional Frankfurt kitchen. I would try a cooked cheese as a starter followed by boiled knuckle. End your dinner with a medlar schnapps—but after that you should go home directly.
Watering holes >> For casual, definitely go to one of the open-air pubs. For more formal, check out the Kameha Suite. It's in a former headquarters of Allianz Frankfurt, in a 19th-century sandstone building, and has a great bar (and a fine-dining restaurant).
Stay >> If you like classic luxury hotels, stay at the Grandhotel Hessischer Hof. A more modern, hip place (nice bar, too) is the Hotel Roomers. One good thing about Frankfurt is that no place is more than 30 minutes from the airport.
Don't miss >> The recently rebuilt, old city center. It was destroyed during WWII, and then officials committed every construction sin to it. But it was recently restored to its former glory.
Sports >> If you like soccer and big sporting events, definitely go to the Commerzbank-Arena to watch a game of Eintracht Frankfurt (Frankfurt Eagles). More than 50,000 supporters create a buzzing atmosphere, and this is coming from somebody who supports a different team.